It's that time of the year again! If you're looking for biotechnology gifts for your biotechnology-obsessed friends (or yourself), look no further. 
Another year, another list of the coolest biotechnology gifts you can find online. From fashion and decoration to board games and DIY science, we've got you covered with some original gifts for the biotech lovers in your life. And if you want them for yourself, just share this casually with your friends, maybe they'll take the hint.
A portrait of your own DNA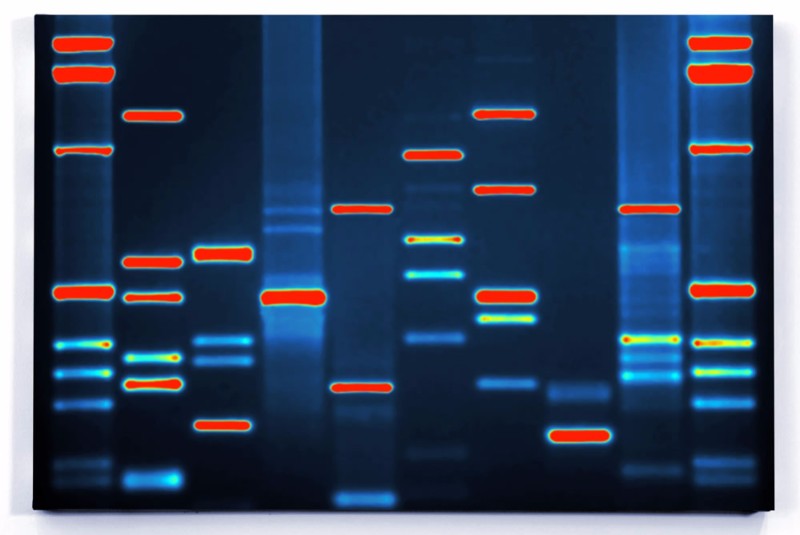 What could be a more personal gift than a portrait capturing your own DNA? If you order one of these, DNA11 will send you a cheek swab kit to collect your DNA. You can choose between different sizes and colors, or include more than one person if you want a family portrait. That would definitely make a truly original holiday postcard.
A 3D model of your favorite biomolecule

From CRISPR to antibodies, viruses, the famous green fluorescent protein, ion channels, ATP synthase… all the key molecules you've learned about in molecular biology courses are available in the form of accurate 3D models on this shop.
A DNA programming kit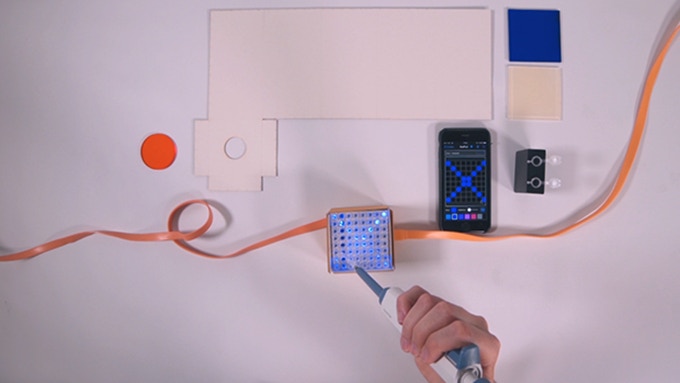 The Irish startup Cell-Free Technologies has launched a Kickstarter campaign to start selling a kit that lets you code with DNA at home. It allows you to create your own GIFs or even recreate retro video games like Tetris and Pong on its 8×8 display. Cool, right?
A viral board game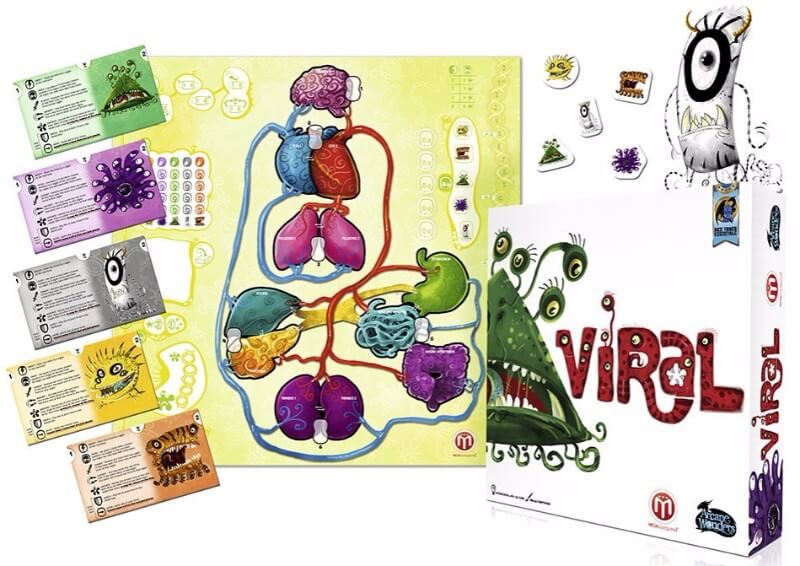 In this board game, you become a virus with the goal of taking over the host's organs while avoiding the immune system and competing with the other viruses. It must be nice to play the side of the attackers for once instead of being their victim. You can get it here.
Biology cookie cutters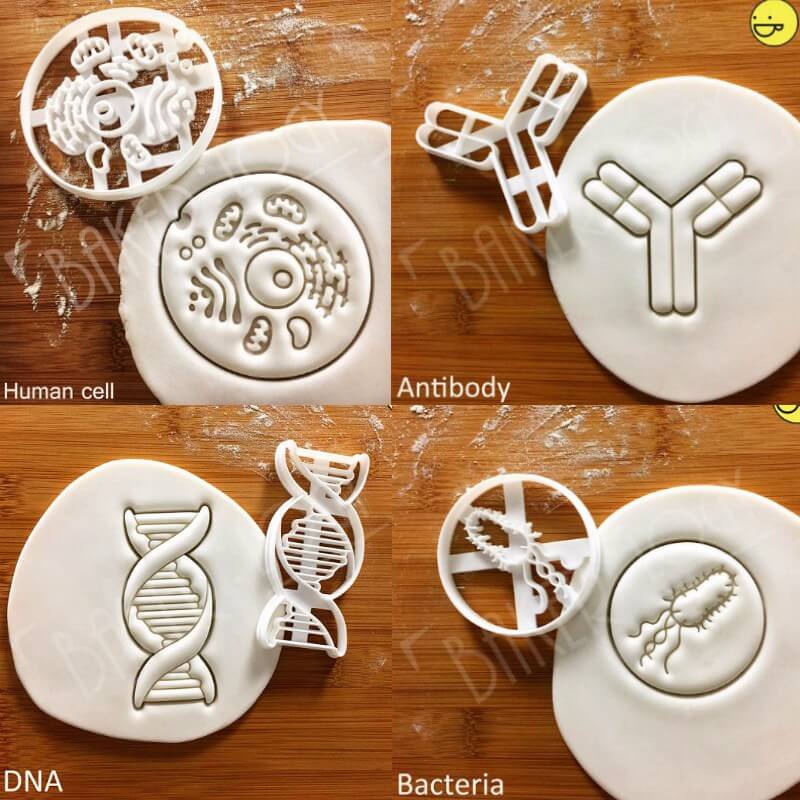 What could be better than warm home-made cookies? Warm home-made cookies with the shape of cells, viruses, antibodies, and DNA, of course! You can choose your favorite here and start cooking your favorite molecules or organisms.
Science shoes
This shop has awesome designs for science-themed shoes and bags. You can choose your own area of expertise and rock it with your daily outfit to impress your friends and co-workers.
Chemistry Christmas decoration

Choose your favorite molecules from this shop to make your holiday decorations equally geek and classy.
Electrophoresis gel mugs

Ideal for those days where you can't seem to get that band you're looking for. You can get them here.
A scientifically accurate cellular poster

This tour of a human cell poster is a beautiful and accurate representation of all the molecules in a cell, from the nucleus to the outer membrane. The artist behind the illustration is David Goodsell, check some more of his mesmerizing work here.
DIY biology kits to do science at home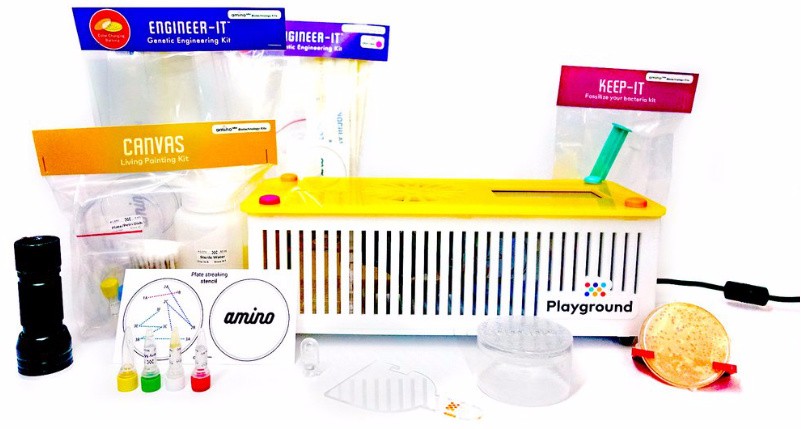 These kits from Amino labs let you genetically engineer bacteria to produce several colors (some of them fluorescent under UV light!) and make your own petri dish art. If you get them, consider participating in the annual Agar Art contest organized by the American Society for Microbiology.
---
Cool stuff, right? Are you getting any of these? Do you know of any other awesome biotechnology gifts? Leave a comment!
---
Cover image by Sergey Nivens /Shutterstock