A gene therapy applied to the skin, developed by UK company Amryt Pharma, showed positive preclinical results for the treatment of a rare genetic skin disease.  
The disease, called recessive dystrophic epidermolysis bullosa (RDEB), is one of a group of diseases in which sufferers have mutations in proteins vital to the integrity of the skin. In the case of RDEB, patients lack a form of collagen, causing extremely fragile and painful skin that cannot heal, and the condition often results in death in early adulthood.
Amryt's topical gene therapy is designed to restore the function of RDEB patients' skin by delivering a functional copy of this collagen protein. In the preclinical models, this therapy restored the production of collagen proteins in human skin cells and tissue with the disease-causing mutation.
Unlike many similar therapies, Amryt's gene therapy uses no viral vectors for delivering the gene. Instead, the DNA is carried in small packages made of a specific polymer and delivered to the skin cells. Although this non-viral packaging method means the therapy needs to be reapplied often, there is less risk of it being destroyed by the immune system than viral vectors.
The preclinical study also found that this gene therapy was not toxic to the skin tissue and produced levels of collagen proteins similar to that of a viral vector.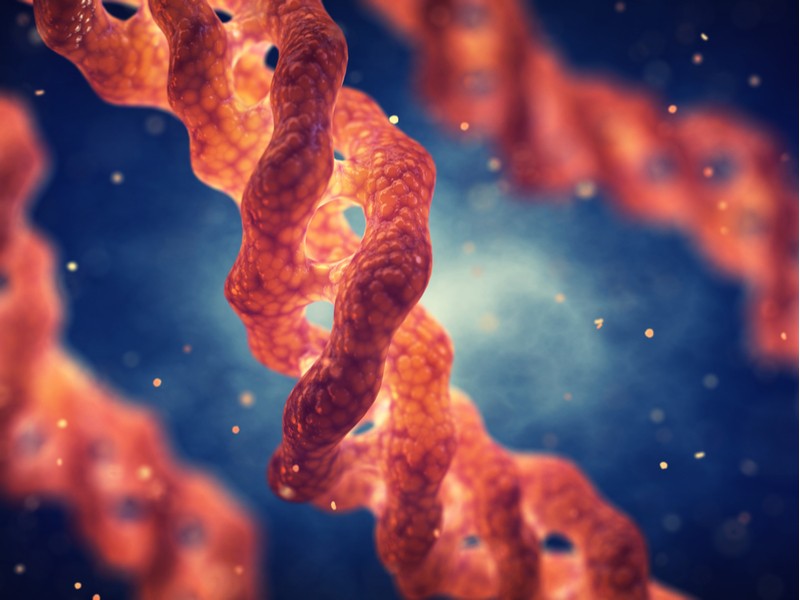 Helen Phillips, Head of Global Medical Affairs at Amryt Pharma, told me that in the future the company could adapt the gene therapy to skin diseases similar to RDEB. "It could also play a potential role in junctional epidermolysis bullosa where patients have a defective gene that codes for laminins that hold the skin together," she explained.  
Alongside its gene therapy, Amryt's most advanced candidate is a different topical treatment. It's a tree bark extract designed to improve wound healing in epidermolysis bullosa, another rare skin condition similar to RDEB. "It is currently in an investigational global Phase III clinical trial for this indication," explained Phillips. "This is the largest randomized epidermolysis bullosa trial ever conducted."   
Other companies are hoping to tackle rare skin diseases; the Dutch company ProQR recently began a phase I/II trial of a treatment using mRNA to deliver healthy copies of collagen proteins to RDEB patients. In 2017, a child, who lost 80% of his skin to epidermolysis bullosa, was treated using transplants of cells genetically modified to correct the faulty gene. 
---
Images from Shutterstock