UK-based Azeria Therapeutics has raised a Series B investment round of €37.4M to fund development of novel breast cancer drugs targeting proteins called pioneer factors.
The series B financing includes a €34.5M commitment from leading UK healthcare VC firm Syncona. The remainder was provided by the CRT Pioneer Fund — a specialist UK fund dedicated to investments in oncology development programs in Europe.
Jason Carroll, a Professor at the University of Cambridge, explained to me that "pioneer factors are special proteins that open DNA and catalyze the process of gene regulation." According to Carroll, whose research led to the creation of Azeria, a pioneer factor called FOXA1 is a good drug target because it is always needed for cancer growth even in drug resistant contexts.
Stephen Myatt, CEO of Azeria Therapeutics, told me: "FOXA1 is so important as a new drug target because in the absence of FOXA1 and its pioneer factor function, estrogen receptors (the primary driver of ER-positive breast cancer) cannot bind to DNA, even if it is mutated.
"This is an area of significant unmet patient need where approximately 30% of patients with estrogen receptor-positive breast cancer progress to late-stage endocrine resistant disease."
Currently, there are no existing treatments that target pioneer factors, and the drugs being developed by Azeria with have a completely different mode of action to those already used in breast cancer. 
Myatt explained: "The treatment paradigm in estrogen receptor-positive breast cancer is primarily focused on targeting estrogen receptors directly or downstream survival pathways."
By targeting FOXA1, the drugs will act upstream of the estrogen receptors. Since the FOXA1 therapeutics are currently in the preclinical development stage, "it's unclear what the side effects [of a novel treatment] could be," noted Carroll.
However, he added that unlike estrogen receptors, "FOXA1 is only expressed in a handful of tissues, so the toxicity is likely to be limited to only these other tissues… and if we can target it, we hope we can have more durable treatment responses."
These questions will hopefully be addressed over the course of the Series B funding. Myatt said that during this time, Azeria's lead program will move into clinical trials and that the company plans to explore a pipeline of further anti-cancer targets.
Indeed, Carroll pointed out that "FOXA1 plays a clear role in breast cancer but there is also evidence that it is important in the other major hormone-dependent cancer, which is prostate cancer.
He concluded: "We will of course assess whether a breast cancer FOXA1 inhibitor has activity in prostate cancer, but this will require additional work to confirm the hypothesis."
---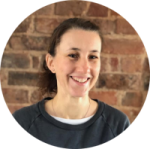 Laura Cowen is a freelance medical journalist. Her background is in medical microbiology, with a particular interest in public heath and infectious diseases. Outside of work she enjoys roller skating, trips to the theatre, and exploring the UK and Europe with her family in their new motorhome Bella.
---
Images via Shutterstock