Bicycle Therapeutics has partnered with Bioverativ to develop a new class of drugs for patients with rare blood disorders like hemophilia and sickle cell disease.
Bicycle Therapeutics, a money-magnet biotech founded by Greg Winter, has closed a deal with US firm Bioverativ for the discovery, development and commercialization of bicycle drugs for rare blood disorders. The British biotech will receive $10M (€8.4M) upfront and initial research funding of $4.2M (€3.5M).
Bicycle Therapeutics will be responsible for discovery and selection of candidates for two programs, while Bioverativ will lead preclinical and clinical developments as well as commercialization. If successful, the deal could reach up to $410M (€344M) for both programs, plus royalties.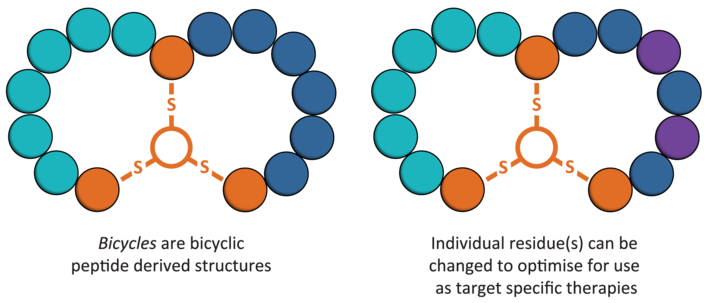 The technology of Bicycle Therapeutics consists of a brand new modality of drugs that take the best of worlds of peptide drugs and antibodies: small size ad high selectivity. Their name, bicycles, is inspired in their structure, which consists of a peptide backbone of between 9 and 15 aminoacids linked to an organic core to form a bicyclic structure.
With the expertise in hemophilia of Bioverativ, which has a wide pipeline including long-half-life protein drugs and gene therapy, Bicycle Therapeutics has the opportunity to apply its novel technology to yet another therapeutic field. The company's main focus is in oncology, where it has already attracted a €1Bn deal with AstraZeneca to conjugate the bicyclic peptides with toxic cargoes, a similar approach to that of antibody-drug conjugates (ADCs), but substituting antibodies with the promising bicycle molecules.
---
Images via Fisher Photostudio /Shutterstock; Bicycle Therapeutics