Bluebird bio has obtained results from two clinical studies showing its new gene therapy could eliminate the need for red blood cell transfusions in patients with beta-thalassemia. The company plans to file for an EU approval of its treatment later this year.
US firm bluebird bio has results from two clinical studies showing its LentiGlobin gene therapy is effective in treating patients with beta-thalassemia. The technology could remove the need for patients with beta-thalassemia to get regular blood transfusions, which can cause iron to build up in a patient's blood, damaging the heart, liver and other organs.
The two Phase I/II studies evaluated the safety and efficacy of bluebird's LentiGlobin gene therapy. Results showed that 15 out of 22 patients were able to live without transfusions for two years or longer, while the transfusion volume was decreased in the remaining patients.
Beta-thalassemia is a blood disorder that reduces levels of hemoglobin, an iron-carrying protein in red blood cells that transports oxygen around the body. Transplanting stem cells from healthy donors is the only current treatment that addresses the underlying causes of the disease.
"What Bluebird's therapy allows is to modify the patient's own cells to introduce a normal copy of hemoglobin," Andrew Obenshain, Head of Europe at bluebird bio, explained to me. "So the patients get a bone marrow transplant from their own cells."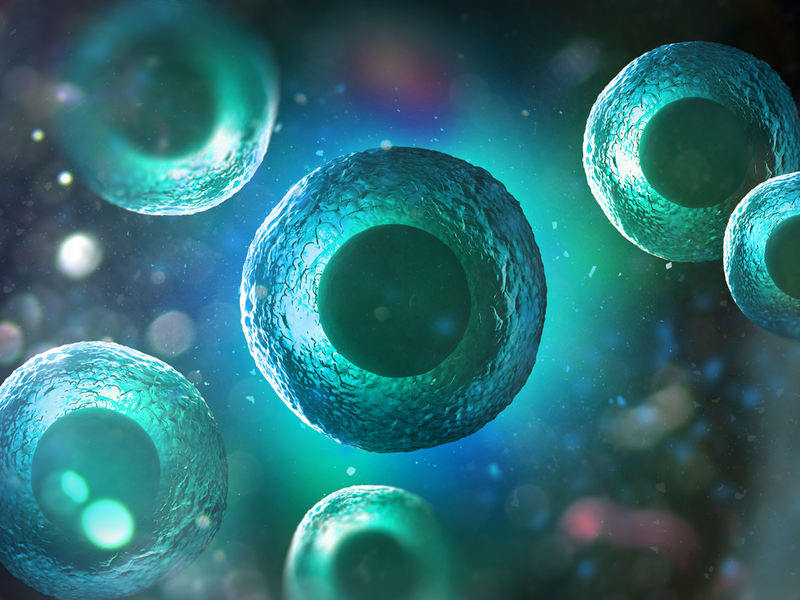 By using the patient's own cells, bluebird's treatment may reduce harmful immune responses to the transplanted tissue. Additionally, bluebird bio's gene therapy can be used to treat a broader patient population than conventional transplant therapies, which are usually given to younger children since side effects rise with age.
"We're actually treating older patients, so it opens up options for adolescent and adult patients," says Obenshain.
bluebird plans to file for EU approval of its technology later this year, following a wave of new therapies getting ready to join the short list of approved cell and gene therapies. Although the technology is generating a lot of enthusiasm, developing treatments that are safe and affordable are two major challenges these technologies face before becoming viable treatment options.
Moreover, bluebird's technology could soon be competing with CRISPR. CRISPR Therapeutics and Vertex Pharmaceuticals have announced the first clinical trial with CRISPR in Europe will start this year, and the first disease that could be treated with the technology is particularly beta-thalassemia.
---
Images by Elnur, Andrii Vodolazhskyi/Shutterstock