This artificial heart could replace any defective heart. It's being developed by the French company Carmat, which just started the last clinical phase before market approval.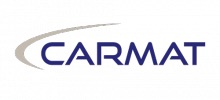 Carmat is solving one of the life-long problems for humans, how to replace a broken heart. It's not the first to offer a solution (e.g. Robert Jarvik in the US), but it is the first to offer such a technologically advanced and integrated product. Though it is battery-dependent, this artificial heart would wholly replace the one beating in your chest.
The company was founded in 2008 in Paris by famous cardiologist Alain Carpentier, partnering with EADS (the company behind Airbus) and bankrolled by the venture capital firm, Truffle Capital. The company is well funded after its IPO in July 2010and raised a €50M round in March of this year.
Alain Carpentier © Reuters
The company has had ups and down in its lifetime. It sold the story so well that every mainstream media covered it, but since its development was still very early stage, it represented a huge gamble that so far has ended in disappointment. Only 4 patients were implanted with this heart, which was far from enough to get CE market approval.
Additionally, there have been some delays in development. The initial plan was to start clinical trials in 2011 and get on the market by mid-2013. The company finished its feasibility study early 2016 and now needs to perform a larger study with 20 to 25 patients. The first patient of that study was just implemented and more will follow in the coming weeks. Patients will be observed over 180 days, so the study will not be finished before mid- to late- 2017 (I couldn't find any exact date from Carmat).
The goal of this larger study is to have the heart stamped by CE and finally reach the market. But even if approved, the commercial success of the product is not yet obvious. The artificial heart is cheaper than a heart transplant but still costs over 100 000 euros. And because of its larger size, the heart is reserved for a very limited patient set, composed of obese men whose transplants failed.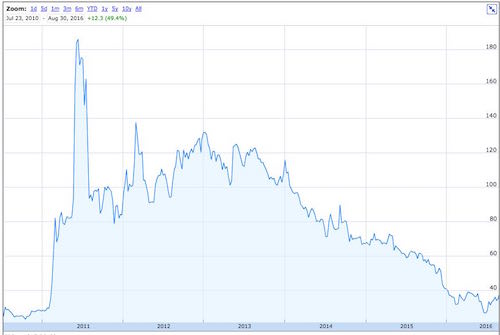 The company's stock reacted positively to the news that the artificial heart has reached the final stage before approval and went up by 7% to 37.25€. This gives the company a market cap of €220M, which is close to its introduction price of 24.90€ but very far from the peak it reached (almost 200€) when is what at the top of its hype.
---
Featured Image Credit: Heart inside the body, Corporate video Carmat