HalioDx hopes that its Immunoscore diagnostics platform can help to provide precision medicine for a number of indications, including colon cancer.
HalioDx is an expert in cancer diagnostics, specializing in the analysis of the tumor microenvironment. The company has closed a €18.5M Series B financing round – impressive considering the concerns over reimbursement that investors often have for diagnostic tools. The latest round was led by Bpifrance's PSIM fund, which was joined by Capricorn Venture Partners and Amundi Private Equity Funds. The fundraising will accelerate the development of HalioDx's Immunoscore platform for colon cancer and other types of cancer and allow the company to set up commercial activities in the US.
As with all forms of cancer, early diagnosis is key to a patient's chances of survival. It is no different for colon cancer, which originates in the colon as a small polyp in the gut lining before growing into the muscle layers and bowel wall. If the disease is caught at stage 1, 95-100% of colon cancer patients survive for 5 years but this drops to just 5-10% if it is diagnosed at stage 4.
Immunoscore analyzes the tumor microenvironment through a combination of immunohistochemistry and advanced digital pathology, helping clinicians to identify the best plan of action for their patients. HalioDx already has strong clinical evidence supporting the platform's capacity to predict the risk of recurrence and the company is beginning to think about reimbursement in several countries.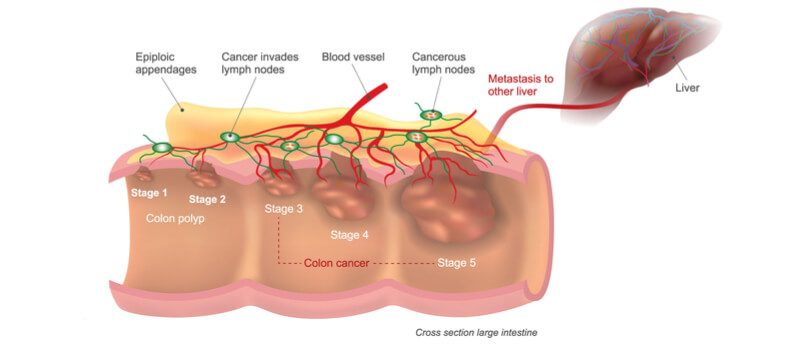 HalioDx is also developing an immune biomarker program to assess the capacity of Immunoscore and other assays like Immunosign and Halioseek to predict the . The company is investigating these for a range of treatments and indications, including as companion diagnostics to specific immunotherapies.
With early diagnosis and a good understanding of the cancer crucial to a patient's survival, the cancer diagnostics field is growing rapidly. Liquid biopsies are tipped to become an important technique in the field, with ANGLE currently leading the way with its 'sample to answer' liquid biopsy that could save us $5000 per patient. Meanwhile, Biocartis is already developing companion diagnostic tests for Amgen.
Cancer is still one of the world's biggest killers so the development of better diagnostic tests could represent a big step towards better patient survival rates. The field is full of different approaches and we will have to keep an eye on them to find out which one offers the most accurate and reliable results.
---
Images – Lukasz Pawel Szczepanski / shutterstock.com; Studio BKK / shutterstock.com