An EMA committee has supported an allogeneic stem cell therapy for the first time, as TiGenix's Crohn's disease candidate is backed for approval.
TiGenix and its Japanese partner, Takeda, are developing a stem cell therapy for Crohn's disease – an autoimmune disease affecting the gastrointestinal tract. This morning, the companies have revealed that their candidate, Cx601, has received the backing of the EMA's Committee for Medicinal Products for Human Use (CHMP) for market authorization. This makes Cx601 the first allogeneic stem cell therapy to receive this in Europe, which has given TiGenix's stock price a 3% boost this morning.
Cx601 is a cell therapy targeted at patients with complex perianal fistulas. They are one of the most debilitating complications of Crohn's disease, causing pain, swelling, infection, and incontinence. Current therapies include antibiotics and anti-TNFs, and surgical procedures are improving, but perianal fistulas remain very difficult for clinicians to treat and devastating for patients.
The cell therapy uses expanded adipose-derived stem cells, which help to treat the condition thanks to their immunomodulatory effects. These stem cells can restore balance to the immune system by suppressing some cell subtypes while inducing the generation of regulatory T cells. A Phase III study indicated that a single, locally administered dose of Cx601 is required to provide effective, long-term treatment of complex perianal fistulas.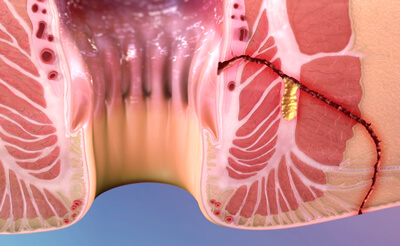 The CHMP's opinion is based on positive results from TiGenix's Phase III trial. After 24-weeks, Cx601 demonstrated superiority over a placebo for the study's primary efficacy endpoint of combined remission. There was also a low rate of treatment-related adverse events and discontinuations. During follow-up, Cx601 was able to maintain long-term remission of complex perianal fistulas for over 52 weeks. These results also pushed the FDA to award Cx601 with Orphan Drug Designation. Although it has performed well so far, the biggest challenge for TiGenix lies ahead as it will need commercial success if/when it makes it onto the market.
Stem cells and regenerative medicine are a hype area in biotechnology due to the huge promise of the cells, making it one area that pharma companies could target to begin catching up with biotechs. TiGenix is looking to harness their power to bring undesirable inflammatory responses under control in the long-term, which is a trait lacking from current treatments.
Boehringer Ingelheim is targeting Crohn's disease – a market that could be worth up to $4.2B (€3.6B) by 2022 – with Cyltezo, an adalimumab biosimilar, while TxCell is developing a T cell therapy for the condition. Companies like Enterome are trying to harness the power of the microbiome to treat disease and its candidate, which targets the FimH adhesin bacterial gene, recently completed a Phase I trial.
---
Images –  faleevaphoto / shutterstock.com; TiGenix