DBV Technologies (Paris) was just under the spotlight in Los Angeles at the biggest allergy convention worldwide (2016 AAAAI Annual Meeting). Their Viaskin skin patch could potentially eradicate peanut allergies for patients altogether…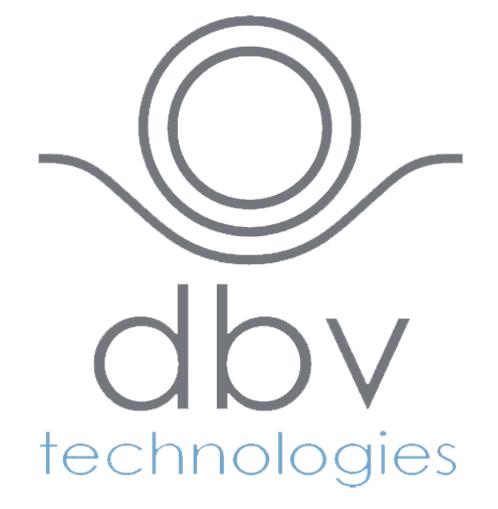 Last year, it was the first French Biotech to be listed on the NASDAQ (raising €90M), it then raised €255M (!) in a follow-up round and has a market cap north of €1.3Bn. The company now employs around 120 people now, and should hit nearly 200 by the end of the year.
At the congress, it published 11 papers, including a new scientific breakthrough, as well as the 2-years worth of data from a phase II study and an independent trial carried out by the National Institute of Health (which has the biggest hospital in the US).
Even though he had just flown over from New York (and was a bit jet-lagged), I had a chance to talk with Pierre-Henri Benhamou (CEO of DBV) to have a deeper understanding of what he announced meant for the future of the company.

Its main mission is to solve the allergy problem worldwide. Pierre-Henri Benhamou started the company in 2002 (so 14 years ago) with Bertrand Dupont and Christophe Dupont. As a Doctor and Scientist himself, Benhamou discovered and patented this epicutaneous immunotherapy (EPIT®) that is the basis of DBV's technological platform.
The patch (VIASKIN) is designed to gradually increases the tolerance of the wearer to different allergens (e.g. peanuts and milk). Thus, DBV's technology is the first of its kind for such allergies, to finally successfully make an actual therapy for sufferers (asides an EpiPen full of anti-allergens).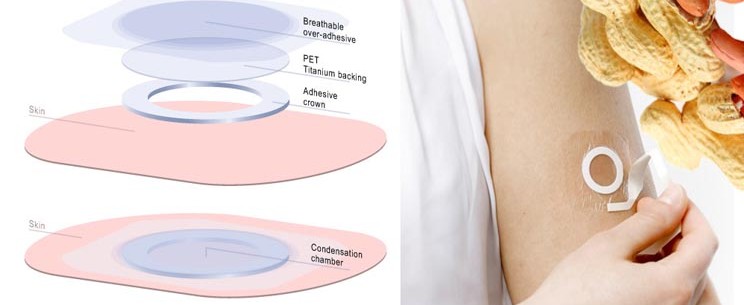 ---
It seems like you published lot of data in LA. Let's start with the NIH-study, what did the results tell you?
This rather small study (75 patients) produced very conclusive results. It met all the end-points, even though the criteria were very high (very allergic patients and high levels of surveillance etc.).
The results obtained were basically very close to the ones we had in our phase IIb (with only a few percentage difference). They therefore served as an additional confirmation that our data is solid, and it's encouraging for our on-going phase III trial.
And what about the long-term results just published?
This was also a significant milestone for DBV. We released the first-year results of our phase IIb trial in 2015, and this new set of results now also includes two-years worth of trial data.
The patients receiving a placebo the first year also received the treatment the second year, and the results are absolutely fantastic: We've shown that the treatment had an 80% success rate during the 2nd year (even higher than the first year, which had a 55% success rate), so we have even seen an increasing efficacy.
To give you a palpable idea of the results, the patients treated were able to eat 5 to 6 peanuts per day. This may seem only a few, but it's a huge step forward, since before the trial treatment these patients could have been hospitalised for eating just a few milligrams.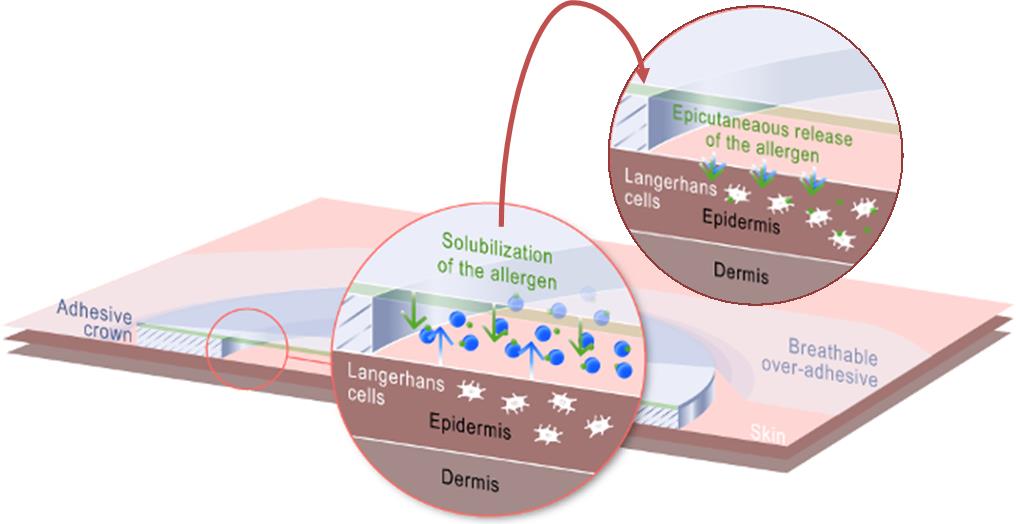 The scientific summaries seem to be at a more early stage. What were those about?
Yes, definitely. These results were more oriented toward the scientific fundamentals behind our platform, but still of high importance.
We have also demonstrated more of the details on the Viaskin mechanism of action – i.e. how the langerhans cells are activated and therefore how the allergen immuno-modulation works. This is really high-level work and seemed to interest a lot the scientists at the congress.
We also did some early work on other non-allergy applications of the Viaskin technology (in this case refractory haemophilia), which we are working on to show the extended potential of our platform.

Getting back to your current studies. How will these results impact your current Phase III?
These results won't impact directly our clinical trial as it is already on its way (running over 3 years, enrolling 330 children and testing a single-dose).
What this set of results show is great confidence in our data. We have now confirmed the good results four times in a row, with just a few percent difference, which gives us even more confidence in our phase III trial.
NASDAQ Investors seems to be confident in DBV as well. Your stock price improved 15% on Monday and 7% on Tuesday. Probably nice to see?
That's definitely great news and gives us great satisfaction for all the hard work behind these results. We've known for around 6 months now this congress would be of high importance for the company and it seems like we are doing well so far.
It's really helped us catch up on the little dip in stocks we had in early January.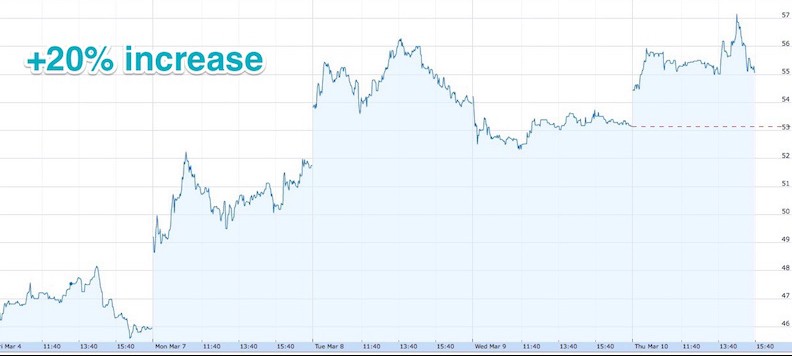 With this solid financial position and the money you raised, you seem in great situation for the commercialisation. What are your plans?
Our plans are to enter the market by ourselves, without partnerships. We have the most advanced program in the field worldwide and very solid data, which makes us believe we will be able to generate the maximum value by staying independent.
We are now pumping up our sales teams both in Europe and the US to be prepared for the launch of the Viaskin product, which will go ahead after the end of our phase III trial.
It was great talking to Pierre-Henri. I remember him from the opening keynote at BIO-Europe Paris in March 2015, where he seemed way too humble for someone who founded and is still leading a billion-euro Biotech.
It's awesome and inspiring to talk to such entrepreneurs…
---
More on how the Viaskin Patch works as an Immunotherapy to treat Allergies…
---
Feature Image Credit: Pierre-Henri Benhamou and Viaskin Graphics Remix by Labiotech (Source: DBV Technologies)