British researchers and a Danish biotech have joined forces to develop a polymer patch that can treat mouth ulcer patients with long-term steroid release and make the wound-healing process faster.
Dermtreat, based in Copenhagen, and researchers from the University of Sheffield's School of Clinical Dentistry in the UK made a patch from polymers that stick to mucus membranes in the mouth. The patch is put in a patient's mouth, where it delivers steroids to oral ulcers and lesions, which can reduce pain and make wound healing faster. Additionally, the patch protects the affected area from being disrupted by chewing movements. The team believes the patch could be more effective in treating mouth ulcer patients compared to the currently used creams and mouthwashes by targeting the specific area affected by the ulcer.
"The patch acts like a plaster inside your mouth, which means it is very effective at directly targeting the specific area as well as forming a protective barrier," says Craig Murdoch, who led the research team at the University of Sheffield.
The so-called Rivelin patch is biodegradable and can stick to the surface of the inside of the mouth for a long time before eventually dissolving in the mouth and stomach. In particular, the patch could be used to treat rare mucosal conditions like oral lichen planus and recurrent aphthous stomatitis, diseases that lead to painful lesions and affect around 1–2 % of the population.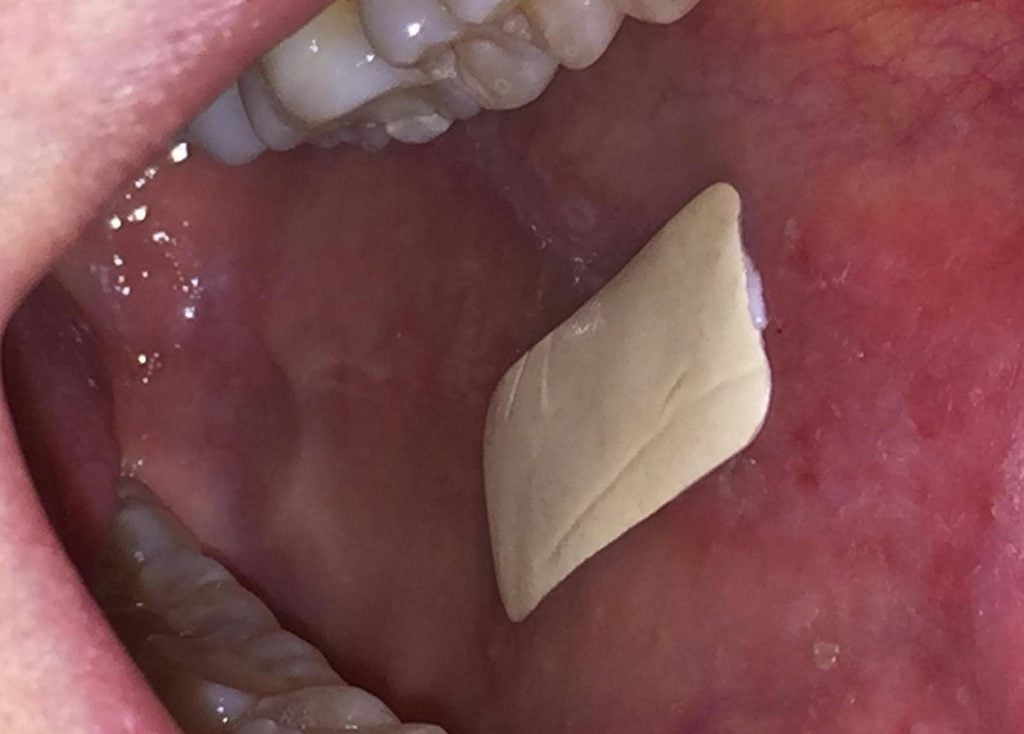 "Patients who have tested the patch found it to be very comfortable to wear and they were really pleased with the length of adhesion which makes it particularly effective and efficient," Murdoch adds.
Last year, Dermtreat raised $17.7M (€15M) in Series A financing led by Sofinnova Ventures to bring the Rivelin patch through Phase II testing this year and has already obtained positive Phase Ib results in the inflammatory disease oral lichen planus.
The idea of using a patch or dressing to improve wound healing is being explored by biotechs outside of oral care as well. For example, Kerecis, an Icelandic company, is using fish skin to promote the growth of new cells and make wound healing faster. Dutch biotech Polyganics is using polymers in a patch to seal off wounds after abdominal surgeries.
---
Images by Universtiy of Sheffield, pathdoc/Shutterstock