MorphoSys confirms that its antibody (bimagrumab) failed to meet the primary endpoint of a phase IIb/III trial for a muscle disease (sIBM), conducted by Novartis.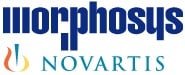 Sad news for Novartis and MorphoSys. The two companies are developing bimagrumab for muscle diseases, as part of their ongoing collaboration, which has already resulted in 11 programmes.
Bimagrumab was initially created by MorphoSys, a product of its HuCAL antibody library. It was then licensed to Novartis, which started this phase II/III trial in October 2013 – shortly after receiving FDA Breakthrough Therapy.
The trial enrolled 240 patients with sporadic inclusion body myositis (sIBM), a rare debilitating muscle disease still without an approved treatment.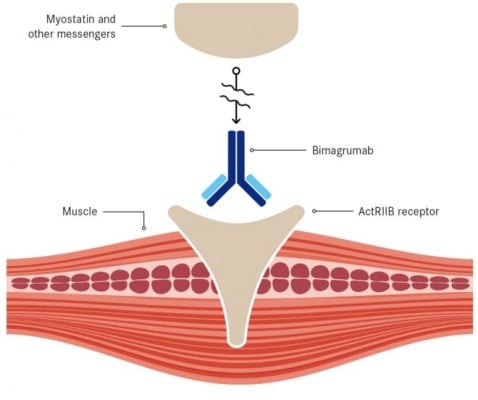 Recently, Novartis announced that this trial did not meet its primary endpoint – increasing the walking distance of patients in a given timeframe.
The trial is still ongoing, while the data is reviewed to make a decision on the programme – including other trials with bimagrumab, which is in phase II for sarcopenia (loss of skeletal muscle) and for muscle atrophy after hip fracture.
Marlies Sproll, CSO of MorphoSys, said that the results are disappointing, but the collaboration with Novartis has other candidates – 'and many more to come'.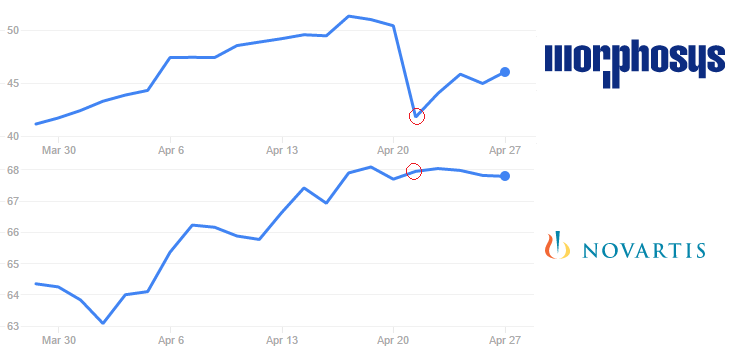 We don't know financial details of the 2013′ deal, but one can guess that MorphoSys is now missing a healthy milestone payment.
Its stock price fell 17% on Thursday (21st April), after news got out – but it seems to be recuperating since. Novartis didn't seem to be affected.
MorphoSys has also released a couple of positive news this month, are probably cushioning the reception of these results. These include the beginning of a phase I trial with Galapagos and a phase II trial with GSK – along with the lawsuit agains Janssen and Genmab.
It's not certain if this is the end for bimagrumab, but the MorphoSys/Novartis collaboration still looks strong.
---