As you might have read in our recap, we had not one but two startup battles for the last edition of Refresh. Watch the companies' pitches below!
Up first was Cambridge Cancer Genomics, which uses AI to design personalised DNA-based tests to help clinicians to better track their patients' responses to cancer drugs in order to make more informed treatment decisions. The company, funded by the famous Y Combinator, has already proved its concept in vitro with more than 5000 'liquid biopsies' and is working up to patient-level with plans to test 100 patients.
Second came Junction Therapeutics, which is working on a treatment for Alzheimer's Disease that hinges on modulating the permeability of the blood-brain barrier by suppressing a specific tight-junction protein. This approach would allow small molecules to enter the brain as well as pathological molecules to be removed with a simple diffusion gradient. Spoiler Alert: This company took home the prize faux bonsai as the winner!
The final company to pitch was Pancryos, which is working on a scalable allogeneic cell therapy for type 1 diabetes. After the company's co-founders discovered a new biomarker for pancreatic precursor cells, the startup is developing a technology to use these stem cells for the cost-effective manufacture of insulin-producing cells. The biotech aims to initiate first clinical trials in 2020. 
Pancryos requested that their pitch not be published.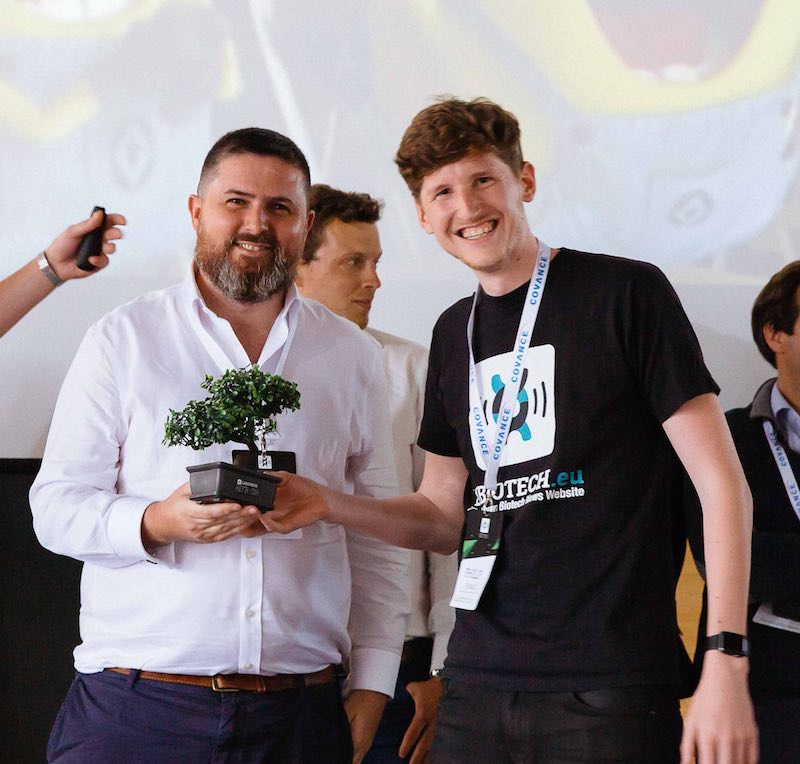 If you'd like to be part of the next Refresh Startup Battle, stay tuned for updates about next year's event!
The early-stage startup battle at Refresh 2017 was sponsored by