Bristol-Myers Squibb and AbbVie have announced that their co-development project for an antibody therapy against Multiple Myeloma has been approved in the EU after a successful Phase III trial.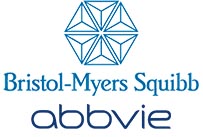 Empliciti (elotuzumab) has been developed for the treatment of multiple myeloma as combination therapy in patients who have received at least one prior therapy, now making it the first and only immunostimulatory antibody approved for multiple myeloma in the EU.
The approval is based on data from the Phase III ELOQUENT-2 study, which evaluated Empliciti in combination with the thalidomide dervivate lenalidomide and the steroid dexamethasone. The trial ran for 646 patients in total across Europe as well as Australia, Japan and Russia.

Empliciti has a dual mechanism-of-action. It directly activates the immune system through Natural Killer cells via the SLAMF7 pathway. Empliciti also targets SLAMF7 on myeloma cells, tagging these malignant cells for Natural Killer cell-mediated destruction via antibody-dependent cellular toxicity.
Multiple myeloma is a blood cancer that develops in the bone marrow. It occurs when a plasma cell, a type of cell in the soft center of bone marrow, becomes cancerous and multiplies uncontrollably.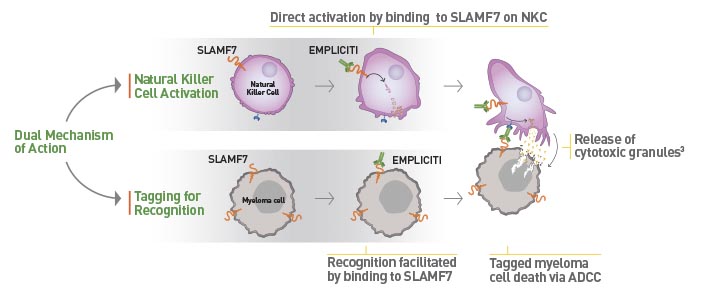 Despite advances in multiple myeloma treatment over the last decade, less than half of patients survive for five or more years after diagnosis.
Patients often experience a cycle of remission and relapse, and once a patient first relapses, their prognosis worsens with progressively faster relapses through each subsequent line of therapy. As Antonio Palumbo at the Myeloma Unit at the University of Torino (Italy) explained:
"As multiple myeloma is largely incurable and is often characterised by a cycle of remission and relapse, there is a critical need for new therapies for patients that work in unique and innovative ways".
BMS says its collaboration with academia, as well as small and large biotech companies, is responsible for researching the potential Immuno-Oncology and non-Immuno-Oncology combinations, with the goal of providing new treatment options in clinical practice.

Empliciti in combination with lenalidomide and dexamethasone is approved in the United States, and the safety and efficacy of Empliciti is being evaluated by other health authorities.
This is an exciting development for sufferers of the disease, for whom a thalidomide derivative (lenalidomide) has been the first line of treatment.
As the first biological therapy for this cancer to be approved, Empliciti could make a real difference to the estimated 114,200 new cases of MM diagnosed each year.
---
The International Myeloma Foundation talks through the US approval of Elotuzumab and how it works…
---
Feature Image Credit: Bristol Myers-Squibb (recoloured by Labiotech)
---