The first 18 months of our startup have been a marathon for us, where each new visitor was like one more kilometer to conquer. Growing a digital media is not an easy task, especially if you want to build a good reputation based on the quality of your content.
In this article, I share the most important steps we found to build a leading digital media from scratch.
---
Starting with a source of frustration
We have been working on the development of Labiotech for a while now. The story started in 2012 when we were studying biotechnology in France. Back then, one of our frustrations was the lack of free information on the biotech industry. After a long research to find the best source of online information, we gave up and decided to create our own publication.
Buying a domain name and developing a website has become an easy task nowadays, and after a few months of preparation, we were ready to launch our blog. We launched it at our university on December 3rd, 2012. Our website rapidly attracted people from everywhere around France who were just like us, tired of paying a huge subscription for a paper magazine or frustrated by the lack of digital solutions.
LaBiotech.fr (the initial name) gave us the keys to start and to understand what people were expecting…
Step 1: Scale-up and transition to for-profit
September 2014 to December 2014 / 0 to 1,000 visitors


After some experience and travels abroad, we quickly identified the same frustration at a European scale.
With our experience on the French blog, it was clear to us that we were the perfect team to change the biotech media landscape in Europe. And that's what we did! This time the development of our website took a bit longer.
Our first goal was to make the content easy to read anywhere. Our website has been responsive from day one (meaning you can use it on every device), and we put special efforts on the reading experience.
Our article pages are focused on content. We also started our website without any banners, going against the established models (today we have a limited amount of banners, giving us the opportunity to generate revenue without harming the user experience).
However, design is not everything. You can have the nicest website without developing an audience. What we learned next was to increase the quality of our content and attract our first fans.
Step 2: Focus on content
January 2015 to  June 2015 / 1 ,000 to 12,000 visitors

We are not journalists by training. Everything we learn about media is through experimentation. Our first major lesson was learning that the quality of the content is the key driver of traffic (trust me, it's not completely obvious).
So during our first 6 months, we gradually improved it. We also decided to increase the number of articles we were publishing every day from 1 to 3. This was an important step to deliver a comprehensive source of information for biotech in Europe.
We also improved our writing style and the depth of our articles (you may have seen it if you follow us since a long time). We started producing longer and more complex articles requiring more research (like the "Tops" and "Reviews" you love so much). Some of our articles have been viewed by thousands of people, showing us that we are on the right track.
Sourcing our news is critical to remain up-to-date and comprehensive with our topic. After a few months online, we started to receive more and more news from biotech companies or their press agencies. Our Labiotech Tour project was also a great tool to meet companies all around Europe and build a trust relationship with them.
Now, we receive a ton (literally) of news every day, and our editorial team has to make hard choices in the selection of the topics they publish. We are well-trusted by the majority of the companies (even if some of them still don't know us), and our work is recognized by the industry (a good proof is our nomination at the Mediscience awards).
Thanks to our Editorial team, we are now able to give you high-quality content every day and also exclusive content that we are first to publish!
Step 3: Find the good acquisition strategy
July 2015 to December 2015 / 12,000 to 25,000 visitors

A classical dilemma for a startup is the balance between rapid growth and resources available. During our first 18 months, we had to constantly try and experiment with new strategies to acquire more readers.
We succeeded in creating good sources of traffic, combining one-third of direct connections (people who enter our URL directly or connect via email), one-third of search results and one-third of social media. This mix is really healthy as it brings people from different channels and reflects the quality of our media.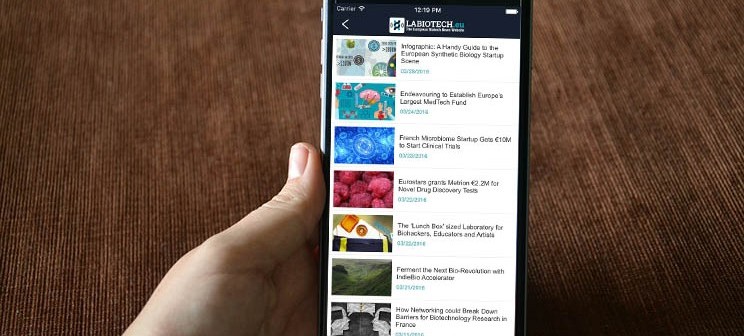 Understanding your users is extremely important to increase your traffic. One thing we tried is to adopt a more personal tone in our articles. Our readers' feedback showed that they liked it a lot and that it was one of the main differentiation towards our competitors. So we kept it this way 😉
Last year, we also decided to develop our app for iPhone and Android to make our content more accessible (developed by one of our Summer interns Alexi). We reached over 2,000 downloads a few months after the launch.
We also hired two English native speakers and that made a huge difference. The quality of our content increased one step further, as it was more fluent and easy to read.
Step 4: growing the resources
January 2016 to April 2016 / 30,000 to 40,000 visitors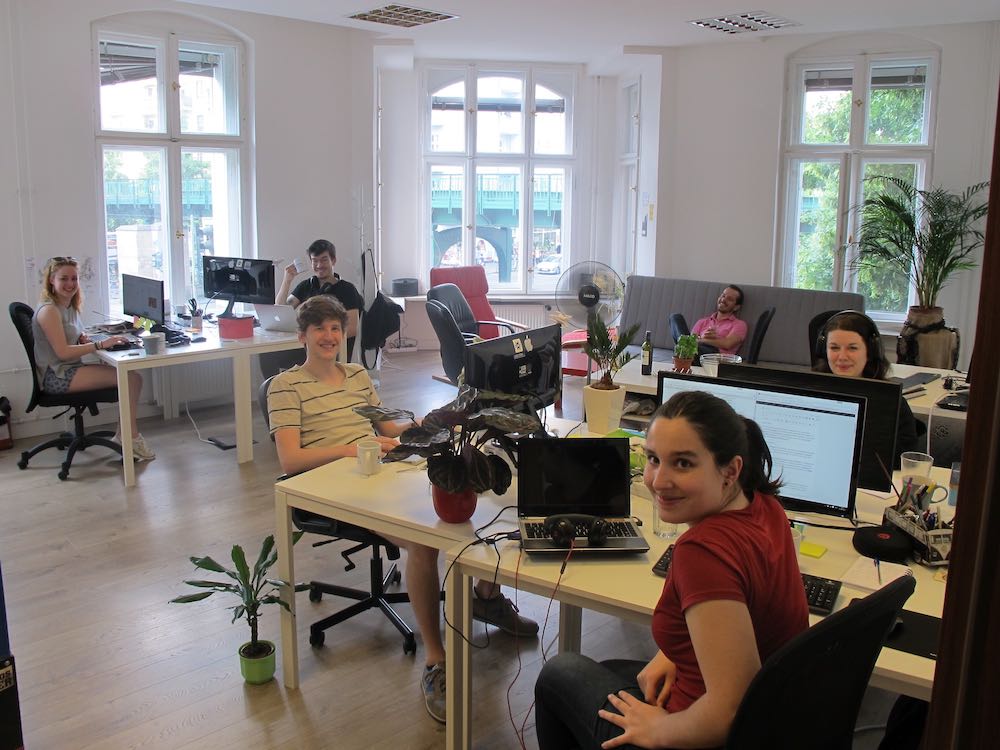 Resources are key, and the more you have, the more you can do! For this reason, we raised our first round with WestTech Ventures and 5 business angels in 2016. The money gave us some time to develop our activity and also our revenue.
Advertising is one of our main sources of revenue today. And to keep it as less intrusive as possible for our readers, we focus on native advertising.
Our goal: Being the TechCrunch for Biotech
Future / The sky is the limit
These resources also gave us the opportunity to invest in a new project: Labiotech Refresh. What's better than events to create a long-term relationship with your readers? The first edition of our event was a great success, and we are already preparing the next one (to take place in Paris).
One of our role models since the beginning has been the website TechCrunch, the reference media for startups and high-tech. TechCrunch has become a leader in building a strong community around high-quality content and astonishing events. We are on the same way to achieve it and to become a reference media in our industry (if you think we already are, you can add it in the comment :p).
We have great plans for the future and will continue to change how people are informed about biotech. Follow us or get in touch with us if you want to be part of it!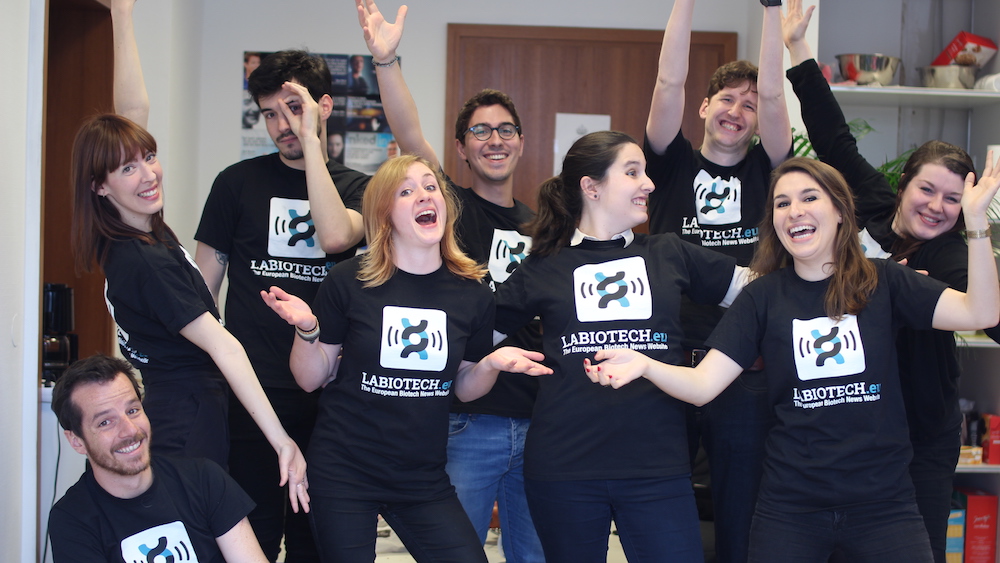 ---