Affimed in Heidelberg (Germany) will fund and conduct a clinical trial to investigate the combination of Merck's (MSD) anti-PD-1 therapy (Keytruda), with Affimed's proprietary drug for the treatment of patients with Hodgkin lymphoma.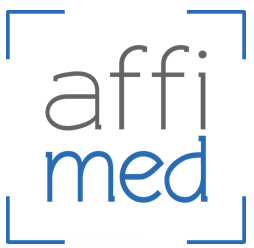 The phase Ib trial will focus on patients whose disease has relapsed or is refractory to chemotherapy, including treatment with the marketed antibody-drug-conjugate Adcetris (brentuximab vedotin).
To start sometime in the first half of 2016, the agreement is between Affimed and Merck (through a subsidiary), which will supply the Keytruda. There is also the potential for an expansion of the collaboration to include a subsequent Phase III clinical trial.
Keytruda blocks the interaction between PD-1 and its ligands (PD-L1 and PD-L2), thereby activating T-lymphocytes, which may affect both tumor cells and healthy cells.
AFM13, on the other hand, is designed to treat CD30-positive malignancies including Hodgkin lymphoma (HL) and T-cell lymphoma (TCL – one of the deadliest types of Cancer) and it is currently in Phase II studies in HL patients.
AFM13 is a first-in-class first in class tandem antibodies (TandAbs), which binds NK-cells (natural killer cells) specifically via CD16A, and a second binding domain for CD30 on cancer cells.


In patient-derived xenograft models, AFM13 in combination with another anti-PD-1 antibody, demonstrated impressive combination potential, with up to 90 percent of the tumor being eradicated (woah!).
Evidently, combinatorial therapies are the way forward, as discussed in our ultimate review of Biotech's role in Cancer therapeutics. As Eric Rubin, VP at Merck Research Laboratories, explained this is also the vision for Keytruda's future:
Evaluating the potential for innovative combination therapies through strategic collaborations in difficult-to-treat tumor types continues to be an important part of our clinical development program for Keytruda".
We also interviewed Manfred Horst on the future of Keytruda, which is what we've been hearing a lot of at Labiotech. PD-L1 and PD-1 are very interesting targets for Immunooncology, and are increasingly popular areas to work on in the field.
The real question though is whether Keytruda will be able to enhance AFM13 to a good enough degree for patients and whether any other fruitful combinations of these therapies will result in the future.
---
Feature Image Credit: Digitalista (BigStock ID82915955)