ANGLE's liquid biopsy technology measures the expression of an important prostate cancer biomarker, helping to identify the best treatment for different groups of patients.
ANGLE is a world leader in the development of liquid biopsies – a technique for the early detection of cancer, which doesn't require invasive tissue samples. The biotech published results in Clinical Chemistry showing the capacity of its Parsortix system to detect prostate cancer, which could help clinicians to treat patients more effectively, leading to a 3.9% rise in its stock price.
The Parsortix system allows the easy capture of circulating tumor cells from a blood sample, which are then analyzed to help clinicians make better decisions on a patient's treatment. Advantages include its sensitivity, low cost, and the capture clinically relevant cancer cells. Liquid biopsies tend to use dead cancer cell fragments, meaning no information on RNA or protein expression is provided, causing problems for the detection of ovarian cancer. In contrast, ANGLE CEO, Andrew Newland, explained that "ANGLE pioneers the collection of living cancer cells from patient blood for analysis." 
The technology manages this by measuring the expression of androgen receptor splice variant 7 (ARV7) transcripts on circulating tumor cells, which correlates with patient response to novel hormone therapy drugs like Enzalutamide and Abiraterone. When ARV7 is expressed, it indicates that a patient is unlikely to respond to novel hormone therapy, so they should begin taxane-based chemotherapy immediately. If ARV7 is not expressed, patients would benefit from trying novel hormone therapy before potentially moving on to chemotherapy.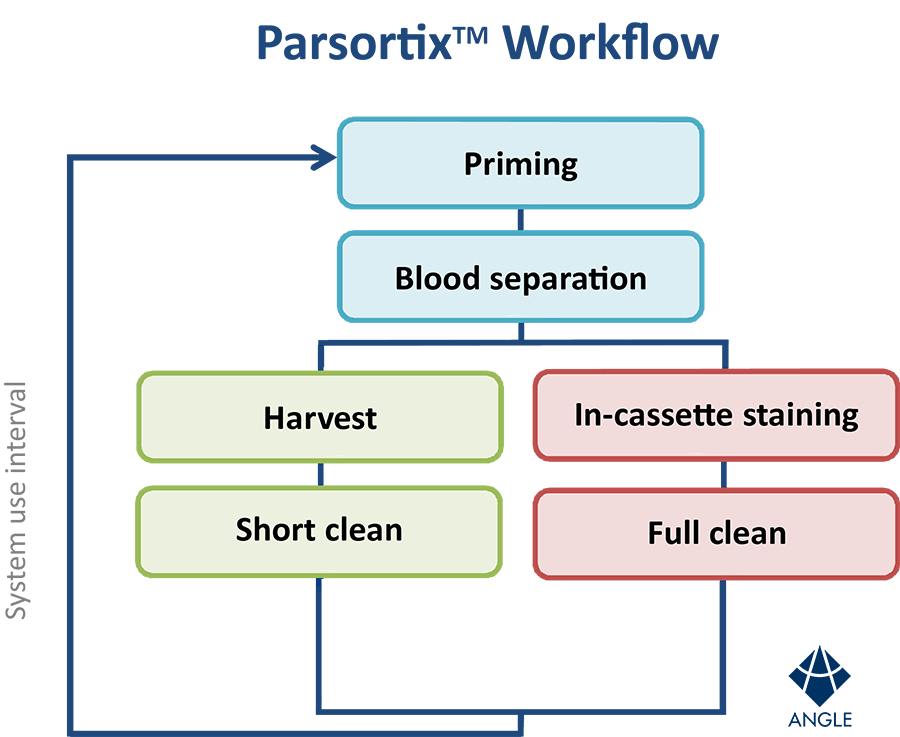 In addition, the technology has further advantages like the capacity to analyze mesenchymal circulating tumor cells, which are not picked up by other systems, and to measure the exact number of ARV7 transcripts per cell, as well as, the proportion of cells expressing the biomarker.
Back in October, ANGLE raised £12.2M (€13.7M), which allowed it to acquire Axela and develop a full 'sample to answer' product thanks to its unique analytical tool. Although the biotech faces competition from others in the liquid biopsies field like Novigenix's molecular diagnostics test and Oxford BioDynamics' test for epigenetic biomarkers, it possesses the unique capability of carrying out the full process.
When fighting such a deadly form of cancer, we need all the help we can get to increase the chances of patient survival. If ANGLE's test helps clinicians to give patients the best possible treatment, it has the potential to make a big difference.
---
Images – Andy Frith / shutterstock.com; ANGLE