Researchers have developed a new approach to prevent the flu that can protect against all seasonal strains of the virus. It also has potential to be effective for those that cannot get vaccinated.
In a paper published in Science today, researchers at Janssen and The Scripps Research Institute have revealed a new approach to prevent the flu. It consists of antibodies that have the ability to bind to and neutralize multiple strains of the virus.
"The antibodies were able to neutralize all 60 human and avian influenza viruses that were tested with the exception of one H12 virus," Joost Kolkman, one of the researchers at Janssen, told me. "Influenza H12 viruses are avian influenza viruses, which so far have not been transmitted to humans… Thus, this would not affect the expected efficacy of virus neutralization during a flu season."
A universal flu vaccine has become the holy grail of influenza research, with multiple companies and research groups testing different strategies to target all strains at once.
A key advantage of using antibodies instead of a vaccine is that people that are currently ineligible to be vaccinated could benefit from this approach. Those with a weakened immune system, including the elderly and the immunocompromised, are not able to generate a strong immune response to protective vaccines, making them ineffective. They are also at risk of infection from vaccines consisting of inactivated viruses.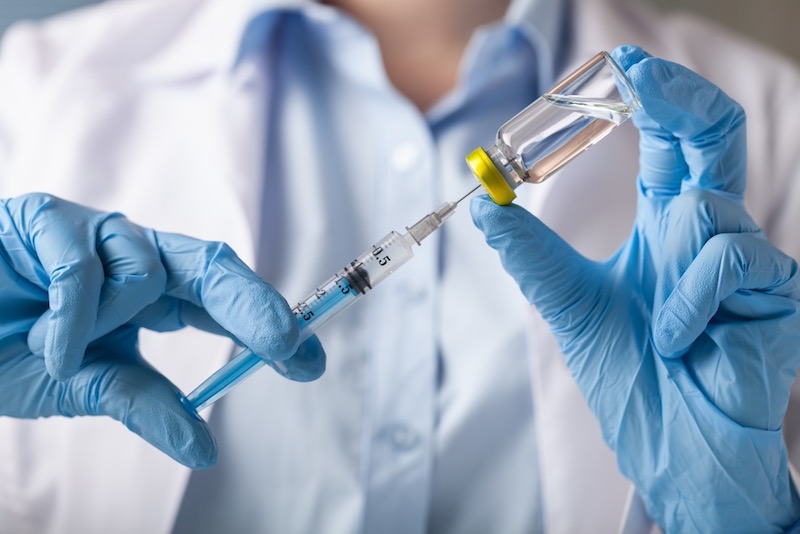 The antibodies used in the study are derived from a seemingly unusual source: llamas.
"Llama antibodies have several unique properties that make them attractive for drug development," said Kolkman. "They can bind to [targets] that are not accessible to conventional antibodies because of their small size and shape. In addition, they can be easily linked together to create multi-specific antibodies binding to different epitopes on the same or different targets."
Indeed, the antibody developed by the group was built using four different llama antibodies, two targeting influenza A viruses and two targeting influenza B viruses to cover the whole spectrum of human flu strains.
The researchers expect the antibody treatment has the potential to be effective for a period of around 4 months in humans, but this still needs to be confirmed in clinical trials.
According to Kolkman, rejection of a therapy based on llama antibodies can be prevented. The molecules can be engineered to make them resemble human antibodies, sharing up to 98% of identity.
Llama antibodies are being used to develop treatments for a wide range of conditions, with companies like Ablynx in Belgium and argenx in the Netherlands focusing specifically on technology derived from llama antibodies. 
---
Images via Shutterstock