Merck will use Palantir's big data software to improve drug development and patient services, starting with cancer treatments.
Merck will step up its data analytics capabilities in partnership with Palantir. The US company, co-founded by PayPal billionaire Peter Thiel, provides data integration and analysis software that Merck plans to use to improve patient care and speed up the development and commercialization of medical treatments. Financial details of the deal have not been disclosed, but the huge size of both parties hints at a substantial amount.
Merck's first applications of its new technology will be directed at improving cancer treatment through three initiatives. One aims at improving drug development by identifying the patients that may benefit the most from a particular treatment. A second will focus on analyzing drug efficacy outside the clinic, while the third will speed up the supply chain based on forecasting.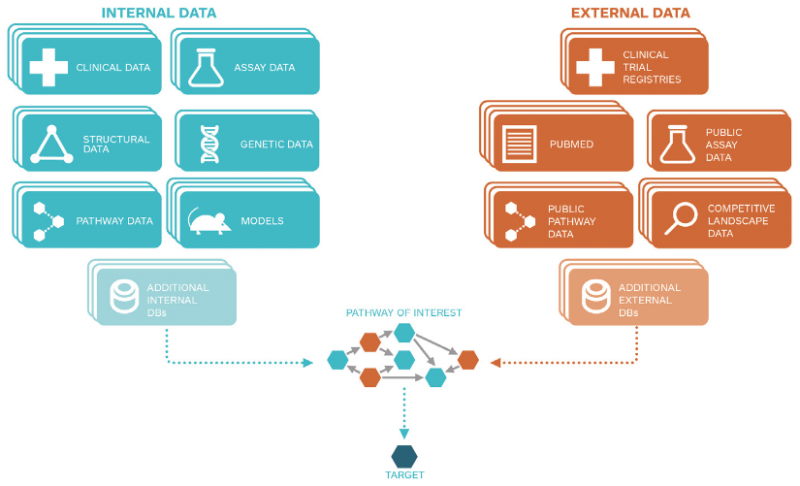 Eventually, the German pharma wants to implement Palantir's technology across all its sectors. Making sense of the vast amounts of data generated in biomedical research is currently a big challenge in medicine. Big data analysis seems to be the key to finding patterns to help scientist develop effective drugs and match patients with the optimal treatment.
This is not the first partnership with big pharma for Palantir, which is also collaborating with GSK. The influence of the American Unicorn, which has a €19B ($20B) valuation, will be huge during the Trump administration since Peter Thiel joined the president's transition team in November. The company started as a government contractor and has provided services for the departments of Defense and Justice.
"When something like cancer is killing 8.2 million people each year, we want to do everything we can to apply our technological expertise to the fight, alongside partners who have been there since the beginning," said Alexander Karp, founder and CEO of Palantir. For Merck, it will not only translate into better patient care but also potentially higher revenues.
---
Images from Ekaphon maneechot/Shutterstock, Palantir