A new revolutionary treatment could help cure lung cancer. It is based on mRNA instead of antibodies and chemotherapy. Instead of delivering the protein or the drug, only a message is delivering and the body will produce the therapeutics. Curevac, the historic and one of the leading Biotech company in this field announced a 465 million euros deal with top 20 german pharma company Boehringer Ingelheim. 
The deal concerns the german cancer vaccine CV9202, developed by Curevac and now licensed entirely to Boehringer Ingelheim. This treatment will be paired with it's own Gilotrif chemotherapy drugs. The goal is to obtain a superior efficacy and treat severe and inoperable phase 3 cancers. Gilotrif has been authorized recently and shows moderated efficacy. Patients taking the drug had 11.1 months of progression-free survival instead of 6.9 months with traditional therapies. The pharma company believes it can do better by using Curevac's exclusive technology.

The technology is based on mRNA encoding specific cancer antigens – proteins enabling cancer cell recongnition. Once injected, the immune system will be stimulated against these specific antigens and have more weapons to get rid of it. Its most advanced program is in phase IIb for prostate cancer and uses mRNAs coding for 6 different antigens. The CV9202 is based on the same technology but targeting different antigens specific to lung cancer. So far, it has shown a "very, very strong immune response" according to Ingmar Hoerr, Curevac's founding CEO.
Curevac is one of the leading german Biotech company. It counts over 140 employees and has raised €145 millions (approximatively $186 millions) so far in 4 series of financing. It is backed by German billionaire and SAP founder Dietmar Hopp through his investment found Dieveni. Curevac and Dieveni will both be featured in our next documentary on South Germany's biotech ecosystem. Stay tuned for being first informed.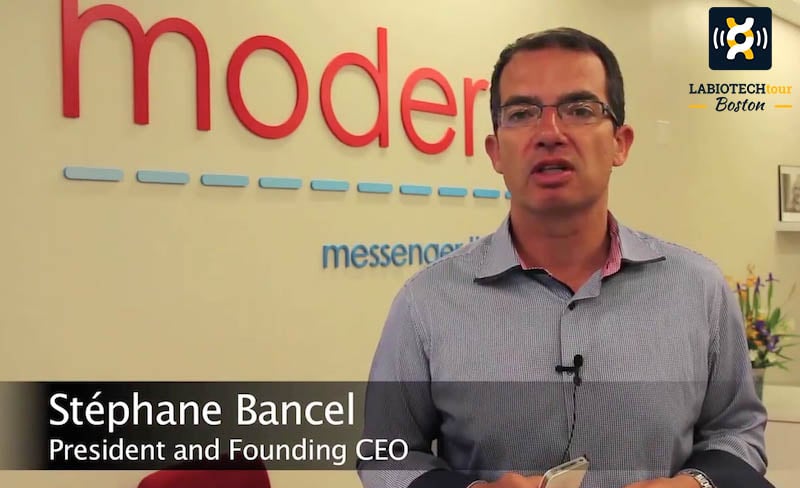 Immunotherapy, fighting disease through immune system stimulation is a growing field in biotechnology. Many large companies have program in development such as BMS in partnership with French biotech company Innate-Pharma. This treatment relies on antibodies to stimulate immune system whereas Curevac used mRNA. This 13-years old company is the historical leader in mRNA treatment and its main competitor is Boston-based Moderna Therapeutics. The company is catching up extremely fast since it was founded 3 years ago and counts already 170 employees and signed massive deals with large pharma/biotech companies; Astra-Zeneca for an upfront of $240 millions and Alexion with an $100 millions upfront. This company, led and founded by French former Biomérieux CEO Stéphane Bancel is featured in LaBiotech Tour Boston, first documentary about Boston's unique Biotech ecosystem.