Need an efficient way to purify your antibodies but struggle to find the best column? Pall Life Sciences is giving you the opportunity to try their solution for free. Enter your email below and receive your KANEKA Protein A sorbent sample!
Pall Life Sciences is giving you a chance to try for free the new, highly efficient and cost-effective KANEKA KanCapA Protein A column for Protein A-based affinity chromatography. The resin is designed for capturing monoclonal antibodies (mAbs) from clarified culture fluids in downstream processing.
The technology has been optimized for high binding capacity, elution under mild conditions and alkaline stability. To optimize the productivity of every step and maximize process economics and throughput while reducing process time, Pall designed its system to be interconnected. Its overall performance? KANEKA reduces the sorbent volume by a whopping 94% if you've been using a classic one.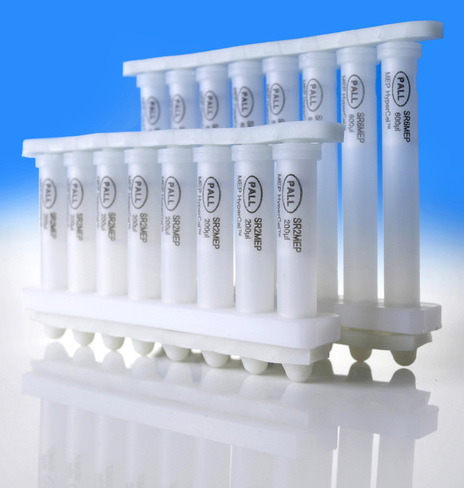 For a 25-L batch process, you might need 700 mL of a classical resin, assuming it has a dynamic binding capacity (DBC) of around 40 g/L. KANEKA's binding capacity of at least 50 g/L in combination with its continuous process means that you can purify those 25L with just around 40 mL of resin. This optimization gives it a decisive lead over its competitors.
Pall considered its customers' eventual goal to scale up to 10,000 L and consequently aimed to make a difference in performance and cost reduction. The KANEKA sorbent is designed to be robust, readily scalable and easy to pack to facilitate the manufacturing expansion once a company has a successful drug.
Ordinarily, a 1 mL prepacked column runs for over $ 160.00, but Pall is making a limited number available exclusively for Labiotech readers from Europe, Middle East and Africa to try for free — and if the screening works as expected, Pall will give you a 20% discount on your first purchase!
Given that research into antibody-based therapies makes up half of biotech, these puppies won't last long. Leave us your email now, and we'll secure yours before they're all gone!
---
Images from Pall Life Sciences & nostal6ie / shutterstock.com