Swiss Polyphor has closed a €37M (CHF40M) private funding round to finance the development of its most advanced candidate tackling antibiotic resistances.
Polyphor is a clinical stage pharma developing a specific class of so called 'macrocyclic drugs', which are chemically defined by a ring structure. The company's pipeline is covering a broad range of diseases such as leukemia, infectious diseases and COPD. The new €37M (CHF40M) funding, mostly financed by existing investors, will be directed at the development of two of Polyphor's key assets and used to move its antibiotic platform into the clinic.
Polyphor's lead candidate, Murepavadin (POL7080), is the first representative of a new class of 'Outer Membrane Protein Targeting Antibiotics' identified by Polyphor. These new antibiotics are directed against gram-negative bacteria and could hit important resistant bacterial strains, such as those of the bacterium Pseudomonas aeruginosa. This pathogenic bacterium is the major cause of nosocomial pneumonia, which has a hefty mortality rate of 30-40%.
In February, Polyphor also secured a €2.2M (CHF2.3M) grant from the Wellcome Trust to fund the development of this new class of antibiotics. So far, Polyphor received CHF10M of the new funding and will receive the residual CHF30M after completion of the FDA meeting at the clinical end of Phase II for Murepavadin, which is scheduled for the second half of this year.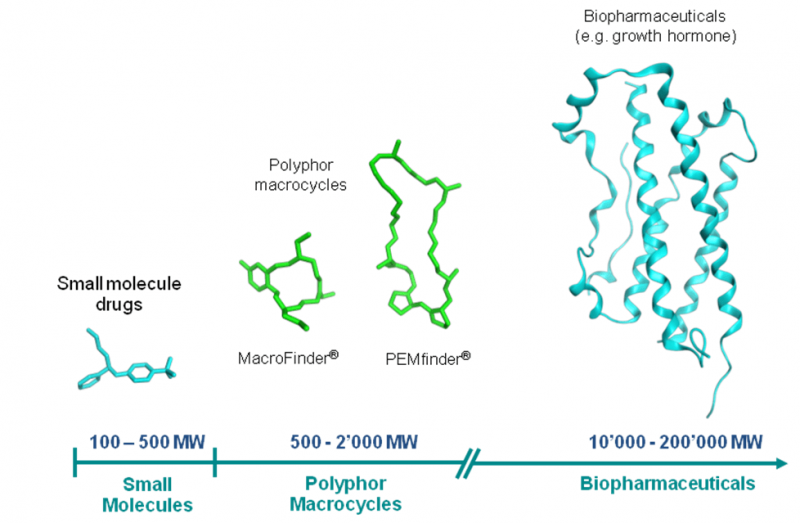 As antibiotic resistance is rising to become one of the major health challenges of the 21st century, several companies have established themselves in the space. These include Aicuris, which is in Phase I with a new β-lactam antibiotic, or Discuva, which is developing a number of candidates against gram negative bacteria together with Roche. Yet, according to Polyphor, Murepavadin represents the first new class of antibiotics against Gram-negative pathogens to enter late-stage clinical development in over 40 years.
But Polyphor is going for more than antibiotics. Its second asset, POL6014, is an inhalable inhibitor of the human neutrophil elastase (hNE), which has been implicated in several respiratory diseases such as COPD, Cystic Fibrosis (CF) as well as alpha-1-antitrypsin deficiency (AATD). While hNE inhibitors are a widely recognized target in respiratory diseases, none have manged to reach late-stage clinical development. AstraZeneca recently failed to reach its primary endpoints in a Phase IIb trial for COPD and Polyphor will have to prove whether its new class of macrocyclic drugs can achieve better results.
By targeting a broad range of diseases the company has some promising backups up its sleeve and it's not surprising that its existing investors are backing the company's strategy once more. 
 Images via shutterstock.com / Jarun Ontakrai and polyphor.com