An oral first-in-class drug targeting the mitochondria, developed by the French biotech Poxel, has shown big potential for treating type 2 diabetes in a phase III trial in Japan.
Poxel's lead candidate drug imeglimin has taken a step closer to entering the huge market for diabetes type 2 treatments. In a phase III trial in Japan, 213 patients with type 2 diabetes were given either the drug or a placebo for 24 weeks. By the end of the 24 weeks, imeglimin had significantly reduced blood plasma glucose compared with the placebo treatment, letting patients control their glucose levels better.
Type 2 diabetes is a complex metabolic disease. Like in the autoimmune form of the disease, type 1 diabetes, patients produce less insulin. In type 2 diabetes, though, insulin's effect is also weaker.
"Current products target one of the two deficiencies in type 2 diabetes: lack of insulin production, or insulin resistance," Thomas Kuhn, CEO of Poxel, told me. "Imeglimin is the only product targeting both defects. It targets the root of the disease pathology."
Imeglimin protects mitochondria from damage. Damage to the mitochondria, the structures that generate energy within cells, plays a key role in the progression of metabolic diseases. With this unique method of action, imeglimin has the potential to treat type 2 diabetes by acting in three organs at once: the pancreas, the liver and the muscles.
There were no major side effects in the trial, except for some patients that experienced mild and transient gastrointestinal problems.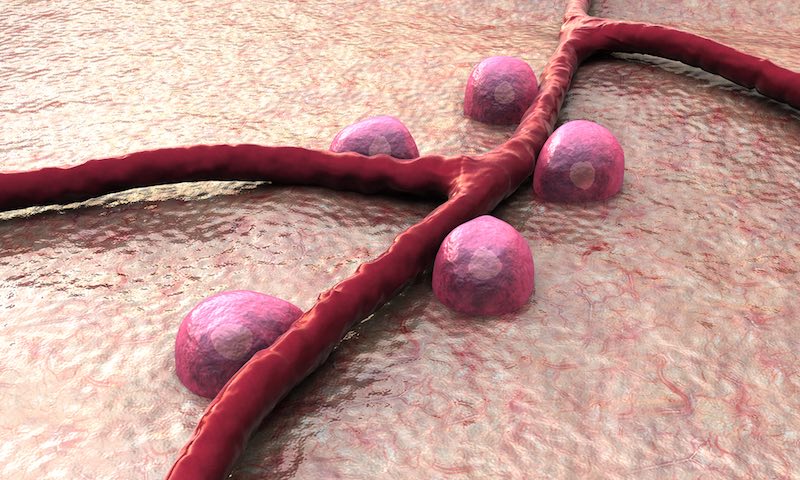 Poxel conducted the trial in collaboration with its Japanese partner company Sumitomo Dainippon Pharma. Together they aim to complete two more phase III trials in Japan, testing imeglimin in combination with other diabetes treatments including insulin, with results expected mid to late 2019. Next year, Poxel aims to apply for market approval of imeglimin in Japan.
In the US and Europe, the same drug is beginning phase III trials later this year, run by Poxel's Swiss partner Roivant Sciences. The partners expect to get approval for the drug in the US and Europe in around 2023.
The company's drug development is more advanced in Japan because the drug development path is less complex than in the US and Europe. "Immediately after our phase IIb results in Japan in 2017, we could very quickly meet with the Japanese authorities," Kuhn said. "In December of the same year, we could initiate phase III."
Over 400 million people worldwide suffer from type 2 diabetes, making it a lucrative market that lots of biotechs are hoping to tap. Since many type 2 diabetes treatments in the market are injected, oral drugs such as imeglimin have big promise because they are easier to deliver to patients. The Danish company Novo Nordisk, for example, has applied for FDA approval of semaglutide, an oral version of a recent class of diabetes drugs that includes Novo's injected blockbuster drug liraglutide. If Poxel can push its own first-in-class oral drug through to the market, the drug could be a big hit.
"There's nothing better than an oral therapy that you take every morning, that is easy to live with," Kuhn told me. "When the disease progresses you may need to start combining products and injecting treatments."
---
Images from Shutterstock