Roche's drug tecentriq just failed a late-stage Phase III study in bladder cancer, raising questions about its future as an anticipated blockbuster.
Roche and Genentech have been pushing their checkpoint inhibitor tecentriq onto the market last year, going for a number of different indications including bladder cancer and non-small cell lung cancer (NSCLC). After the FDA handed out accelerated approval in May 2016, initially as a second-line treatment for bladder cancer, a few weeks ago the authority gave its OK to use the drug as a frontline treatment. Now, Roche announced that its confirmatory Phase III trial for tecentriq failed to reach its primary endpoint.
This is a serious setback for the pharma giant, who already raked in CHF157M (€143M) with the anticipated blockbuster drug in 2016, with sales expected to reach $5.53B (€5.1B) by 2022. "This puts the existing U.S. bladder cancer approval in serious doubt, and will also, of course, raise market concerns about Tecentriq's efficacy in other cancer types," Kepler Cheuvreux analyst David Evans wrote in a note to investors, according to a report in Reuters.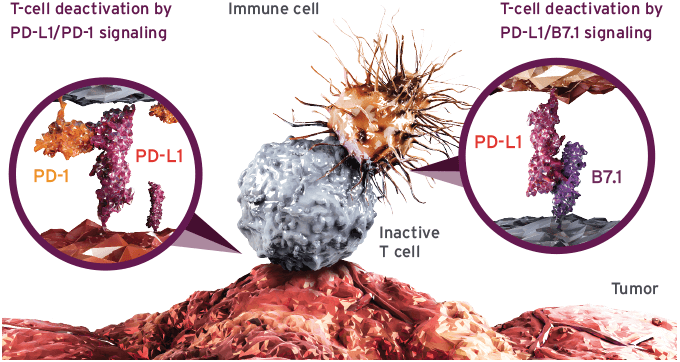 In October last year, tecentriq was approved as second-line treatment for NSCLC, after the drug had triumphed in Phase III trials. Tecentriq was the third PD-1/PD-L1 drug to reach the market, after Merck and Bristol-Myers Squibb pioneered the first approvals. Most recently, the FDA invited AstraZeneca and Pfizer/Merck KGaA to join the pack, by waving their checkpoint inhibitors through under an accelerated approval process.
This new failure in bladder cancer, where several checkpoints are now available, indicates that the FDA might have been handing out approvals a bit too hastily. Just today, the FDA granted another accelerated approval of avelumab for the treatment of bladder cancer. The antibody was developed by Merck KGaA and Pfizer and won initial approval for Merkel cell carcinoma in March.
While these drugs have offered new opportunities to fight cancers that were nowhere close to a cure before, they also continue to surprise drug developers with unexpected failures – and unpredictable side effects. However, Roche does not seem to be entirely done with bladder cancer, yet.
"While these results are not what we had expected, we believe that TECENTRIQ will continue to play an important role in the treatment of people with advanced bladder cancer," said Sandra Horning, chief medical officer at Roche in the press release. "We are committed to helping people with advanced bladder cancer and will discuss these data with health authorities."
Images via shutterstock.com / Karkas and tecentriq.com