Isabelle de Cremoux, the CEO of Seventure Partners, was at Labiotech Refresh to tell us when and how she fell in love with the microbiome and what the future holds for this exciting field.
De Cremoux is the person behind Seventure, one of the top European VCs and the first in the world to focus mainly on the microbiome – raising a whopping €160M fund to do so.
Listening to her fireside chat was a great opportunity to get an insider perspective about the microbiome hype, as well as enjoy her great sense of (French) humor.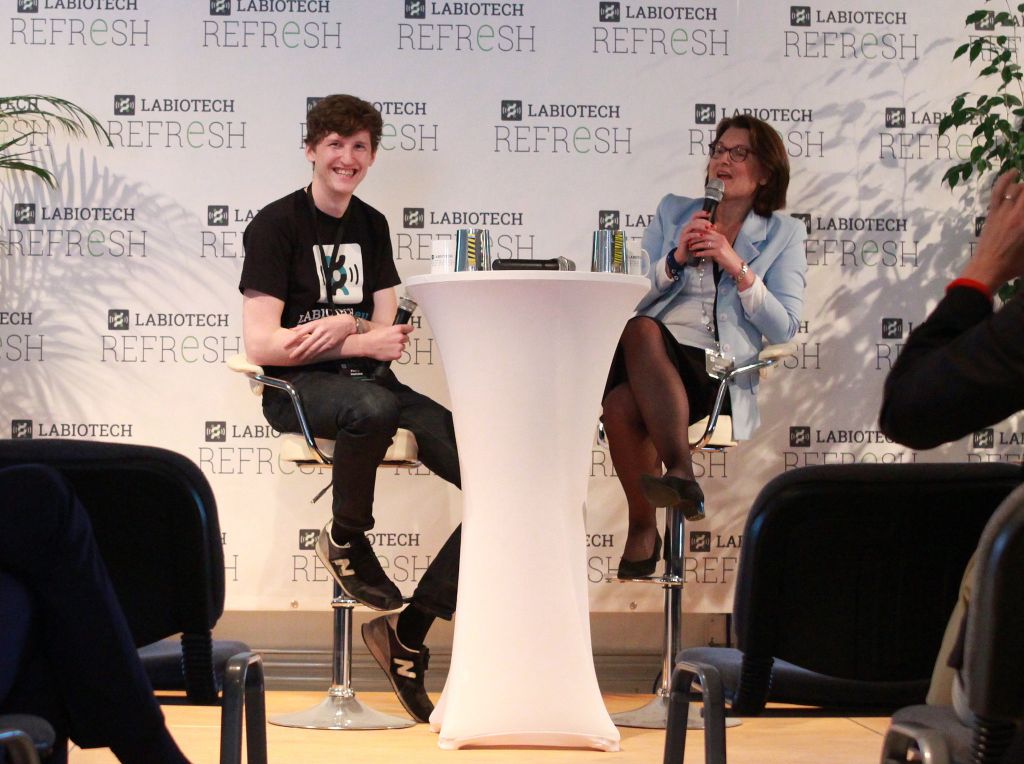 What sparked her interest in the microbiome?
"The story begins before the microbiome was named microbiome", she explains. While managing the life sciences department of Seventure, her team was looking for something disruptive.
The answer? Food. Not only is food one of the cheapest industries out there, it is linked to chronic and metabolic diseases, which have completely dominated over infectious diseases.
We eat about 2 kgs of food everyday. Why would 2 kgs of food have less impact than a 2 mg pill?"
As sequencing gut microbes became affordable around 2008, the field exploded and was branded as 'microbiome'.
De Cremoux compared 'markers' of the field to those of biotech in general. As with biotech around 2000, in 2010 there was an exponential growth in research for microbiome. Some of the challenges are also the same – how to manufacture therapies, for example.
If CRISPR, CAR-T and gene therapy are teenagers, the microbiome is in its infancy."
Finance is also accompanying this growth, with the first big deals happening now. Examples are the €1.7Bn deal between Nestlé and Seres Therapeutics (US) and the $50M fundraising of Vedanta Biosciences (US).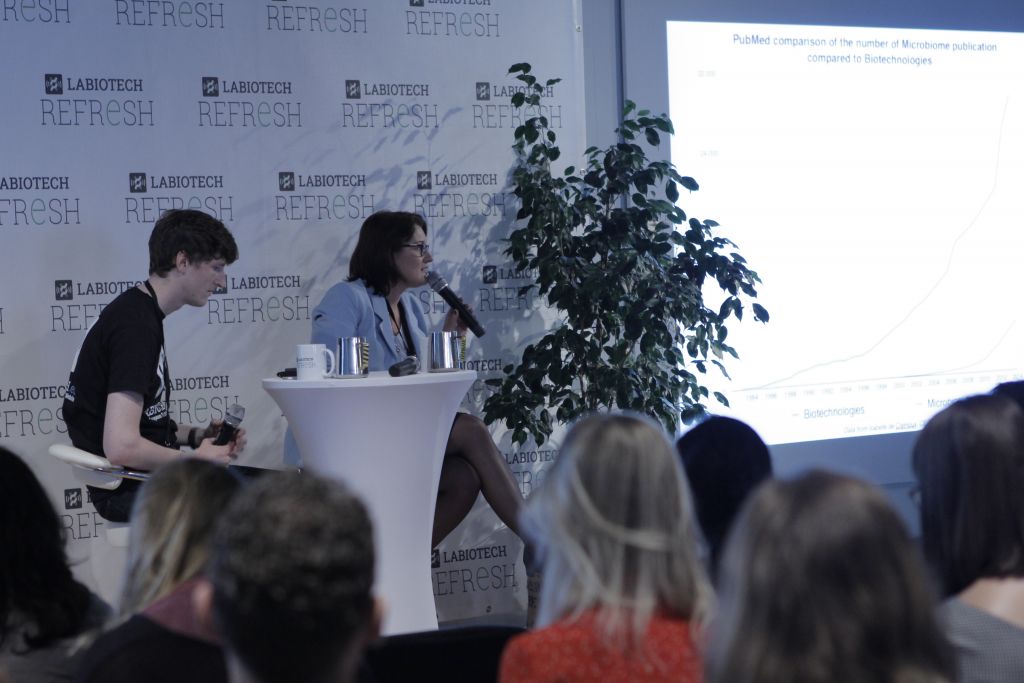 Why is the Microbiome so big in France?
Philip commented that, as he comes "from France, obviously" (his words, not mine), he is always surprised by how dynamic the French microbiome ecosystem is.
The explanation may reside in the hybrid nature of the field, says de Cremoux. To research the microbiome, you need to understand both human health and food – two areas where France is strong.
For example, the French National Institute for Agricultural Research (INRA) has 5000 researchers, including many who focus on food and the microbiome side of human health.
How to approach this space between pharmaceutical and nutrition?
This was a question from the audience, highlighting that there are many microbiome products that are more backed by marketing than clinical proof (i.e. probiotics).
De Cremoux sees a lot of potential in the microbiome field, not only for pharmaceutical products but also in nutrition. She also regarded the lack of big clinical studies so far as a normal growth stage.
If we look back, wasn't this also true for Pharma in the 70s and 80s? There were many non-proven products and small companies based on tradition."
In the future, the microbiome will also have to improve in showing scientific evidence i.e. 'data'.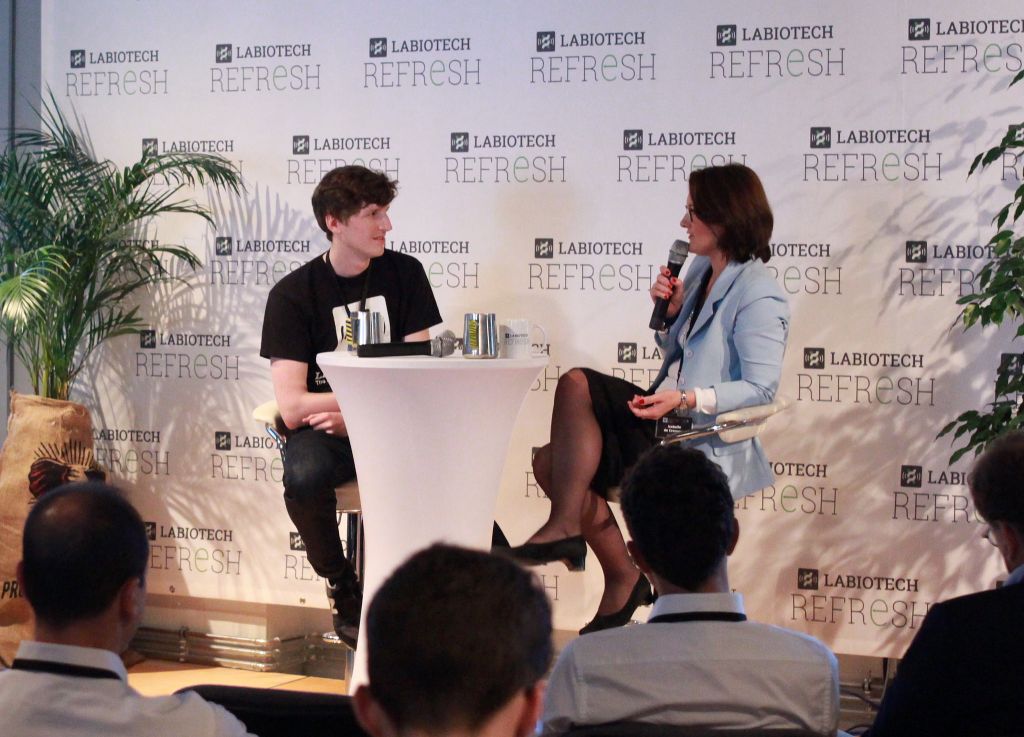 In the end, what will be the microbiome products?
To answer the last question, de Cremoux made a really nice of wrap-up of the field and what kind of for-profit solutions could come out of it.
Microbiome research could have an impact on human health, as well as animal and plant health (something I had never thought about!). If we focus on human health, the major objective will be to change it.
Changing the microbiome could mean studying how to feed it, insert a new strain (probiotic strategies like the one of Seres), develop drugs that are active in the microbiome (like Enterome is doing) or perform fecal transplants (something that is already done at a number of major hospitals).
Finally, there's also space for diagnostics – either to prescribe one of these microbiome therapies or to predict the evolution of certain diseases.
Isabelle de Cremoux proved to be a great storyteller and really explained how fast the microbiome has evolved in only 8 years. 
P.S. We're sorry but we had a technical issue with the filming of this panel, so no video for now …
---
Feature Image Credit: Microbiome Fireside Chat at Labiotech Refresh Berlin, May 24th, 2016 (CC 3.0 – Claire Braun at Labiotech.eu)
All images of the conference speakers are available on our Flickr account under a Creative Commons 3.0 License. Feel free to share!
---