Update (06/12/2018): uniQure has incorporated Synpromics' strong liver promoter into a preclinical gene therapy candidate for treating hemophilia A.
---
Published on 08/10/2018
Synpromics and uniQure have unveiled new technology for precise genetic control that could make gene therapy safer and more precise.
The team has developed a gene therapy system that is highly selective for the liver. In a preclinical trial, it proved to be 8-times more potent than the RTS system, the current industry standard. According to Michael Roberts, CSO of Synpromics, gene therapies based on this system could have improved safety and efficacy.
"The ability to turn genes on or off, or to up and down regulate expression, in vivo has been an objective in gene therapy for a number of years. However, only now is this objective becoming achievable," Roberts told me.
The technology has so far only been tested in animals, and the partners haven't disclosed plans to start clinical trials in humans yet.
Based in Edinburgh, UK, Synpromics develops technology to improve the control of genes, whether for gene therapy or for engineering microorganisms in industrial biotech applications.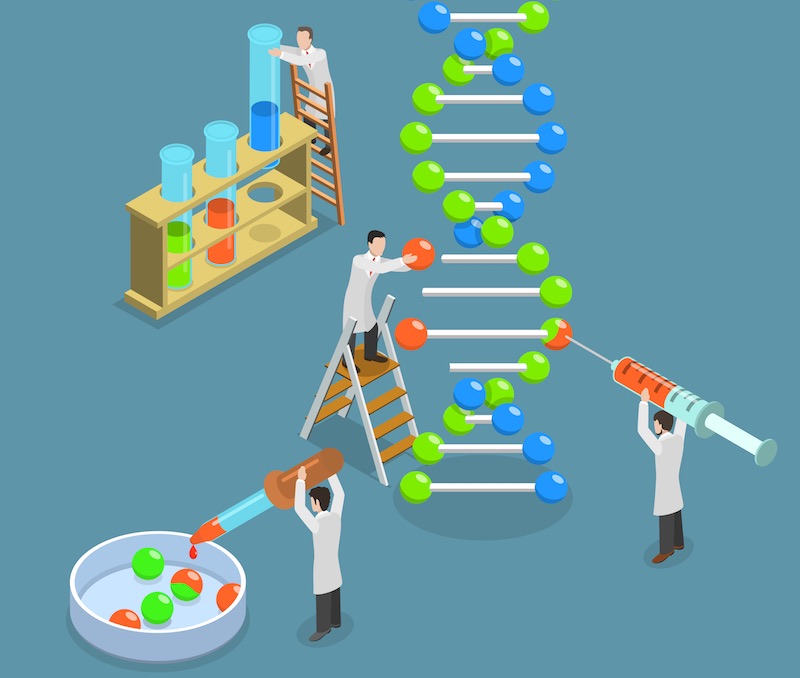 According to Roberts, the industry standard for gene control has a major limitation. In order to turn genes on and off, they rely on molecules that are not naturally present in the body and can be identified by the immune system as foreign. "This is a major limitation of using current inducible promoter systems in cell and gene therapy, as a lot of these activator proteins are immunogenic."
In contrast, the system developed by Synpromics can activate or deactivate genes using small molecules that are currently approved by the FDA as drugs.
This type of technology could benefit gene therapy companies, including uniQure, the developer of the first commercial gene therapy. The liver is a common target for gene therapy, either to treat liver disease or to use the organ as a factory for the desired gene. Controlling tightly where the gene expression happens can help avoid side effects and make a therapy work with lower doses.  
---
Images via Shutterstock