A drug developed by the UK company Topivert Pharma has failed to reduce eyeball grittiness sensations in patients with dry eye disease in a phase II/III trial.
The trial tested Topivert's small molecule drug given as eyedrops to 202 patients suffering from dry eye disease, a condition where not enough tears are produced to lubricate the eyeball, and the eye gets inflamed. After four weeks, the drug failed to meet the primary endpoints of the trial, which were decreasing the 'grittiness' feeling of the dry eyeballs, and also reducing the amount of eyeball staining from the diagnostic dye lissamine green.
Patients with dry eye disease often take anti-inflammatory medication such as steroids to control the condition. However, the drugs can cause side effects such as causing the eyes to sting, making them hard to use long term. Topivert's drug is designed to reduce inflammation in dry eye disease by inhibiting proteins called kinases that are involved in the inflammation process. Although kinases are also important for many other functions, the drug is intended to cause few side effects by targeting a small group of kinases, letting patients use it for longer than existing treatments. 
Topivert's drug had performed well up to this trial, including completing a successful phase I/II trial earlier this year. While the drug failed to meet the two main endpoints in the latest phase II/III trial, the company reported that the drug did produce improvements in secondary endpoints, such as discomfort in the eye. Topivert will spend the next few weeks planning the next study and its regulatory pathway going forward.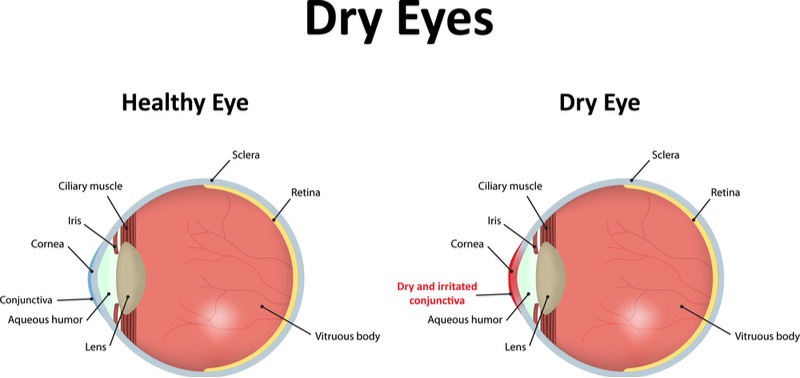 Topivert is also developing an anti-inflammatory drug to treat the inflammatory bowel disease ulcerative colitis, and completed a phase I trial of the drug in January 2018.
Dry eye disease is a common condition in the general population, and represents a big market. Other biotechs wanting to tap into this market include the Swiss biotech Oculis, which is developing an antibody drug from Novartis that could have the potential to treat dry eye disease. Like Topivert, the Spanish biotech Sylentis met with misfortune in phase III earlier this year when it tested an RNA interference treatment in the same condition, failing to meet all of the primary endpoints of the trial.
---
Images from Shutterstock