Once again, the French biotech Cellectis has hit headlines after having treated a second infant suffering from an aggressive form of Leukemia with their UCART19 therapy.

Also based at the famous Great Ormond Street Hospital (GOSH) in London, another child has been treated with the first ever Universal CAR-T cell therapy.
The child in question was diagnosed with a very aggressive form of leukemia at 4 weeks old. At aged 16 months, it became clear that she would be treated with UCART19 in December as a last resort.
However, given that UCART19 is still preparing for its Phase I trial (and therefore nowhere near market approval just yet), it is important to note that this particular success is another 'compassionate care' case, and UCART19 is not yet ready to be administered to other patients undergoing treatment.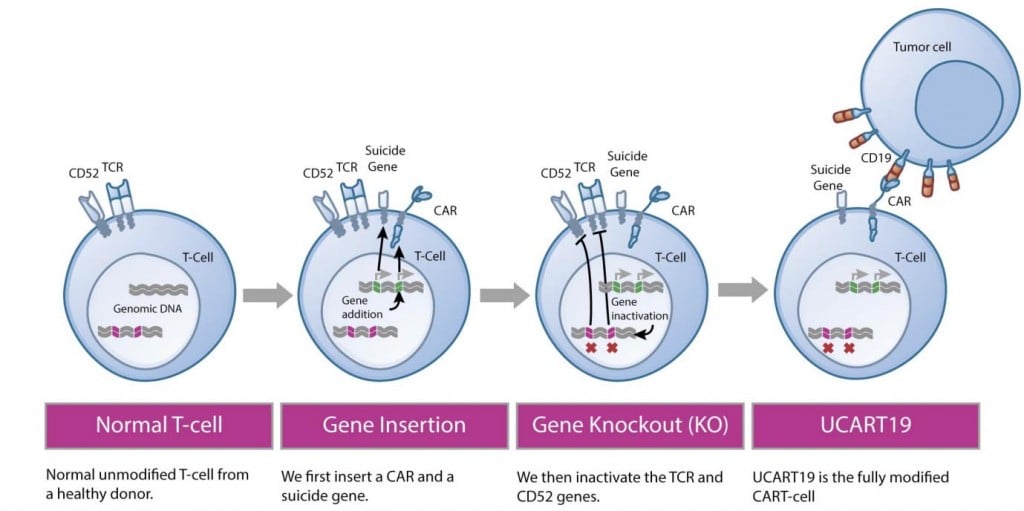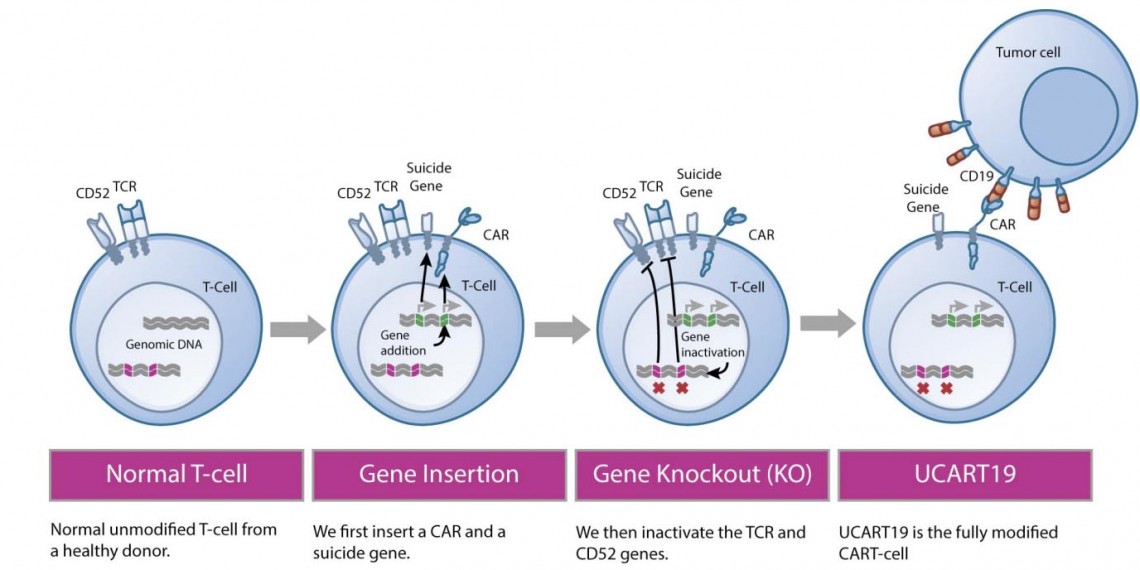 UCART19 is a cell-based therapy (you can read more about in our review). Since December, an improvement in the patient has been observed, although as Reuters reported, no statistical results have been produced yet.
The first patient to receive UCART19, Layla and her parents were incidentally made celebrity after the experimental CAR-T treatment worked in helping her recover from refractor Acute Lymphoid leukemia (ALL). And 11 months after being treated, Layla is still doing well.


However, we met André Choulika, the CEO of the biotech behind the treatment just a few months ago, and he was to our surprise less enthusiastic about this 'miracle'. Indeed, he modestly comments on the second patients progress:
This is not yet statistical proof, but we do now have two cases. It shows that the therapy has some potential."
He was instead cautioning the public and investors (and patients) to not get carried away by this success, but be prepared for the long-haul fight to get UCART19 to the market.
After all, cancer is not a simple disease we can beat with a single miracle cure. Nonetheless, UCART19 and this news of a second patient is still very exciting.
---
Feature Image Credit: Cellectis
---