Cancer can make life unbearable for some patients, but sometimes the treatment only adds to the pain. Could virtual reality treatments improve their lives?
The vast majority of modern cancer therapies are focused on halting the progression and the spread of the disease to save the patient's life. These treatments are usually aggressive, and approximately 75% of patients undergoing treatment are afflicted with "chemo fog," characterized by cognitive impairment.
Current strategies for chemo fog management include cognition-enhancing drugs, anti-depressants, cognitive behavioral therapy, and vocational training. These therapies offer some relief from the symptoms, but novel technologies like Virtual Reality (VR) may provide faster and longer-lasting results.
VR technology creates a rich, complex and highly controllable environment where patients can re-train their brains in a "safe mode." This method has been shown to reduce possible contributing factors to chemo fog like distress and fatigue and improve cognitive function in brain cancer patients.
Several European companies are developing VR based products for chemo fog treatment. The University of Antwerp recently announced the launch of a clinical trial using a cognitive video game training and assessment tool, MyCQ, to treat cognitive impairment in breast cancer patients.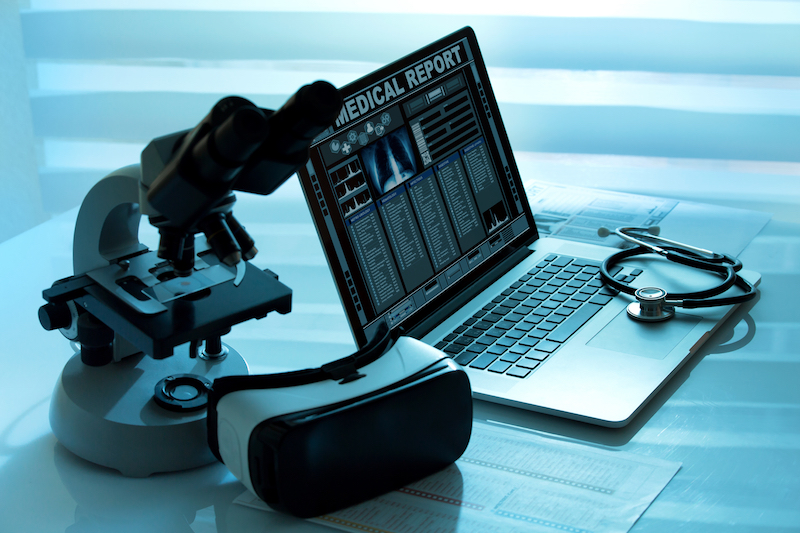 MyCQ, developed by UK-based MyCognition, evaluates cognitive function across five key domains: working memory, episodic memory, information processing speed, executive function, and attention. Then, based on the results, a personalized and intensive VR training program is created for each patient. The results of the trial are expected in 2017 or 2018.
Utilizing VR to improve cancer patients' quality of life has also been the focus of the Belgium-based Oncomfort. The company recently landed the C3 prize for its immersive virtual reality modules for pain management and anxiety. Now, its tech is being applied to chemo fog.
Although the exact causes of it remain unknown, treatment-associated anxiety and stress have been suggested to contribute to the condition. Oncomfort's new product holds promise for alleviating the symptoms of chemo fog as well as for reducing recovery time.
But VR isn't just for patients: it is also bolstering doctors' abilities to diagnose and perform surgery on cancer patients who may need tumors removed. Researchers from Basel University have successfully used two dimensional CT images of bones and organs to create a 3D virtual environment where doctors can directly interact, zoom in and view the desired body part from every angle.
This revolutionary tool, SpectoVive, will allow the doctors to plan and execute surgeries with remarkable precision that will greatly improve patient outcomes. With all of these VR programs in development, cancer patients may yet have the quality life for which they fight so hard.
---
Images: Melpomene, angellodeco / shutterstock.com