Novozymes, the European leader for Industrial Biotech, has had a good start to 2016. It has now launched some new ideas, including for lactose-free food products. 

Novozymes is a giant in the production of enzymes, an important player in the 'traditional Biotech' biocatalysis revolution and a cornerstone in the Danish Biotech scene.
The company has now released its financial results for the first three months of 2016: Organic sales increased by 2% and net profit by 5%. Not bad.
This growth was mostly led by the household care (detergents etc.) sector, as well as for 'technical & pharma', the sales of which increased by 37%. Novozymes has also generally invested over €18M (139M DKK) – although this is a bit down from 2015.

Novozymes' latest projects include the development of veterinary probiotics, a partnership with famous agriculture company Monsanto to discover farming-friendly microbes and a Biopharma spin-off to produce recombinant albumin.
Most recently, it also announced a new lactase product, which targets the growing market for lactose-free food products. These include emerging markets (such as Asia), where lactose intolerance is more prevalent.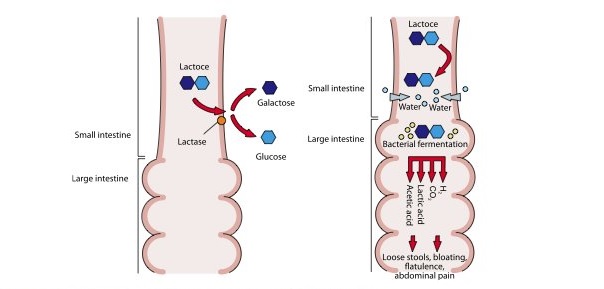 This new product (Saphera) is a lactase from Bifidobacterium bifidum that can withstand lower pH and higher temperatures. So, it can be used to produce not only lactose-free milk, but also fermented (and acidic) foods like yogurt.
Making lactose-free yogurt was also a challenge because traditional lactases (produced by yeast) had some invertase activity, so they modified the sugars in sweetened products – and therefore the taste. Saphera solves these problems.
Novozymes dropped its value by almost 18% in the last 6 months, with a big dip just in January – probably suffering from the Biotech financial storm.

However, as financial reports highlighted, the markets may be nervous but Biotechs are well-stocked and going strong. Novozymes had a net profit growth of 2% in 2015, and expects to increase it by 8-10% in 2016.
So, one of the European commercial leaders in Biotech seems to be doing quite well – despite stock market antics. 
---
Novozymes' explains its products for a better food industry…
---