Biotech is the best source of innovation in R&D, making its companies the darlings of pharma. Which therapeutic fields belong to biotech?
"Biotech is typically first in highly innovative fields," Matt Kapusta, CEO of uniQure told us. Before he became CEO, uniQure brought the world's first gene therapy to market — completely on its own.
Biotech companies like uniQure are normally the underdogs in drug development due to their limited resources. But they survive and even thrive because they have one thing pharma doesn't: flexibility that breeds innovation. Large pharmaceutical companies with aging pipelines are increasingly aggressive when it comes to finding new potential blockbusters: In total, they shelled out a mind-blowing €80B ($87B) on R&D last year, with Roche, the biggest spender, splurging nearly €9B alone.
As Kapusta explained, "Typically, pharma is more earnings-conscious and thinks that if a biotech can prove an innovative technology works, then the company will collaborate or acquire its way in." After it proves its lead candidate in Phase II, a biotech is well-positioned to partner with a pharma to access its deep pockets, or even go for an exit.
On the other hand, biotech culture is increasingly independent. Jane Dancer, CBO of F-star, remarked during a panel at ON Helix last July that "A lot of companies are building for the sake of building rather than going for an exit." And indeed, that seems to be the plan for two of Europe's largest biotechs, Galapagos and Genmab.
So which companies are beating pharma to innovation and may soon have to define their relationships with these giants? We took a look at the fields where biotech is leading pharma to review their histories of innovation to see which biotechs are coming to this crossroads.

When biotech fever was first emerging in the 1980s with Genentech's insulin produced by genetically engineered bacteria, the concept of directly repairing defective human DNA wasn't far behind. The first transfer of a gene directly into the human genome for therapeutic purposes was performed by William French Anderson in May 1989, when he inserted a marker gene to test the safety of therapeutic modifications.
He later became famous for treating the adenosine deaminase deficiency of a four-year-old girl by administering a blood transfusion of cells that had been genetically modified to include a functional gene. (In 2006, he became infamous in a sordid child molestation case.) Though it's not clear his treatment actually worked, in 2007 the girl was reported to be in "fairly stable" health, despite still requiring enzyme supplements.
From 1990 to 2000, the number of clinical trials for gene therapies grew almost exponentially, but over half of the 2463 trials conducted thus far have been Phase I studies. From this implied high failure rate it's a small wonder that it wasn't until 2012 that the world's first one hit the market: in October that year, the Dutch biotech uniQure announced that the EMA had approved Glybera, a one-shot cure for an ultra-rare lipase deficiency.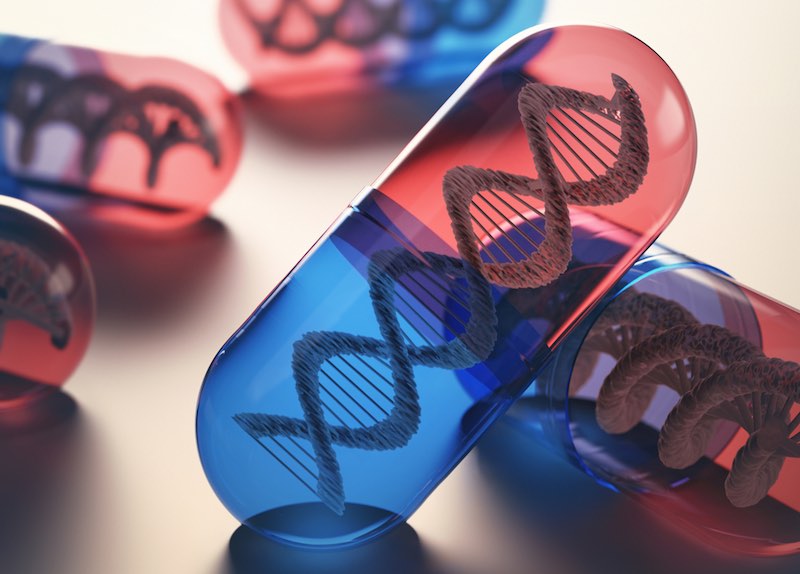 The jury is out on whether or not Glybera is a success: it was only administered once outside of clinical trials likely due to its hefty €1M price tag, it never obtained approval from the FDA, and next month it will be withdrawn from the market for good. But hope is not lost for uniQure, as it still boasts a strong pipeline with a candidate for the treatment of hemophilia progressing through early-stage trials. It's not a cure, as Kapusta was careful to note; the aim is rather to alleviate symptoms and "transition patients with severe or moderately severe hemophilia to a mild disease phenotype."
Meanwhile, a number of other companies are filling in the space with their own gene therapies. GSK, in partnership with San Raffaele Telethon Institute for Gene Therapy, brought the first ex-vivo gene therapy, Strimvelis, to market just last year to perhaps complete Anderson's work in ADA-SCID. Orchard Therapeutics has also thrown its hat into the arena. Meanwhile Bernard Gilly's latest company GenSight reported sight restoration in early-stage trials over the summer. In parallel, Eyevensys is working on a platform to deliver gene therapies via electroporation instead of a virus. Delivery is perhaps the greatest hurdle for biotech developing such therapies, outlining a new niche for biotech startups.
A raft of companies is working to leverage CRISPR, the scientific discovery of a century, to bring a gene therapy to market. In Europe, CRISPR Therapeutics is slowly making its way towards the clinic and collecting a sizable amount of money along the way: €125M in a Series B and a respectable but somewhat disappointing IPO of €51M. In China, the first trials of a CRISPR-based therapy to treat lung cancer are already underway.

Nonalcoholic steatohepatitis (NASH) first entered the medical lexicon in 1980, when physicians at the Mayo Clinic described a liver disease characterized by "striking fatty changes," in addition to some hepatitis and cirrhosis, in patients that were mostly obese. 
In tandem with the obesity crisis, NASH has now ballooned to a public health issue of its own, as it affects between 2 and 5% of Americans. Perhaps because of its relative novelty, there is not yet drug on the market for NASH, leaving the €37B market untapped —  but biotech is leading the way!
At the forefront is Genfit, a Lille-based biotech founded in 1999 with the purpose of treating the underlying inflammation of the liver. The company's lead candidate, a dual PPARα/δ agonist called Elafibranor, is progressing through Phase III clinical trials, and the company is neck-and-neck with its main competitor, Intercept. And the NASH space is heating up with a number of other companies like Genkyotex and Inventiva positioning themselves for a bite out of the apple.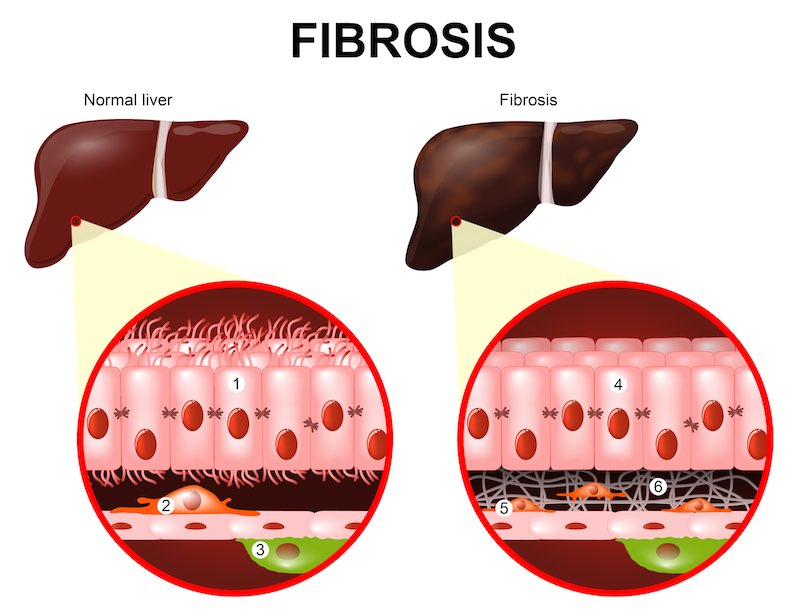 Though his company has a good lead in NASH, Hum says that it will matter more what the overall profile is regarding safety, efficacy, and tolerability and that there is enough room in the disease space for a raft of drugs. "It's a multifactorial disease, so it's quite complex," he said. "With that market size and these different aspects [of inflammation, fibrosis, and cirrhosis], I think there's going to be room for many different approaches." 
Pharma is finally catching on the opportunity. "NASH is a well-recognized health emergency," says Jean-Christophe Marcoux, Chief Strategy Officer of Genfit. "Pharma sees NASH as the next big liver disease." Indeed, Allergan went on a shopping spree last year, acquiring Tobira for a whopping €1.4B and Akarna in a deal with an upfront payment of €45M.

"It has been only about 15 years since the first company focused on mRNA was founded. Before that, work on mRNA was purely academic," Gita Dittmar, Head of Corporate Development at Ethris, explained in Clara's review of the field. Ethris is working to deliver mRNA to a cell to encode a desired protein if its production is impaired or absent, and the company has made its niche in cystic fibrosis and other respiratory diseases.
Despite its appearance on pharma's radar, mRNA remains the domain of biotech, perhaps due to two main challenges: it's highly immunogenic and easily degraded since RNAases are everywhere. However, its predecessors, antisense therapy and RNAi, have been fairly well established since the first of antisense therapy, Fomivirsen, was brought to market by Novartis in 1998 for a cytomegalovirus retinitis, and Sanofi partnered with Alnylam, the American company leading the charge in the field with a strong late-stage pipeline spanning hemophilia to liver enzyme deficiency.
As Alnylam's RNAi therapies inch closer to market, efforts to engineer mRNA instead of blocking it are inching towards the clinic. The most advanced companies working on mRNA like Moderna are only just now getting proof-of-concept data. But they're still raking in huge piles of cash: Moderna is leading the pack with over $1B raised, while the sums of its European counterparts CureVac and BioNTech have reached €334M and €150M respectively.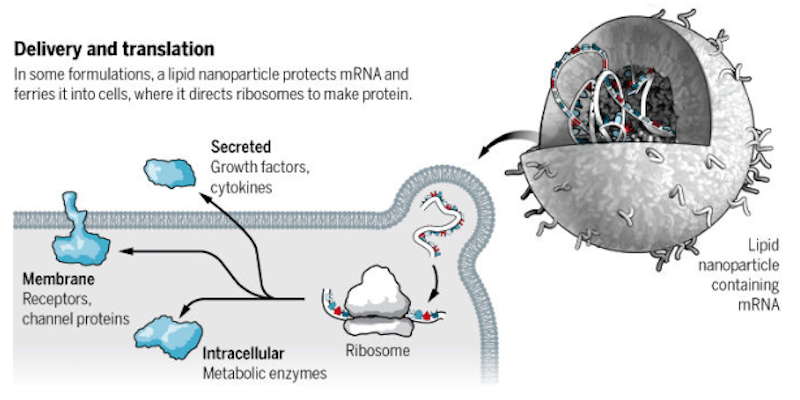 Founded in 2000 and based in Tübingen, CureVac is one of the oldest companies in the game and develops mRNA vaccines for infectious diseases and cancer. Though it suffered a Phase II failure in its prostate cancer effort last January, CureVac counts with its rabies vaccine as its proof of concept. "[The result] isn't what we hoped to get, but then again, the bar was high," CEO Ingmar Hoerr told me at the time of the announcement.
"What we've learned here is that mRNA is not enough on its own," he continued. "You have to break tolerance and you have to make it more immunogenic." Hoerr, as well as his rivals at Moderna and BioNTech, sees a solution to this problem in checkpoint inhibitors. If the company succeeds, Hoerr is optimistic that it could bring the price of vaccines down to just $1 per shot.
For its part, BioNTech just completed its first Phase I trial in July this year, from which it reported that all 13 patients responded to its personalized cancer vaccines. BioNTech already counts with Sanofi and Genentech as partners, who COO Sean Marett says provide the necessary expertise to bring a therapeutic product to market: "If you want to be the first on the market, you need to get a big partner to get you there."
---
Strong pipelines in novel areas put these biotechs in a strong position to partner or exit, if they don't decide to go all the way to market themselves. What would you do?
[poll id="5″]
---
Images via Magic mine, Alex_Traksel, ktsdesign, Sergey Nivens / shutterstock.com
SaveSaveSaveSave
SaveSaveSaveSaveSaveSaveSaveSaveSaveSaveSaveSaveSaveSaveSaveSave
SaveSaveSaveSaveSaveSaveSaveSave
SaveSaveSaveSaveSaveSave
SaveSaveSaveSaveSaveSaveSaveSave
SaveSave
SaveSaveSaveSave
SaveSave
SaveSave
SaveSave