In 1989, Joshua Boger, founder of Vertex Pharmaceuticals, was on a mission to launch a new generation of biotech companies, but he didn't have much to show. Fortunately, he understood rapidly that a biotech company needs a solid story in order to succeed. In biotech, "your story is your product": people need to be enthusiastic about your vision, to help you raise money, get press coverage, sign customers, hire the best employees, find the best offices and way more.
Boger understood how to generate traction, spending considerable time with investors, on events, with the press, etc. Thanks to his hard work building a story, he raised money, developed a little startup that eventually became Vertex, one of Boston's biggest success stories along with Genzyme and Biogen.
Theranos is another good example of successful traction. Even though the science behind it was obviously disastrous, Elizabeth Holmes was excellent at selling her story and getting traction around her startup.
Xavier Duportet from Eligo Bioscience is very good at selling his story as well: he got coverage in all major media before even raising anything and hired the best talents, like the former CMO of Sanofi, without having a product in humans yet.
Now that you see that traction is key for your biotech startup, how do you get it? Here are 6 ways, not sorted in order of importance and all complementing each other:
1. Blogging: documenting your story
Document what you're working on, how you raised a financing round, the team members who joined, why you decided to tackle this problem specifically, what your experience was at a conference, what is so specific about your industry, why is your niche so exciting. There are so many things to write about and to get out to the world.
By doing so, you will create a solid community of readers who believe in what you do, know you well and who will be ready to help you. Here are three examples from our Inside Labiotech section:
Wait but why is Labiotech.eu based in Berlin?

Why is Sofinnova's Rafaèle Tordjman reading Labiotech.eu?

Santé, Labiotech.eu is now 2 years old! (and what a journey so far)

2. Use republishing or contributing posts to get bigger outreach
When you blog, you want your content to be read as much as possible. One great way to do so is to get your content republished on a platform with a larger audience. The main goal of a media platform is to build an audience and a brand, which you can profit from and get your content in front of thousands of readers. And if you're more a consumer-oriented biotech, you can try getting on Techcrunch or Forbes, as Emily Leproust from Twist does regularly.
Here are examples of contributors post:
Poland's emerging biotech sector: the time is right for startups!
P.S. If you are interested in republishing here, feel free to reach out to me philip-at-www.labiotech.eu 😉
3. Convince press to cover your story
Getting journalists to write about your venture can obviously bring good exposure and traction. If you haven't raised a proper round of funding, I would recommend you to bootstrap your PR. Create a list of journalists you like to read, find their email, send a personal message on why you like what they cover and ask if they could be interested in your story. Don't try to oversell, it just doesn't work. To go further: here's a good post from a journalist of VentureBeat on how to pitch to journalists.
If you have more money, you can work with a press relation agency, who will support you in writing your press release, finding the right message and getting it in front of the right journalists.
4. Pitch on stage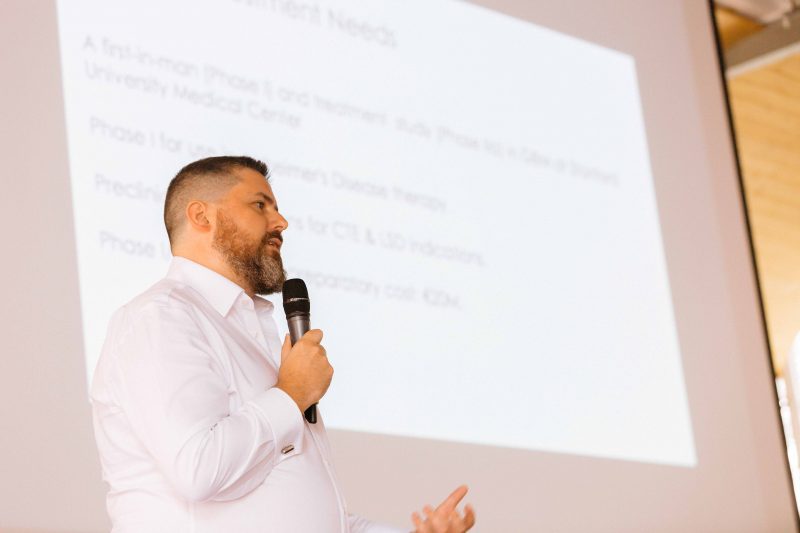 More and more biotech events, such as BIO-Europe, BioTrinity, BioEquity and of course Refresh, give you the opportunity to be on stage and get your story in front of their attendees (and online). Profit from it, apply everywhere you can and rock the stage.
The downside is that it takes quite a lot of time to travel all around and pitch, so I would recommend to select the 5 best pitch opportunities, try to get as many of them as you can and forget about the rest.
5. Make the best use of social media, especially Linkedin and Twitter
Linkedin is an amazing tool for an industry such as biotech. You can have access to all the professionals in biotech really rapidly and easily. So polish the profile of your company, your own profile, be active, add interesting people, reach out to them, like and share content, be active in groups, etc.
The counterintuitive thing about Linkedin is that it doesn't pay off immediately and it's hard to track all the benefits. Do it for several months and you'll be able to sense it. I now have over 6000 contacts and most of my shares get over 100 likes and reach 10 000 impressions, pretty cool to get your message out (for free).
Twitter has over 300 million users, including most of the biotech community, you can profit from it. Two of the best ways to use it is to push your own content, for example from your blog, press or republishing, but also to interact with potential partners, investors and talents. One trick is to build your followers base; Crowdfire or a similar tool will help you a lot and is cheap and fast.
6. Network a lot, online and offline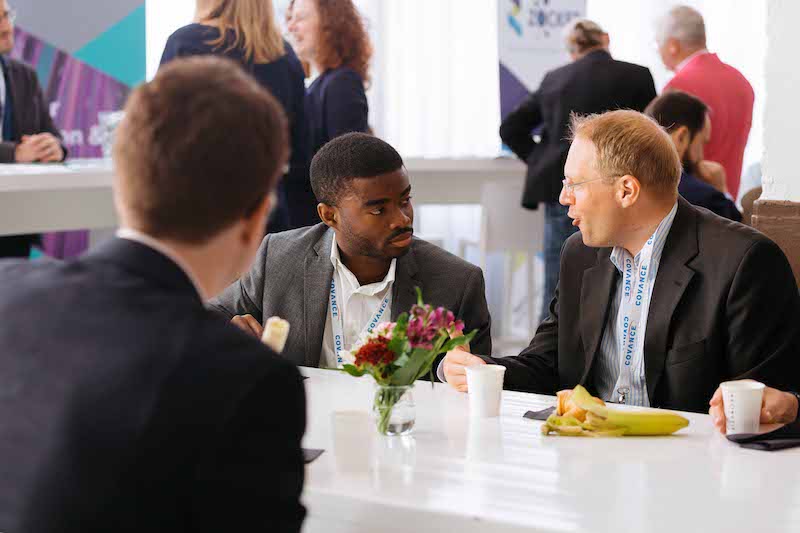 Last but not least: network, network, and network. Networking is very powerful, especially in a niche industry like biotech where everyone knows each other. You have to take the time to create new connections at events and also to give back and share your experience with people asking for help, they'll remember it when you need help.
One trick: in 2017, you can network very well without leaving your desk. Find the Linkedin profile of the person you would love to talk to and convince them to join for a 30 minutes chat with you on Skype. As you can both see each other, it creates a similar bond as meeting real life but you save the time of traveling for an hour-long meeting face to face.
Now you know why you should get traction for your biotech startup and how to start doing it. But keep in mind that traction is durable only if your science and product is amazing too. So you should find the right balance between generating traction and getting things done!
---
This post follows a mentor presentation I gave to RebelBio startups back in May 2017. The feedback was great and it seemed actionable to them, so I thought I would share it also with you too. Please let me know what you think below or per email.