The key for a European biotech is to find the money where it is. And that's not in Europe for the moment.
Going public is obviously a necessary evil for any biotech company looking to become a self-standing entity taking its drugs to market. Doing so provides the funding, the public forum, and the governance to make it to the bigger stage. If you compare the totality of the market cap of all the biotech companies that have gone public on European exchanges to the ones that have gone public in the US, it is a dramatically sad contrast.
Having been a VC investing in European biotech for close to 25 years, my clear bias is that in order to compete with US biotech and thrive in the global arena, European biotech must find the money where it truly is, and that is in the hands of investors that invest primarily on the Nasdaq.
How did we get here? Fueled by ambition, the 90s saw the creation of the EASDAQ, Europe's 'answer' to the Nasdaq and a way, in theory, to allow our technology companies to play on the world stage. To me, this was a romantic idea and also a political idea that was not driven by any strong economic rationale at the time.
Soon to follow after the EASDAQ began were a plethora of local markets: Nouveau Marché in France, the Neuer Markt in Germany, the Nuovo Mercato in Milan, and the Alternative Investment Market in the UK, to name a few.
In fact, every country wanted its new market to list technology companies and be able to fund startups that could become local heroes. This was a naive idea, even though it started off quite positively.
One of our Italian portfolio companies, Novus Pharma, created as a pharma spin-off at the end of the 90s, went public on Nuovo Mercato in Milan in 2000. This was a resounding success. We raised €180M, which even by today's standards is a fantastic IPO. This was the epitome of what was becoming possible, and I remember thinking, 'We can do it guys. We have this European company, with great European assets and a top European team, and we're going to make it on the world biotech scene.'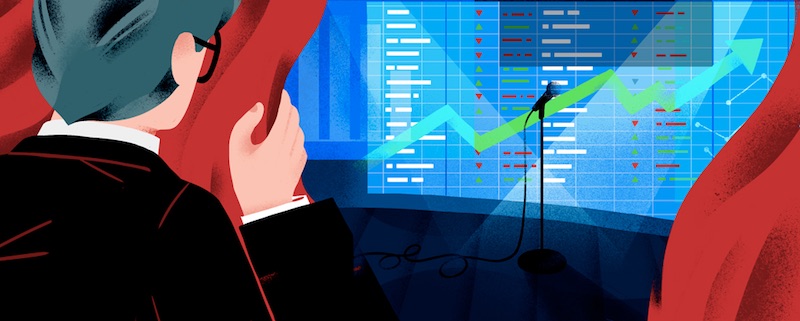 We went public on the 20th of November 2000. By the end of that month, the internet bubble exploded and there was blood all over the walls. Novus Pharma's stock price vaporized in a matter of days. Crises do happen, even on the Nasdaq. But the issue with European markets then, and still today, is that their difference in critical mass compared to the Nasdaq make it difficult to sustain economic downturns.
In the case of Novus Pharma, the nail in the coffin happened not too long after: Nuovo Mercato actually shut down. Imagine that for a moment. The market on which you are listed essentially goes bankrupt.
For Novus Pharma, this was fortunately not the end as the company had plenty of cash and managed to merge with a Nasdaq-listed company. The company ultimately brought its product to market and generated a great return for all the investors involved. It found a way.
The Nuovo Mercato was actually not the only one to go under: the Neuer Markt in Germany was also shut down in 2002 after a roller coaster ride.  
I guess that what doesn't kill you makes you stronger? It is fair to say that the various European markets have actually done reasonably well since the early 2000s, all things considered. In particular, the Euronext platform has taken dozens of biotech companies public on its Paris, Amsterdam and Brussels exchanges.
When the Nasdaq was closed to biotech companies in 2009 (right after the Lehman debacle), we took Belgian biotech company Movetis public on the Brussels Euronext raising €100M, and our US colleagues were utterly jealous.
But looking back at all the facts, my personal view is that if you want to build a €10B plus company that is in competition with any of the medium-to-large caps in the US, you need to find the money where it is. Today, it happens to be with investors that primarily invest on the Nasdaq. And most of them cannot or will not invest in biotech that is solely listed in Europe.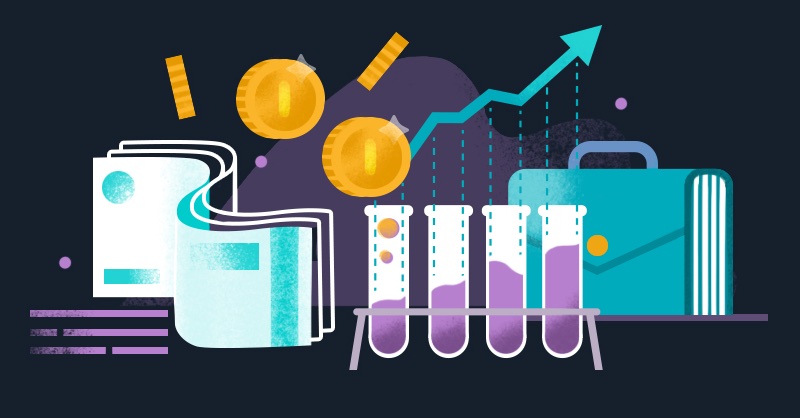 What is most lacking in Europe is critical mass. The Nasdaq in comparison has hundreds of biotech companies, and thousands of experienced investors from all over the world; from the small guys to the big mutual funds such as the T. Rowes and the Wellingtons. They have the depth of funding, and of course all the other constituents of the ecosystem such as the bankers, analysts, and consultants that allow a company to be publicly listed in a fashion that creates the framework for sustained momentum and hockey-stick growth.
We simply do not have that in Europe. And that makes for markets which lack depth overall, and therefore liquidity. It may only be a question of time. But entrepreneurs and VCs do not have the luxury of time in an increasingly competitive biotech world that requires access to ever more funding.
What I'm trying to say is that if you have an innovative company in Milan, Basel, Copenhagen or Paris, just think of it as if it were in Boston. It does not mean you have to go public on the Nasdaq, but you do have to build it as if you were. There are clear examples of companies that made it with European listings, the most emblematic of which remains our portfolio company Actelion, which managed to become the biotech company with Europe's largest market cap from its relatively small IPO on the SWX New Market in 2000 to the $30B (€26.8B) acquisition by J&J in 2017. There is no cookie-cutter recipe, but finding ways to access the deep pockets of biotech investors, wherever they are, should be the only rule.
If your science, your products, your management, and your investors are on a par with the best Boston-based company, then there should be no reason not to be able to access the same money. Look at Ascendis, Galapagos, Genmab, Argenx, and a growing number of multi-billion euro market cap European biotechs. They also found their own way to crack the code.
Projecting ourselves forward, I would actually argue that European companies may have more choices than their US peers at times. If the going ever gets really tough on the Nasdaq, European biotechs could still explore a European listing. This would not be ideal, but at least would be an option.
And in a future that may not be too far away, they might have the same opportunity to tap the other markets that are up and coming, the first of which is the Hong Kong Stock Exchange. Right now, it is only accessible to China-focused ventures, but tomorrow it may well allow European biotech companies with a global outlook to tempt the South China sea waters.