Welcome to Norwich, UK, where Colorifix converts agricultural waste products into dyes using microbes, reducing the water and energy required to produce the dyes.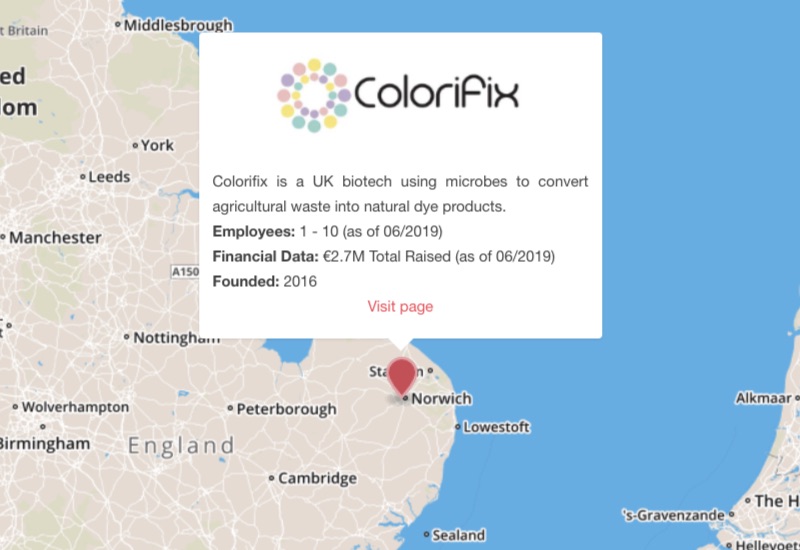 Mission: To make textile dyes more sustainable by replacing chemical methods with microbial fermentation. 
Dyes are an essential part of the textile and fashion industries. The majority of dyes today are made out of fossil fuel chemicals. The production process for the dyes is costly in terms of energy and water required. It also produces toxic waste, causing an environmental hazard.
Colorifix aims to cut the toxic chemicals and resource-intensive requirements of the dyeing industry by using microbes such as Cyanobacterium. The company is developing ways to engineer the microbes to produce dyes from waste products from the agricultural industry such as sugar molasses.
Although Colorifix isn't the first to produce dyes from microbes, the company has developed a way to make the production process more efficient than other companies developing similar technology. While normal methods require water and chemicals to isolate dyes from the microbes and to dye the textiles, Colorifix puts the microbes into the textile directly, where they dye the material without needing any isolation steps. 
"What we're doing is not just providing a new pigment. We're providing a new way of getting the pigment into the fiber," Orr Yarkoni, Colorifix's CEO, told me.
Founded in 2016, Colorifix raised €2.6M in a Series A round in December to fund the expansion of its Norwich facility and pilot projects. The company is now working to provide a wide range of color options, and expects to have its first product commercialized by the end of this year.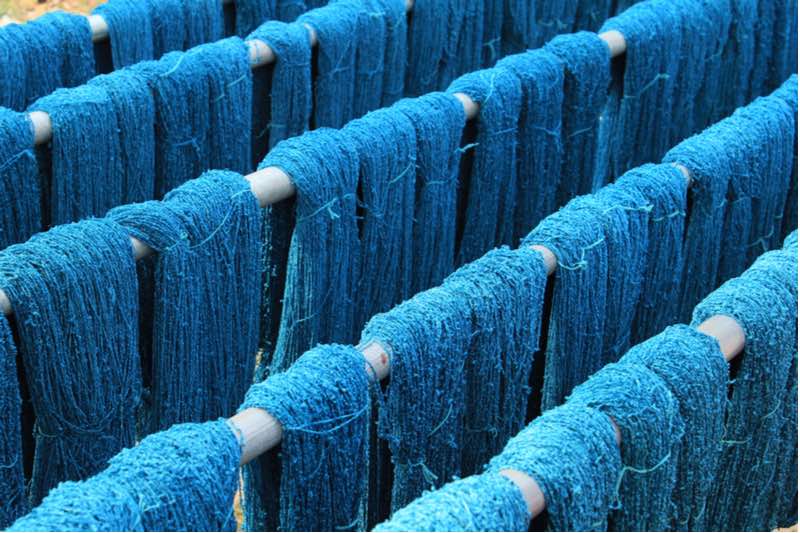 What we think:
Currently, the dyeing industry releases toxic chemicals into the environment including sulfuric acid and carcinogenic chromium. Even when making dyes from microbes, the amount of water and energy needed is enormous. Colorifix's technology could simplify the dyeing process, cutting pollution, energy consumption and water use. 
There are several companies developing sustainable textiles and colorants made from microbes. The French biotech PILI is one startup creating dyes from plant sugars. The German-Israeli biotech Algalife is developing ways to produce clothes and dyes using algae. According to Yarkoni, Colorifix is the only company that has managed to cut down the steps required to complete the dyeing process, and therefore save costs.
Colorifix is one of many companies aiming to reduce the waste produced by modern society in a bio-based approach. However, there are lots of obstacles to overcome before these companies become established in European industry.
---
Images from Shutterstock