With more than 200 types of cancer, the possibility of developing a Universal Cure is in reality, a myth. However, the fight against the World's Deadliest Cancers is far from being lost…and there lies hope in the Biotech Industry.

Simply by having a quick look through our articles, we can easily confirm that cancer is one of the World's main concerns in terms of health. You can read our reviews on how Biotech differs in its approach to tackling these cancers compared to chemotherapy, and how CAR-T is the Immuno-Oncology Revolution.
Deals, partnerships, fundraising, successful (or not-so-successful) clinical trials with cancer as the common denominator invade our summary almost every week.
So what are some of the deadliest, and who in Biotech is working against them?
---
1. Non-Small Cell Lung Cancer (NSCLC)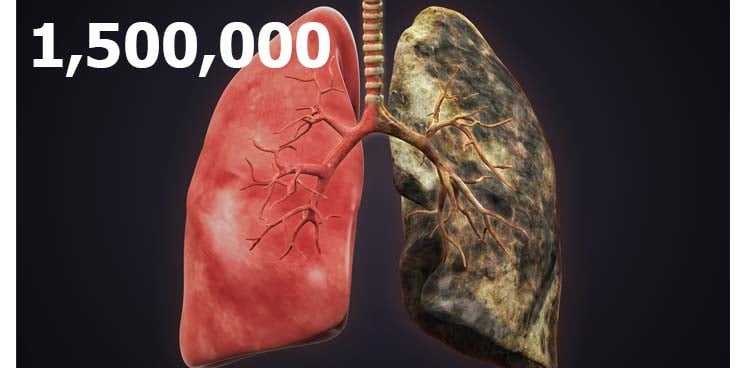 Adaptimmune (UK) is in the early stages of the process, developing immunotherapy products based on T-cell receptors and launched last November a phase I/II safety and tolerability study. OSE Pharma (France) is another, starting its Phase III with its potential blockbuster (Tedopi) has also shown to help NSCLC patients with brain metastases. Then there is Abcam (UK) with their proprietary tool Rabbit antibodies ('RabMabs'), and of course Immunocore (also UK) with their TCR ('ImmTac') technology (which GSK is also partnered on).
You also have Big Shots, like Bristol-Myers Squibb, with a PD-1 immune checkpoint inhibitor 'Nivolumab' (granted EU market authorization last July), followed closely by MSD's Keytruda. Roche (Switzerland) also has Atezolizumab, which inhibits the checkpoint PD-L1 and unlike its competitors, is undergoing phase II clinical trial.
---
2. Hepatocellular Carcinoma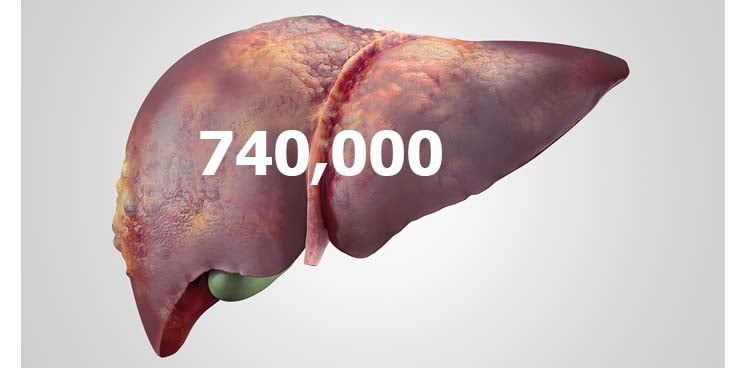 Transgene (France) stocks jumped 50% this month after announcing a phase III for its oncolytic viral therapy, Pexa-Vec, for Advanced HCC. Then there is German Bayer's partnership with an Amgen-subsidiary, Onyx Pharma (US) which produce the kinase inhibitor Nexavar for primary liver cancer.
HCC is globally the sixth most frequent cancer, but the 2nd leading cause of cancer death. Although there are some chemotherapy drugs such as Cisplatin, it is still a relatively blank sheet for the biotech industry…
---
3. Colorectal Cancer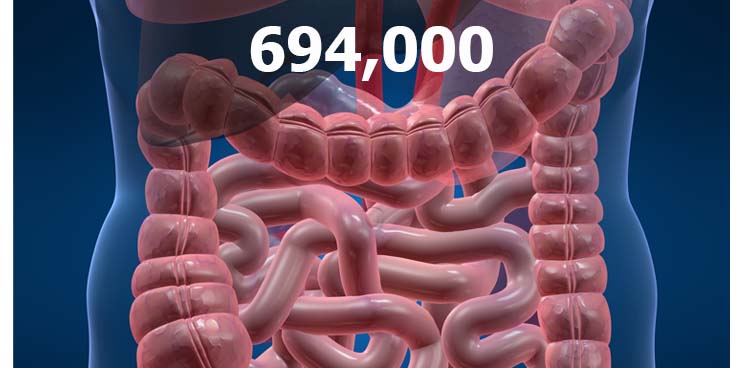 As of 2012, Bowel cancer is the second most common cause of cancer in women (9.2% of diagnoses) and the third most common in men (10.0%).
Nanobiotix (France) is focused mainly on prostate cancer, however the NBTXR3 candidate is also being run in a phase I/II trial for colorectal cancer. Cetuximab (Erbitux) is an epidermal growth factor receptor (EGFR) inhibitor used for the treatment of metastatic colorectal cancer, and the commercial rights are distributed among Merck, Bristol-Myers Squibb and Eli Lilly.
Phase I clinical trials of enadenotucirev from PsiOxus (UK) have shown that selective infection of tumour cells by the drug leads to the infiltration of immune cells (T-cells) into colorectal tumors.
---
4. Breast cancer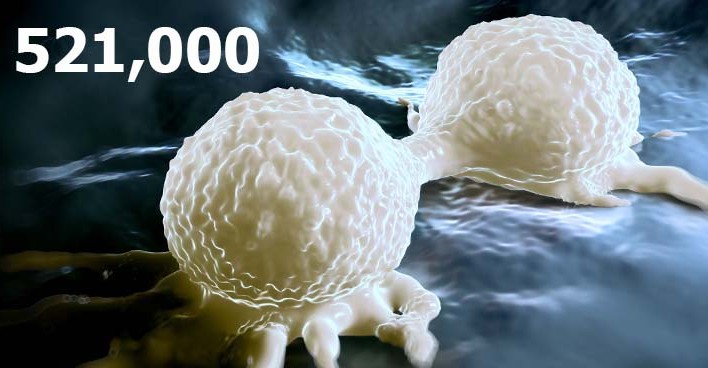 Breast cancer also affects men, although in a smaller proportion. As others of the most common cancers, breast cancer has high cure rates when detected early, which is underlined the importance of screening tests such as mammography screening.
Roche's (Switzerland) blockbuster Herceptin (Trastuzumab) is one of the top treatments own by Genentech – a monoclonal antibody with a great efficiency; partly thank to the use of a biomarker (HER2) to better segment the population of breast cancer patients.
Myelo Therapeutics (Germany) the 3-year-old Berlin biotech launched last month the phase II clinical trial for its main candidate, a small molecule being investigated as a treatment for Chemotherapy-Induced Neutropenia. Even if its trajectory is remarkable, Myelo's plan is far from being a complete success and Novartis, Amgen and Cinfa (Germany) already have their own blockbusters targeting the same disorder.
---
5. Pancreatic Cancer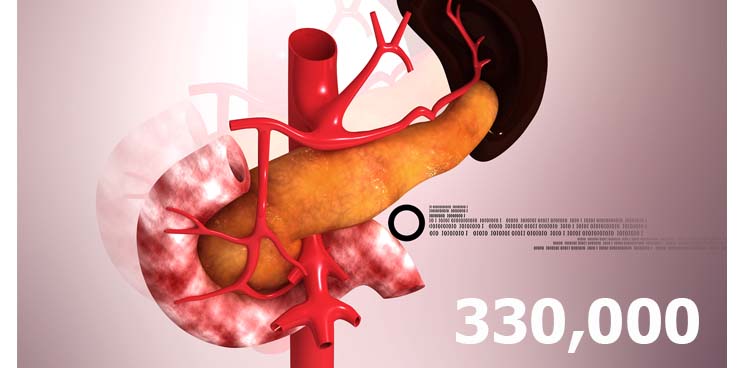 Erytech (France) is using blood cells to carry its FDA approved ERY-ASP drug. Then Targovax (Norway) has a pancreatic drug (TG01), which is currently undergoing Phase II.
Then Threshold Pharmaceuticals (US) partnered with Merck (Germany) on a phase III hypoxia-mediated drug (Evofosfamide) which has been evaluated for first-line treatment of advanced pancreatic adenocarcinoma. Unfortunately though, it failed in its primary endpoint, and lost its partnership with Merck.
---
6. Prostate Cancer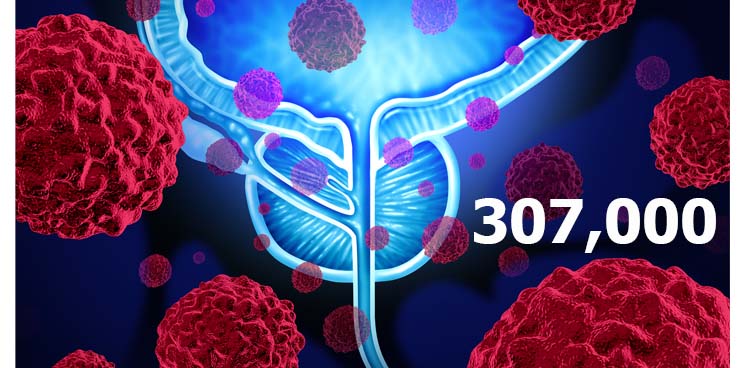 TROD Medical (Belgium) is a MedTech company developing medical tools for focal ablation, and last week announced that it has received CE Mark Approval for its Encage device. Then you have the phase I/II 'Nano-Xray' tech company NanoBiotix (France), to enhance radiotherapies against the prostate cancer cells.
CureVac (Germany), the mRNA specialist also published promising phase IIa results for its CV9103 immunotherapy in July. Then there is a phase I bi-specific anti-PSMA/anti-CD3 antibody against metastatic castration-resistant prostate cancer by MorphoSys (Germany), being held in the US/Australia.
---
7. Leukemia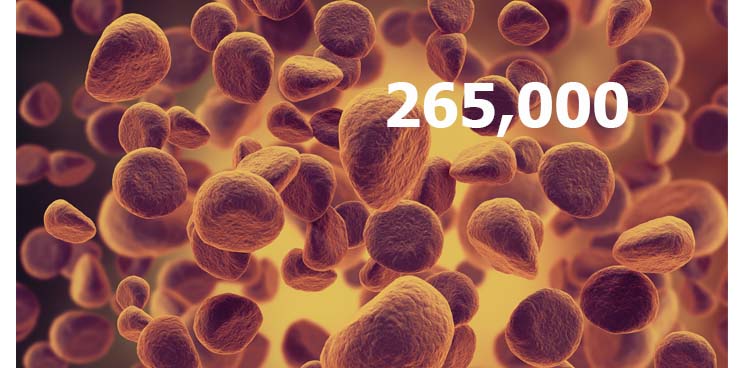 There are 4 main sub-types of Leukemia (CML, ALL, AML, CLL), and the list of those working on them is extensive. Therefore here are just a few we've come across recently:
An obvious one to mention is Cellectis (France) which is working on the world first Universal CAR-T treatment (UCART19) used to cure a baby in the UK very recently. Then you have Erytech (France) again, also using ERY-ASP to starve cancer cells in ALL.
Genmab (Denmark) co-developed an antibody (Arzerra) with Novartis to fight relapsed CLL. Then you have Amgen's Blincyto, a bispecific mAb to fight a rare type of ALL, granted FDA Orphan Drug Designation and MOR208 by MorphoSys (Germany) for several types. There are also some smaller players, such as Saerum (UK) fighting ALL, Hybrigenics (France) combining a pipeline of AML drugs, including a Vitamin D inhibitor, and Kiadis Pharma (Netherlands) which has a candidate in phase II trials for AML and ALL.
---
8. Non-Hodgkin's Lymphoma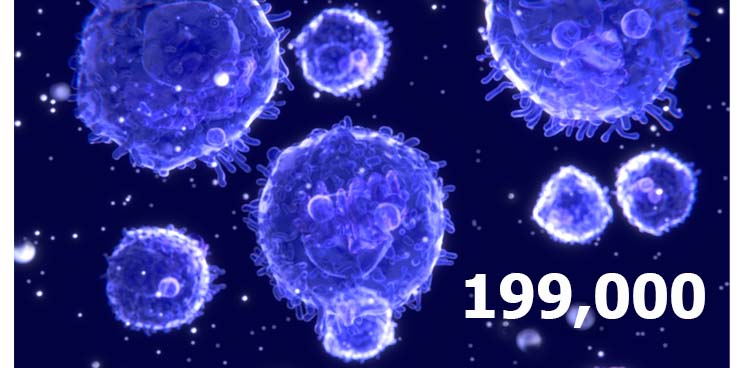 Teva (Israel) has a rapid liquid infusion drug for indolent B-cell NHL, as well as chronic lymphocytic leukemia (CLL). Onxeo (France) is an orphan-drug specialist who has a phase I clinical trial for Belinostat, originally developed by TopoTarget (Denmark). Belinostat combined with chemo for relapses in non-Hodgkin Lymphomas, which has shown an 89% response rate.
Mantle cell lymphoma (MCL) is one of the rarest of the NHLs. Janssen's (Belgium) Imbruvica is a kinase inhibitor approved for MCL, as well as a type of Leukemia. Another such BTK Inhibitor comes from Acerta Pharma (Netherlands), with many indications including leukemias and NSCLC.
Acerta is really worth mentioning though after they scored the Biggest Biotech deal of 2015 ($7Bn!) with UK Giant Astra Zeneca.
---
Cancer remains in the Top 3 Major Killer Diseases in the World (according to the WHO). Of course this is not an extensive list of everyone working in Oncology, but just a sample of European biotechs and partnerships giving hope to patients.
So who else in Europe is working on these indications? I'm particularly interested to hear more on research drugs for Liver cancer.

---
Feature Image Credit:  © tashatuvango  (BigStock ID69282754)
Statistics Source: Estimated Worldwide Mortality Rate for Set Cancers in 2012 (Cancer Research UK)