DBV Technologies' candidate could be the first treatment for allergies to cow milk after its Viaskin Milk skin patch achieved positive Phase II results.
DBV Technologies is developing a skin patch, Viaskin, as an immunotherapy for the treatment peanut, egg, and milk allergies. In a Phase II study, Viaskin Milk has desensitized children between the ages of 2 and 11 to cow milk for 12 months. Boosted by these results, the biotech will begin looking at the optimal dosing and patient population for future studies. The company, whose market cap stands at almost €1B, has enjoyed a 6% rise in its stock price following the news.
Cow milk protein allergy affects 2-3% of the general population and is the most common allergy in young children. Although the condition tends to disappear around the age of 16, it causes unpleasant symptoms like diarrhea, vomiting, skin rashes, and anaphylaxis, and is associated with an increased risk of food allergies and asthma. At the moment, children must avoid cow milk to escape problems.
DBV's Viaskin technology targets epidermal dendritic cells that transport antigens to the lymph nodes to stimulate the immune system without the antigen entering the blood. This should also activate regulatory T cells that dampen the overreaction to the harmless antigen. Finally, the patch provides sustained tolerance as the patch exposes the skin to the allergen over a sustained period.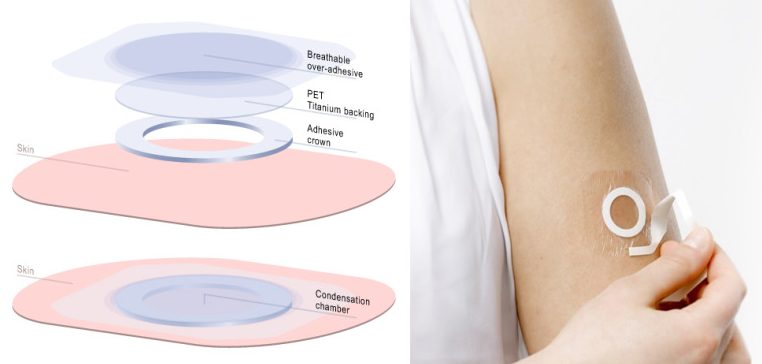 The results of the study identified that a dose of 300µg daily for 12 months was enough to statistically significantly desensitize children to cow milk. Viaskin Milk was also well-tolerated in patients, with reported adverse events mostly mild or moderate and a discontinuation rate of just 1.5% due to these problems.
This is a much-needed boost for DBV following the Phase III failure of its Viaskin patch for peanut allergies. After 12 months, 35% of children in the study improved using DBV's patch while almost 14% responded to a placebo. Despite this, the biotech will continue pursuing the candidate. Another company, Circassia, had the same problem and ditched their entire allergy immunotherapy pipeline after two unsuccessful Phase III trials. In contrast, US biotech, Aimmune, has succeeded in Phase III, with its peanut allergy treatment comfortably beating a placebo. Another approach would be to drink cow-free milk, which Perfect Day has managed to do.
Along with pain relief, allergy treatments is another field that is struggling with the placebo effect. DBV has managed to overcome it this time and let's hope it can do the same as it takes its next step towards the market with a Phase III trial.
---
Images – Sara Winter / shutterstock.com; DBV Technologies