Over the last two weeks, several biotech companies in Europe have decided to postpone IPOs on the stock markets — is this a sign that biotech stocks are underperforming?  
Since the end of October, several European biotech companies have delayed their IPOs — including Abacus Medicine on the Frankfurt stock exchange, Themis Bioscience on the Euronext Amsterdam and Nicox on the US Nasdaq — citing "adverse" and "volatile" market conditions.
After a low point in 2016, biotech stocks have overall been performing well in the past few years. Does this wave of delayed IPOs mean this positive trend is reversing?
"In the short term the answer is yes, in the long-term the answer is no," Mark Wegter, Managing Partner at the life science investor firm LSP, told me. "If you look at how the sector has done over the year, until summer it's done very well. As of October it has been terrible, but that's the case for the entire equity world."
Public markets in all sectors have been down since October, mostly as a consequence of changes in the US trade policy according to Wall Street traders. Companies that were trading up 70% in the summer are now down to 1-4%. As a result, investors are becoming cautious.
"Due to the recent market turmoil, investor sentiment has deteriorated and as a result investors focus on their existing investments rather than on new offerings," said Sebastian Grabert, Representative of Euronext in Germany. "However, we are confident that – assuming markets get back into shallow waters – good assets with reasonable valuations have a good chance to enter successfully the public equity market."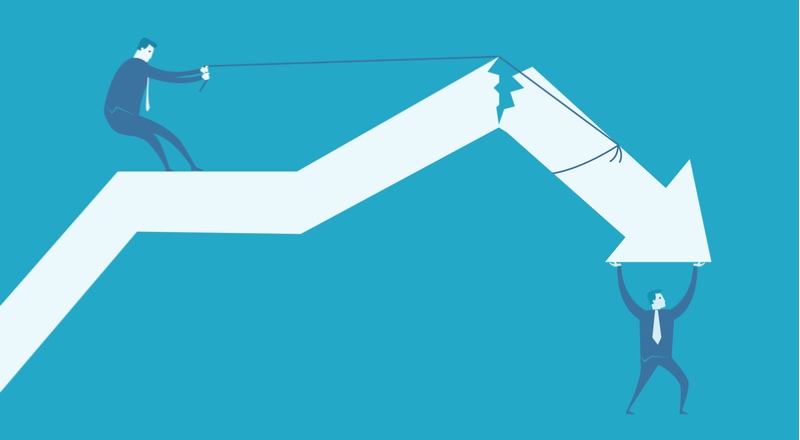 Not all biotech companies are suffering equally. Despite the challenging market conditions, Orchard Therapeutics managed to IPO on the US Nasdaq earlier this month. The gene therapy firm started trading with a market cap of over €1B, becoming one of just a few European biotechs to hit the billion-euro mark.
"Investors are currently still interested in new issuances, but are more selective in IPOs they prioritize, showing strong appetite for large or high-growth companies in well-known sectors, but show more discipline on smaller or less known stories," said Nicholas Hanser, Director of Equity Capital Markets at Bryan Garnier investment bank in Munich.
"I don't think this should be interpreted as a sign that the IPO window is closing," a European life science investor, who wished to remain anonymous, told me. "European companies have always found it more difficult to go public and to raise follow-ons than their US counterparts. The high number of successful IPOs may encourage some companies to try and go public which are not yet totally ready to do so."
With the exception of cases like Orchard's, the consensus seems to be that it's wise for most biotech companies to wait before going for an IPO, or even a share offering. Curetis, a German diagnostics firm, raised only 48% of its target in a private placement on the Euronext last week, which was likely affected by the current market conditions.
"I'm not surprised to see some of the IPOs that are planned are being delayed. Usually when the markets crash or go down that severely, the biotech sector goes down fastest," said Wegter. "And the other way around, when they come back typically comes back up faster. I think it will recover the moment that the market stabilizes again and volatility starts to diminish."
When that will happen still seems uncertain. Some investors are expecting a bigger crash to hit stock markets in December, but overall all life science specialists I contacted seemed confident that it's not bad news for biotech — at least not in the long term.  
---
Images via Shutterstock
Explore other topics:
IPO