Breakpoint Therapeutics, a spinoff from the German biotech Evotec, has raised €30M to develop drugs that block DNA repair mechanisms in drug-resistant cancers. 
Breakpoint Therapeutics aims to develop first-in-class drugs that kill cancer cells by sabotaging their DNA repair machinery. Having taken on a number of Evotec's drug development programs, Breakpoint aims to have its first drug ready to enter clinical trials by 2022.
DNA damage repair has become an attractive target for cancer in the last few years. By blocking the process, these drugs selectively kill cancer cells, especially those with mutations in proteins that repair the DNA. This new class of drugs could "make currently untreatable cancers treatable, more specific and more personalized," as Evotec's CEO, Werner Lanthaler, told me.
The €30M funding is provided by Evotec, the UK life sciences investor Medicxi and Taiho Ventures, the investment arm of the Japanese pharma company Taiho Pharmaceutical. According to Lanthaler, Breakpoint Therapeutics got a large funding round thanks to starting out as an internal Evotec project, in which Evotec had already invested a lot.
"More importantly, this comes with highly professional work plans and a team that has gathered a lot of top-class experience on our platforms and this field," Lanthaler said.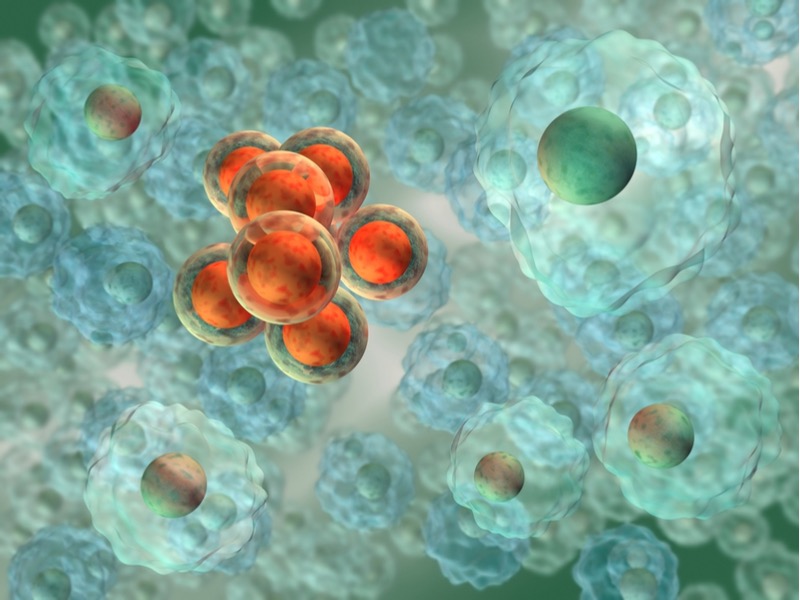 Breakpoint is expected to speed up the development of Evotec's programs thanks to having a dedicated and focused mission, as well as continued access to Evotec's technology. "There is a very solid portfolio of projects that goes into Breakpoint," Lanthaler said to me. "The investors and we want to see the company progressing in a systematic way." 
DNA damage repair drugs have already shown some success in the market so far. For example, the approved drug Lynparza, which blocks the DNA damage repair protein PARP, was recently approved for a number of cancers, and is on the way to becoming a blockbuster drug.
Since DNA damage repair drugs show the best potential in tumors with certain mutations, more genetic screening and patient stratification will also be needed for them to be widely used in the future. For this reason, Evotec is active in developing ways to make this screening process easier, including using artificial intelligence.
---
Images from Shutterstock