For the first time ever an injectable clinical batch has been manufactured with the help of single-use technologies. A great way of fighting unwanted contamination in drug development!
Have you ever opened a petri-dish and found an unknown growth on your medium? The same medium you had carefully prepared by meticulously spreading the sample over the plate with a sterilized wire loop and then incubated overnight? You even wiped the bench with 70% ethanol? And still you have that ugly, unwanted growth where your beautiful colony should have been?
Believe me, it has happened to the best of us. No matter how hard one tries, contamination is extremely hard to keep out of the lab. Those microorganisms have their own way of riding the air, clinging to surfaces and creeping in through nooks and crannies. It is no wonder, therefore, that the scientific community is fighting an ongoing battle against unwanted contaminants.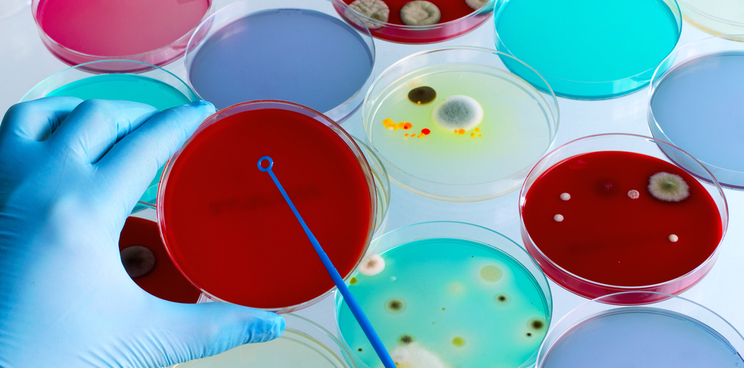 The increasingly complex nature of pharmaceutical therapies, driven by the continuous discovery of novel biological delivery mechanisms, has made sterility crucial in the development and manufacturing of drug products. As a result, many pharmaceutical businesses have started making asepsis, the eradication of viruses, bacteria and other microorganisms, their top priority.
Preventing Contamination
In January 2017, one such company, Disposable Lab (Martillac, France), was acquired by Amatsigroup, an international contract development and manufacturing organization (CDMO). This company has made the sterile production of pharmaceuticals its main objective. It uses so-called single-use systems, which produce small batches of drugs by using only disposable technologies throughout the entire manufacturing process.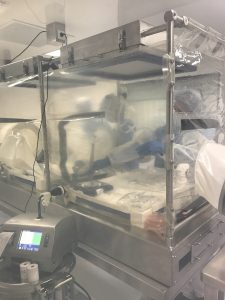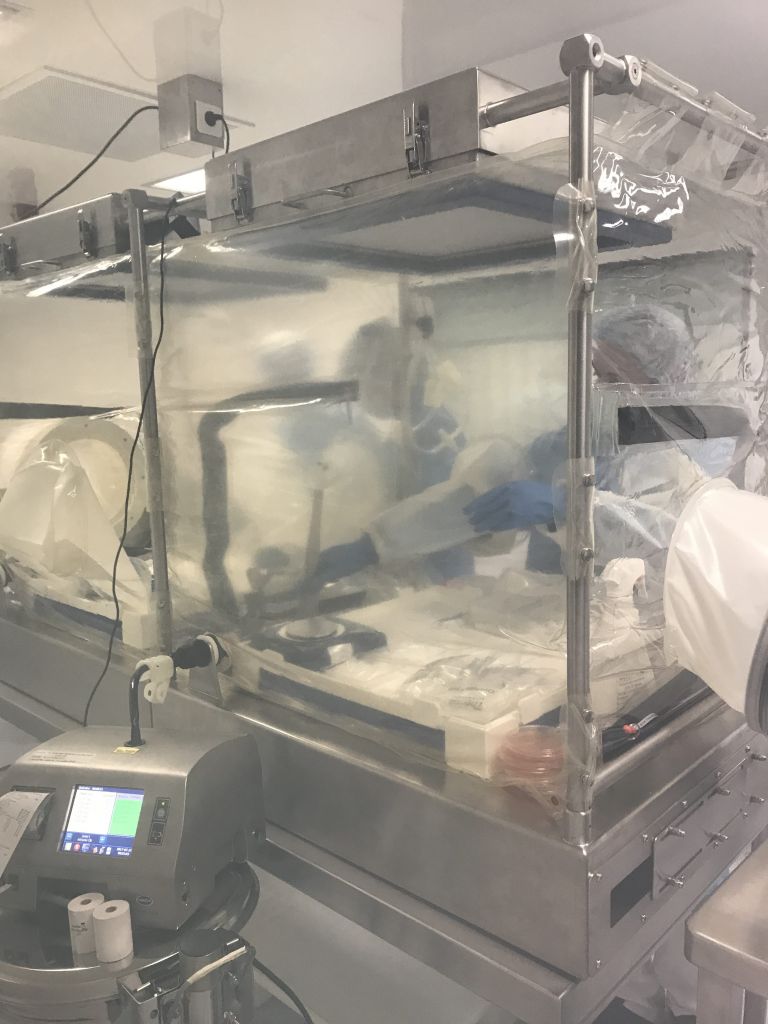 Discarded after use, single-use systems have several advantages: The risk of cross contamination is significantly reduced, which consequently protects the manufactured product, Also, the cleaning and validation of these technologies are cheaper and less time consuming, resulting in increased flexibility and reduced production time. Single-use technologies further simplify the scale-up: After successful clinical trials, the same technology used for the production of clinical batches, can be used for the commercial production of the same drug.
What's a Single-Use Isolator?
The production area at the Disposable Lab facility is designed in a modular pattern: A single-use isolator and the different components that play a part in drug production, are assembled in dedicated manufacturing locations. All parts of the production line are made of disposable materials and will be discarded after use. 
An isolator is a decontaminated unit, which forms an aseptic barrier between a sterile work process and the external laboratory. In the pharmaceutical industry, isolators are used to inject fillings into a drug. With the help of installed gloves or even robotic arms, drug ingredients can be handled in a sterile manner.
But why is sterility so important? Parenteral therapies, so for example injectable drugs, are highly prone to infection. Their contamination can have disastrous effects on patients, such as permanent disability or even death.
Fighting Acute Ischemic Stroke
In May 2017, Disposable Lab performed its first Media Fill Trial (MFT) for Acticor Biotech, a biopharmaceutical company working on the treatment of acute ischemic stroke (AIS). An MFT can be seen as the first step of drug production using single-use technologies. Here, a sterile microbial growth medium is used instead of a drug to test the performance of the aseptic production line and the manufacturing procedure. Its goal is to determine whether the single-use technologies can prevent contamination during drug production.

Following the positive outcome of the MFT, Amatsigroup through Disposable Lab has now succeeded in producing the world's first batch of injectable drugs manufactured by single-use technologies. The treatment in question is Acticor's drug ACT017 against acute ischemic stroke.
In AIS the occurrence of a thrombus or embolism in the cerebral artery, results in a sudden loss of blood in one part of the brain, leading to impaired neurological function in the affected area.  With its ACT017 drug, Acticor is hoping to prevent thrombus formation without disrupting natural hemostasis. ACT017 is a humanized antibody fragment which inhibits the platelet glycoprotein VI that plays a role in thrombus growth. Phase I clinical trials are set to start in October 2017.


"We are very happy to have experienced the successful media fill trial and the production of our first Good Manufacturing Practice batches at Amatsigroup's Martillac site," says Gilles Avenard, CEO of Acticor Biotech. "The technology is extremely promising for small batches, as it can be translated very easily according to the single-use laboratory paradigm."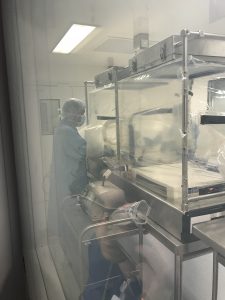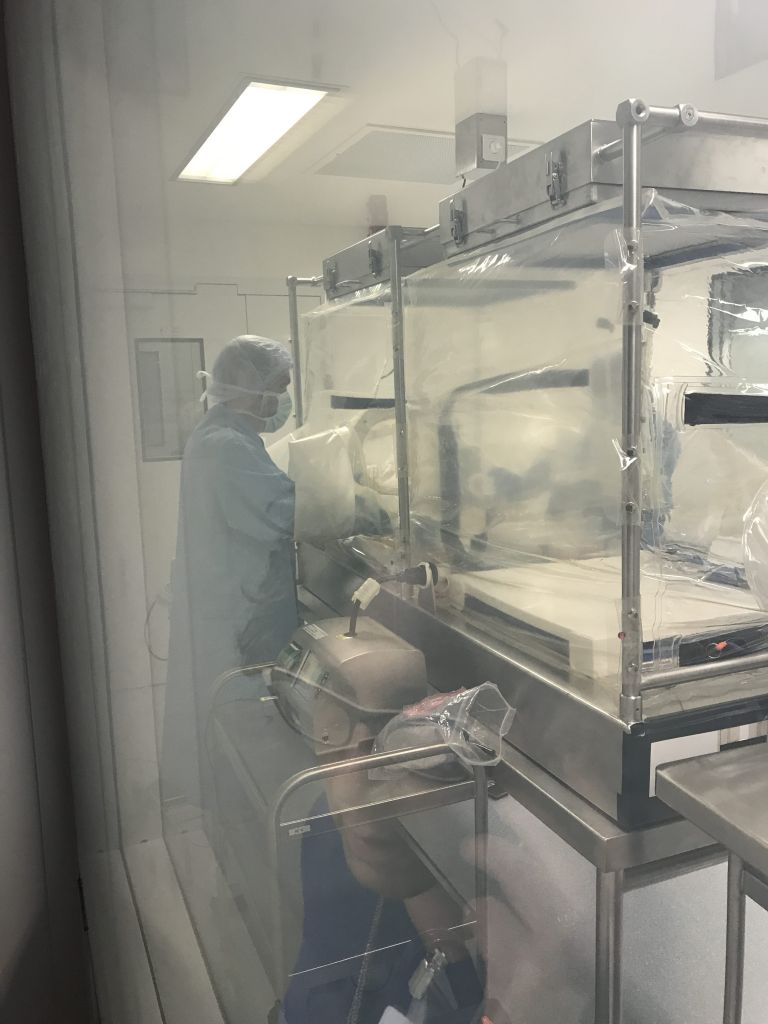 Future Successes
Should Acticor's clinical trials succeed, Amatsigroup will have played a major role in the production of the very first injectable drugs manufactured by a single-use technologies production line.
Currently, the production site at Martillac is being accredited for the production of clinical batches that include biosafety level 2 (BSL-2) organisms. In future, Amatsigroup is looking to invest in the production and handling of organisms that require BSL-3 environments, such as the tuberculosis bacterium, Myobacterium tuberculosis or the yellow fever virus.
Are you interested in learning more about the world's first production of clinical batches by a single-use isolator? Click here!
---
Images via science photo, angellodeco, KuLouKu/Shutterstock and Amatsigroup