An immunotherapy designed by the Belgian biotech Imcyse to prevent type 1 diabetes has shown signs of clinical benefits and no major safety issues in a phase I trial.
The phase I trial recruited 41 patients newly diagnosed with type 1 diabetes. Imcyse injected the patients with different doses of its treatment and monitored the safety of the patients for up to six months. The trial revealed no major health problems from the treatment, meeting its primary endpoint. In addition, the drug showed signs of clinical benefits such as lowering the number of autoimmune cells in the patients' blood.
"We all feel very excited," Pierre Vandepapelière, CMO of Imcyse, told me. "The study was designed to yield much more than safety results and we now have a clear demonstration of the potential of the Imcyse technology for the treatment of type 1 diabetes at its onset."
Type 1 diabetes is an autoimmune condition caused by immune T cells going rogue and progressively killing insulin-producing cells in the pancreas. To solve this problem, Imcyse is developing peptides that prime cells called cytolytic T cells to watch out for and kill the autoimmune cells without harming other parts of the immune system. Recently diagnosed patients are the ones most likely to benefit, since they still have insulin-producing cells left to save.
"Imcyse's technology is unique in that it allows specific and sustained destruction of the immune cells that are causing the disease," Vandepapelière told me.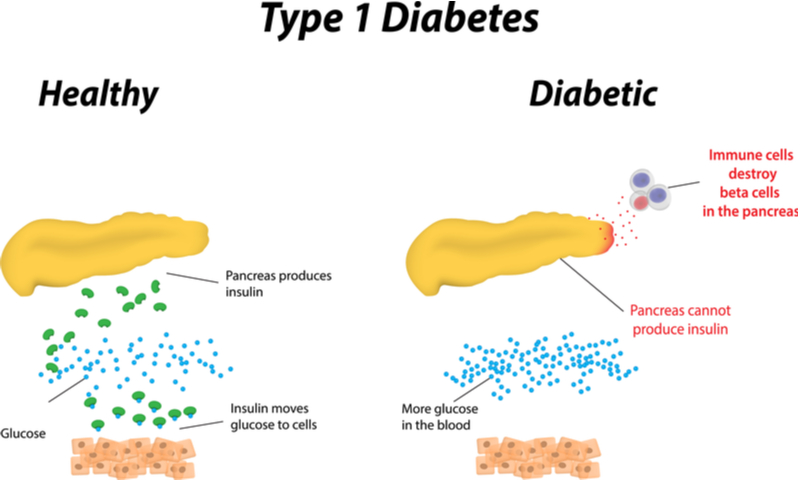 The trial was too small to know for sure how effective the drug was. However, Imcyse analyzed the patients' blood samples and found that the drug had increased the number of cytolytic T cells. Furthermore, the company discovered potential biomarkers that it could use to monitor patients in subsequent trials. "The path towards a cure for type 1 diabetes patients is still long but we think that our results open a new promising avenue," Vandepapelière said.
Buoyed by the results, Imcyse is now preparing to move the treatment to phase II, with a trial planned for early next year.
Imcyse raised €35M in a Series B round earlier this year to fund the development of this drug in type 1 diabetes, as well as a phase I trial of its drug to treat the neurological autoimmune disease multiple sclerosis next year.
There are lots of efforts ongoing to delay, cure or prevent type 1 diabetes by targeting the immune system. Back in June, a phase II trial run by the US company Provention Bio showed that the company's antibody immunotherapy delayed the emergence of type 1 diabetes by around two years. The French biotech Neovacs is developing a preclinical vaccine that, if approved, could stop the progression of type 1 diabetes in recently diagnosed patients.
That said, many efforts to develop immunotherapies for this disease have failed. For example, a cell immunotherapy for type 1 diabetes developed by the US company Caladrius Biosciences failed to meet its primary endpoint in a phase IIa trial last February. Back in 2011, an antibody immunotherapy developed by GSK and the US company Tolerx failed to treat type 1 diabetes in a phase III trial. This demonstrates that the road to the market for Imcyse is likely going to be long and difficult.
---
Images from Shutterstock