InflaRx has announced that its shares will cost $15 when they're launched for the company's IPO, which could bring in over $100M for the biotech.
InflaRx focuses on developing monoclonal antibodies targeted towards the complement system to treat potentially fatal inflammatory diseases. The company that its share will cost $15 (€13) when the company launches its IPO, which could raise the company in excess of $100M (€86M). The shares will be traded on the NASDAQ and the offering is expected to close on Friday.
InflaRx targets the complement system, which is an important component of the immune system that facilitates the opsonization – marking of a pathogen for ingestion by a phagocyte – and killing of bacteria. In particular, InflaRx targets human complement factor C5a that amplifies the inflammatory response by recruiting cells like neutrophils, eosinophils, monocytes, and T lymphocytes, and linking the innate and adaptive immune responses.
The company's lead candidate, IFX-1, is a monoclonal antibody that blocks C5a. Where other drugs cleave the C5 protein to completely block its activity, IFX-1 specifically targets the C5a, leaving another fragment, C5b-9, intact and free to protect the body from infections. The candidate has been developed to treat hidradenitis suppurativa, a chronic auto-inflammatory disease that causes big, painful bumps in the skin that can scar. InflaRx has already received €47M during a Series D to support the late-stage development of IFX-1.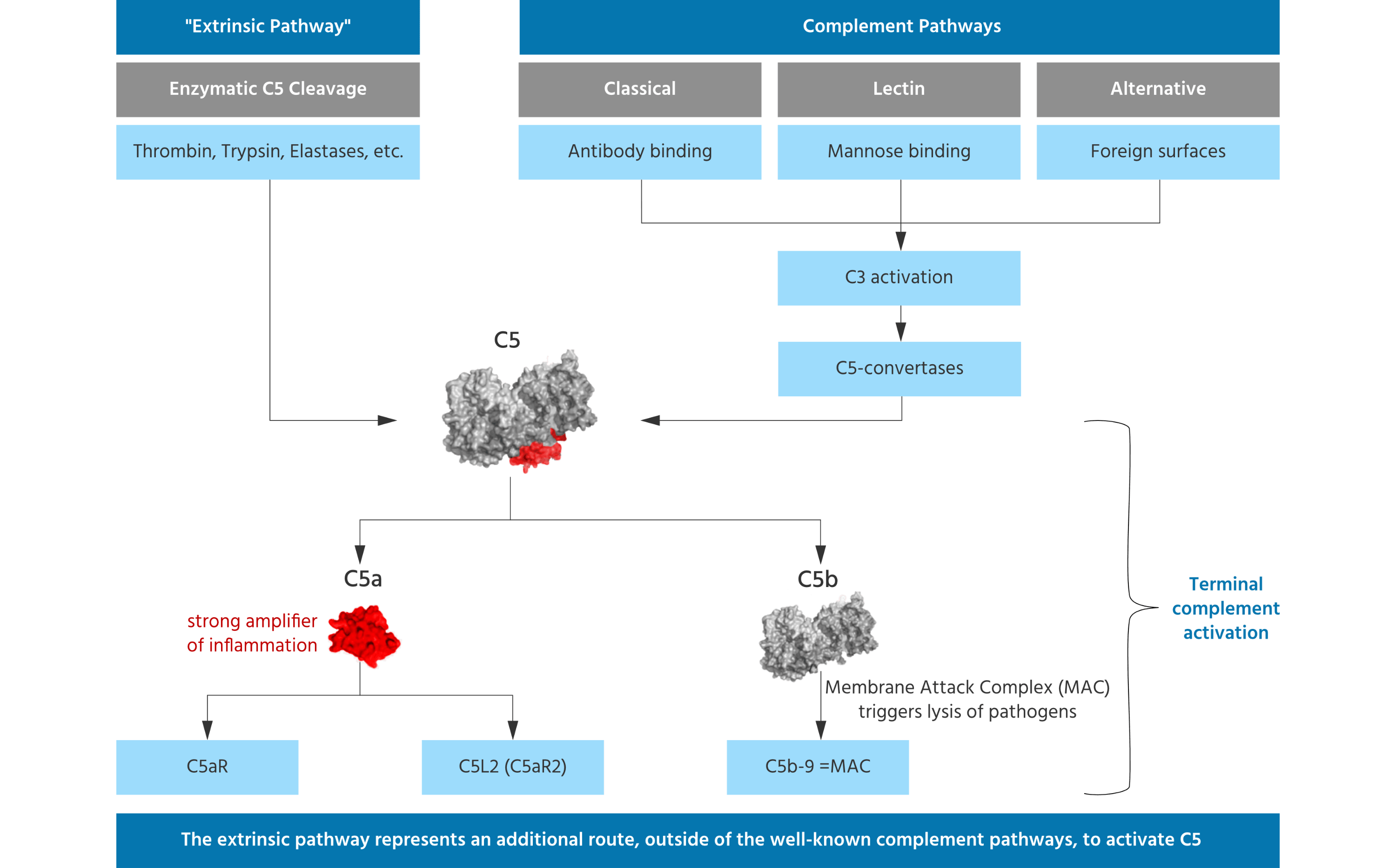 Elsewhere in the anti-inflammatory field, Boehringer Ingelheim's Humira biosimilar, Cyltezo, has been cleared for marketing in Europe to treat pediatric inflammatory diseases, including Crohn's disease, psoriasis, and arthritis. Biotech power-couple, Regeneron and Sanofi, met primary and secondary endpoints with their candidate, Dupilumab, for the treatment of eosinophilic esophagitis.
With the combination of a Series D and now the IPO, InflaRx should have the financial clout to see IFX-1 over the line. This could make it easier to succeed in having the drug approved for other chronic, autoimmune diseases.
---
Images – InflaRx