Innovate UK has awarded a grant to Iontas to develop antibodies that block pain transmission by nerve cells in patients with chronic pain.
Iontas, based in Cambridge, has been awarded a grant of £556K (€633K) from Innovate UK to develop its antibody platform, KnotBody, for therapeutic applications in chronic pain management. Iontas' antibody approach could provide an alternative to opioids, which can have serious side effects such as addiction and requiring increasing drug doses to get the same benefit.
Chronic pain is a major global health problem, affecting over 1.5 billion people worldwide. Even though pain may be one of the biggest market opportunities in drug development, it does not receive the same amount of attention that oncology or diabetes do.
Iontas' KnotBody technology fuses small peptides called knottins, which are found in venom toxins, with the region of an antibody that binds to a specific antigen. Iontas specifically targets  the Nav1.7 sodium channel, which plays a critical role in electrical signalling in nerve cells and is highly expressed in nerve cells that transmit pain. The grant funding will be used to further improve the target specificity and potency of the KnotBody platform.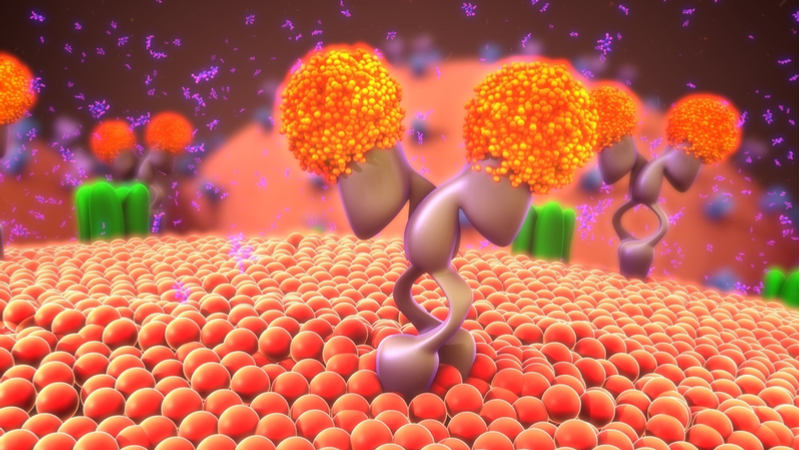 Iontas is not alone in searching for alternatives to opioid pain treatments. Last September, Levicept, another British biotech, started a Phase I study testing a pain treatment that restores normal levels of a protein that is elevated in chronic pain. Paris-based Pharmaleads already has positive Phase I results for a pain-reducing treatment that acts on the same receptors as opioids but is not an opioid itself. The German pharma company Grünenthal is studying how patients respond to pain differently to develop more targeted treatments.
Together, these different approaches could offer more options to patients suffering from chronic pain and overcome the risk of addiction, tolerance and overdose associated with opioids. However, the technologies are in their early stages and have a long way to go before becoming widely available to patients.
---
Images by wavebreakmedia, sciencepics/Shutterstock