Orchard Therapeutics has raised a big round of financing to gene therapy options for many rare diseases for which there are no treatments. 
London-based Orchard Therapeutics has managed to raise £85M (€96M) in Series B, an amount that will certainly give an important boost to its pipeline of gene therapy treatments for rare diseases. The round was co-led by Baillie Gifford and ORI Capital, with the participation of existing investors F-Prime Capital and UCL Technology Fund as well as eight new names including Temasek and Cowen Healthcare.
"The data is so promising," CEO Mark Rothera told me, "that we're looking at the opportunity to treat more diseases, and we need these funds to increase our ability to expand to more indications."
The data he's referring to is from a Phase I/II trial where Orchard tested its gene therapy technology in patients with adenosine deaminase severe combined immunodeficiency (ADA-SCID) — a rare disease that renders the immune system of children unable to fight infections.
"We treated 50 patients with our lentiviral therapy and we followed them so far for up to 5 and a half years," says Rothera. "So far we've seen 100% survival rate and 96% event-free survival."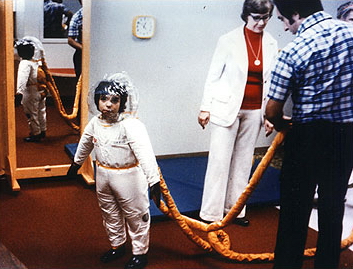 There is already a gene therapy for ADA-SCID on the market, though. GSK's Strimvelis was approved in Europe in May 2016, but not many patients have used it since then. Probably in part because of its €594,000 price tag and the fact that it is only available at the Ospedale San Raffaele in Milan.
"GSK and the pioneering Italian group at San Raffaele did an incredible job in bringing the first gene therapy for ADA-SCID to the world. It's a huge achievement," says Rothera. "We are trying to build on that foundation to bring the world a cryopreserved gene-modified stem cell product, which means that patients can be infused in their home country."
Besides making access to the gene therapy easier, Orchard is also eyeing the US market, where there is still no effective treatment for ADA-SCID available. The company plans to file for approval with the FDA in 2018, meaning the treatment could be on the market as soon as 2019, followed soon after by European approval.
Orchard has a second gene therapy being tested in clinical trials for the treatment of another rare immune disorder, X-linked chronic granulomatous disease (X-CGD). Rothera expects a third gene therapy, for the treatment of the rare neurodegenerative disease mucopolysaccharidosis type IIIA (MPS IIIA), will make it to the clinic in the next 12 months. And he seems very optimistic about the outcomes. 
"There are about 7,000 rare diseases today, but only around 5% have a treatment," he explains. "Many of these are pediatric conditions where patients have short lives with a very compromised quality of life. I have worked for the last almost 20 years in the rare disease arena and launched multiple therapies to help patients, but I've seen nothing like the kind of transformative clinical outcomes that gene therapy offers."
---
Images via ustas7 /Shutterstock; NASA Johnson Space Center / Creative Commons