When the Japanese researcher Shinya Yamanaka managed to reprogram adult cells into an embryonic-like state to yield induced pluripotent stem cells (iPSCs), this was supposed to herald a revolution in regenerative medicine. But 10 years after their discovery, a therapeutic breakthrough is still outstanding.
"The overall stem cell therapy field has failed today to show a very clear cut clinical benefit," told me Georges Rawadi, VP for Business Development at Celyad. "The field now needs some significant success to attract attention."
Even though investors prefer placing their bets on the hot T cell therapies these days, some stem cell technologies such as iPSCs are starting to get traction as big industry players are exploring the territory. Last year, Bayer and Versant threw $225M into the pot to launch BlueRock Therapeutics, a regenerative medicine company that plans to develop iPSC-based therapies. A year before, Fujifilm spent $307M to acquire the iPSC company Cellular Dynamics.
Although a big success story is still lagging behind, recent advances in the field argue that stem cells indeed have the potential to translate into effective therapies for currently intractable diseases. Here's an overview of what biotech's stem cells are up to!
The Cell Therapy Prototype
Stem cell treatment is not a new concept – hematopoietic stem cells (HSCs) were described as early as the 1960s and bone marrow transplants have been used to treat blood cancer for decades.
"The reason that we get excited about stem cell therapies comes from our experience with the hematopoietic stem cells. If you want to see what a mature stem cell therapy is like, you only need to look at bone marrow transplantation" explained James Peyer, Managing Partner at Apollo Ventures, who has a Ph.D. in stem cell biology.
According to Peyer, the hematopoietic stem cell field is one of the most active areas in the stem cell world right now, mainly fueled by our advances in the gene editing space. Tools like CRISPR and TALEN allow for the genetic modification of a patient's own bone marrow stem cells, which can then be expanded and returned to the patient for the correction of a genetic defect.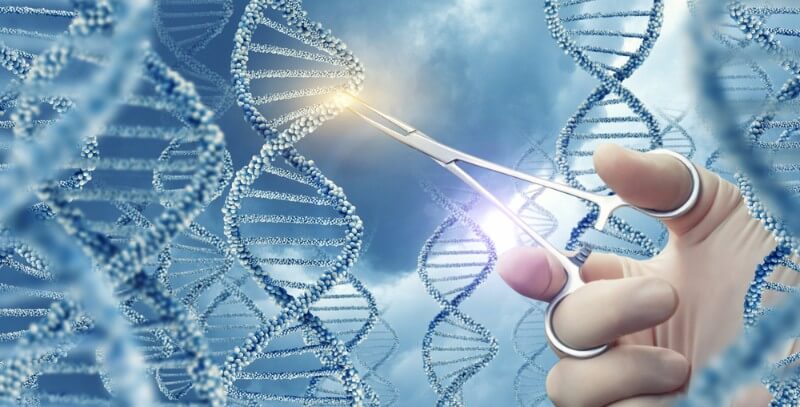 Last year, regulators gave green light to one of the first therapies of this kind. Strimvelis, developed by GSK, consists of an ex vivo stem cell gene therapy to treat patients with the very rare type of Severe Combined Immunodeficiency (SCID). Using the patient's own cells avoids the risk of graft versus host disease (GvHD), which still affects around 30% of people receiving a bone marrow transplant.
Small wonder that the CRISPR companies, CRISPR Therapeutics, Editas, and Intellia are all active in this field, with preclinical programs in a number hematological diseases.
Mesenchymal Stem Cells – Trial and Error
To date, the most prominent stem cells in the clinic are mesenchymal stem cells (MSCs), which are moving through more than 300 registered clinical trials for a wide array of diseases. These cells are able to form a variety of tissues including bone, cartilage, muscle or fat, and can be readily harvested from patients or donors for use in autologous or allogeneic therapies.
While MSCs have deluded the biotech scene with good safety profiles in clinical trials, their actual regenerative potential remains controversial, and there have been a great number of clinical failures, which many blame on a lack of demonstrated mechanisms of action.
As Peyer explained, "The problem here is that, as opposed to other adult stem cells, the MSC has been unclearly defined. We know roughly what it does but we don't fully understand the molecular mechanisms driving these cells. On top of being unclearly defined, the regenerative powers of MSCs have been massively over-claimed in the past."
Another reason for the lack of clinical benefit has also been attributed to the use of undifferentiated MSCs, as Rawadi explained to me. The Belgian biotech Celyad, which has been pioneering cell therapy in the cardiovascular space, is using bone-marrow derived autologous MSCs and differentiates them into cardiomyocyte precursors to produce new heart muscle in patients with heart failure.
Although the company missed its primary endpoint in a phase III trial last year, Celyad has staked out a patient subpopulation that showed significant improvement. Its technology still has the confidence of the FDA, which just handed out a Fast Track designation and Celyad is now planning a refined Phase III trial.
Modulating the Environment
One of Celyad's major competitors, Australian Mesoblast, is forging ahead using allogeneic MSCs with Phase III programs in heart failure, chronic low back pain (CLBP) due to disc degeneration, as well as a range of inflammatory conditions including GvHD and rheumatoid arthritis.
Although the ability of MSCs to regenerate tissues remains questionable, the Mesoblast's approach hinges on a body of evidence showing that MSCs can suppress inflammation and mobilize endogenous repair mechanisms through indirect effects on immune cells.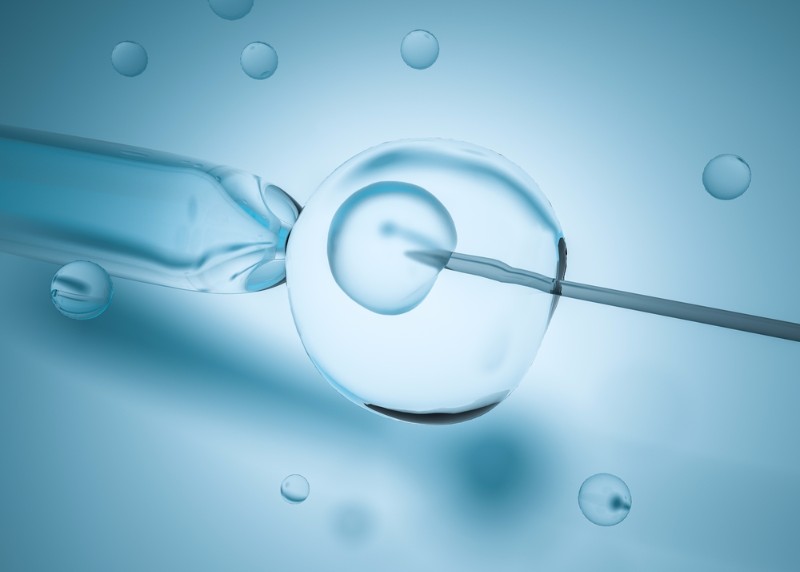 Indeed, the first-ever approved stem cell therapy, Prochymal, also depends on this mechanism. Prochymal was developed by US-based Osiris Therapeutics and in 2012 received Canadian approval to treat acute GvHD. But after Sanofi opted to shelve its partnership with Osiris prior to FDA approval, the biotech sold out its off-the-shelf stem cell platform to Mesoblast in a $100M deal.
In Belgium, companies like TiGenix and Promethera are also banking on the immunomodulatory properties of MSCs. The companies are developing treatments for patients with Crohn's disease and liver diseases, respectively.
Moving Towards Regeneration
The ultimate hope for stem cell therapies has been to regenerate damaged or diseased tissues as found in diabetes, heart failure or blindness. Holostem Terapie Avanzate, a spin-off from the University of Modena and Reggio Emilia was the first company to move towards this goal.
Building on 20 long years of research, the biotech has developed Holoclar, the first and only autologous stem cell therapy (apart from bone marrow transplants) to enter the European market. Holoclar is based on limbal stem cells, located in a part of the eye called the limbus, which can be used to restore eyesight in patients that have lost sight due to burn injuries.
Meanwhile, UK-based Reneuron is developing off-the-shelf therapies that aim to restore the cognitive function of patients following a stroke. Backed by no other than Neil Woodford, the company recently raised an impressive €100M to advance its lead therapy to the market.
The biotech's fetal-derived neural stem cell line CTX was able to significantly reduce the disability of post-stroke patients in a Phase II trial and ReNeuron is now planning to push its candidate into pivotal trials.
"A major question in the space a decade ago was safety. Today, there's been a lot of trials done that show that safety is not an issue. I think safety is kind of off the table – but efficacy is still a question mark. And that's what we're trying to deliver now," Olav Hellebø, CEO of ReNeuron, told me.
Pluripotency – The Holy Grail
While neural stem cells and other tissue-specific stem cells are able to regenerate the cells of a particular tissue, Embryonic Stem Cells (ESCs) and their engineered counterparts, iPSCs, are capable of making every cell type in the body, a property known as pluripotency. Pluripotent stem cells can also expand indefinitely in culture and their identification unlocked massive expectations for these cells to transform the regenerative medicine field.
Yet, these cells come with significant challenges associated with the safety of the final preparation. "Apart from ethical issues surrounding ESCs, today, a lot of companies have been cautious about using these cells for therapy, because undifferentiated pluripotent cells can drive tumor formation," explained Rawadi. Since ESCs can, in principle, form every cell type, they can lead to the formation of teratomas.
A major reason for the fairly slow progress in the field is based on the difficulties of directing a pluripotent cell to exactly the cell type that is needed for cell therapy. "We can readily drive the cells from the undifferentiated state to the differentiated state. However, getting those cells to pause anywhere in the middle of this continuum to yield progenitor cells is incredibly challenging," Peyer explained. Another challenge, he says, is to engraft the cells in the right place to enable them to become fully integrated.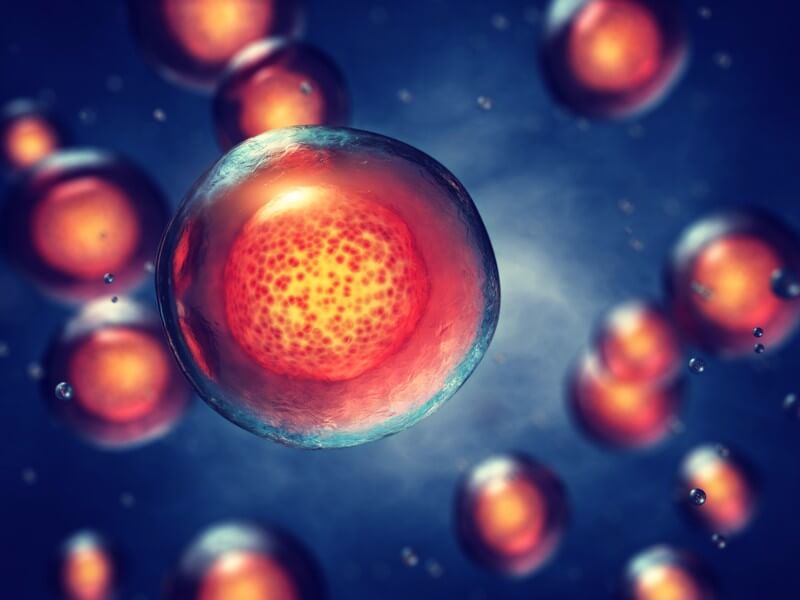 Besides initial hurdles, companies like US-based Asterias or ViaCyte are now running the first Phase I/II trials with ESC-derived cells to treat patients with spinal cord injuries and to restore the beta cells in type I diabetes. So far, the eye has been the the dominant organ for many of the first human clinical trials with pluripotent stem cells, where the cells are assessed in diseases such as age-related macular degeneration (AMD) to restore the loss of the retinal epithelium.
Deriving retinal epithelium from pluripotent cells is relatively easy and in fact, researchers in Japan are now running the very first clinical trial using donor-derived iPSCs to treat patients with AMD. For reasons of safety and standardization, the trial is based on an allogeneic approach. However, since this doesn't offer an exact genetic match, allogeneic therapies raise the prospect of immune rejection, an issue that has been plaguing the use of ESCs.
But the scientists in Japan have contended that iPSC banks could potentially solve this problem. The team in Japan is currently establishing an iPSC bank, consisting of HLA-characterized cell lines from 5-10 different donors, which should match 30–50% of Japan's population.
"Such haplobanks have the benefits of allogeneic cell therapy, namely cost-effectiveness and standardization, but you still have matching immune systems," Peyer agrees.
For now, this remains a vision for the future, but the potential seems enormous. As Julian Howell, CMO of ReNeuron, told me, "iPSCs have still got an awful long way to go. For the iPSC program running in Japan, they recently acknowledged that it took about $1.5M and 6 months to treat each patient. It's a great idea but it's still got some way to go before it reaches the scale that could get into the clinic."
---
Images via nobeastsofierce, Natali_ Mis, vchal / Shutterstock