What does it take to be a successful biotech entrepreneur? I put this and other similar questions to Dinko Valerio, a highly experienced Dutch geneticist turned serial entrepreneur and investor.
While there are many great scientists, it takes a certain something to be able to cross over into industry and build a profitable business. Dinko Valerio is one of the few who has successfully bridged the divide. He not only became a Professor in gene therapy at Leiden University, but created and led the Dutch biotech Crucell to scientific and financial success, as well as co-founding Galapagos, now one of the biggest biotechs in Europe.
After getting a taste for creating new companies, he co-founded the venture capital firm Aescap Venture, which has helped many biotech firms along the road to success. Feeling inspired by the enthusiasm and passion of a young father (now the CEO of ProQR), Valerio then moved away from traditional investment and started what he calls a 'third career' as a business mentor and coach.
Since then, he has focused on working with young entrepreneurs and advising and investing in more than 12 early-stage biotech companies, including ProQR, which he helped found. Helping to establish so many new companies has allowed Valerio to develop a wealth of knowledge and experience on how to succeed in biotech. As well as telling me more about his story, he also gave us some hints and tips on what it takes to be the best in the industry.
Entering the biotech arena
While working at Leiden University in the early 1980's Valerio and his colleagues succeeded in cloning the gene for the adenosine deaminase, an immune system protein, which led to the development of the gene therapy Strimvelis. This therapy was one of the first of its kind and was designed to target a rare immune disorder characterized by a lack of adenosine deaminase in the body.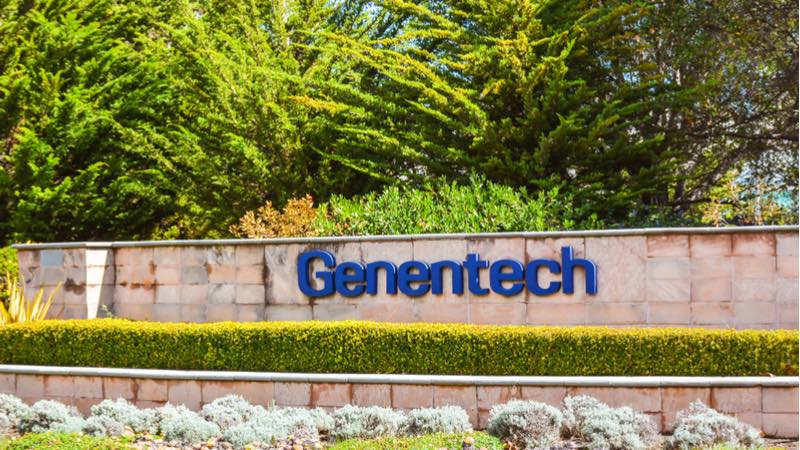 This early work led to Valerio spending time working at the pioneering biotech company Genentech in the US. "Cloning that gene propelled my career in the field of gene therapy and brought me to Genentech because they too had an interest in gene therapy. To me, it was a huge eye-opener to be at Genentech in the early days of the biotech industry. It was so much more goal-oriented than in an academic environment."
After being lured back to the Netherlands to continue to work on gene therapy at Leiden University, Valerio says he began to feel the frustrations and limitations of working on such innovative therapies in an academic setting.
"That's when I thought: 'This is the time to start a company.' So it was actually rather late in my career to come to that realization. I think the entrepreneurial spirit has been there from the beginning, but my academic career developed in such a way that the actual need only arose when we were starting to treat patients. That's when I founded IntroGene, which we later renamed Crucell. As of that moment, I actually considered myself more of an entrepreneur than a scientist."
Success in the face of adversity
Valerio led Crucell to a successful initial public offering on both the Euronext and the NASDAQ stock exchanges in 2000 raising €144M. At a difficult time for the financial markets, this was quite an achievement.
"When we were preparing ourselves for this IPO, the market was very strong and the investment bankers from Goldman Sachs were happy to take us public. Whilst we were in the process of preparing for the IPO, the market deteriorated….They told us to pull the IPO.

"They had seen how we functioned as a team in the preparation of the IPO, but they had not seen us actually selling shares. I told them we were great at doing so and that they had a responsibility to let us show it. I guess they sensed that we wouldn't take no for an answer and we did kick off the IPO roadshow and went public just before the markets completely collapsed."

Valerio's advice to companies trying to achieve a good IPO now is that the most important thing is to "have a great team and be brutally honest with one another."
He also advocates not hesitating, if you feel the time is right to go public. "When a team is preparing to do something important – be it an IPO or something else – they should be forceful and realize that everybody who is jumping up and down around your company, no matter how big the names and reputations, all they are is advisors and they don't carry the end responsibility that you have as management."
Investing in new talent
After working to make Crucell a success for more than 10 years Valerio helped set up the spin-off company Galapagos Genomics (later changed to Galapagos), now one of the biggest and most successful biotechs in Europe. Inspired by its success and looking for a new use of his talents, Valerio decided to move on from Crucell in 2004.
"I thought that being involved in helping create new companies would be of interest and would jive with the experience that I had accumulated in the years running Crucell. Well, the traditional way to do that is as a venture capitalist. I looked around, I talked to a number of the venture firms, but then, being an entrepreneur, I thought, 'Well, rather than aligning myself with one of the groups that exist, why not start your own venture capital firm?'"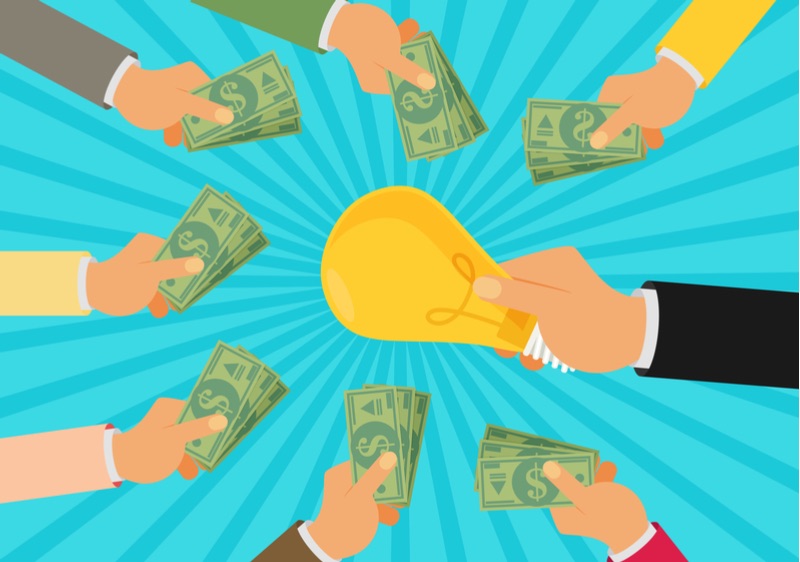 So began the life of Aescap Venture. Valerio co-founded the company with Michiel de Haan, who had created Atlas Venture, an early-stage venture capital firm investing in life science startups. Atlas was an investor in Crucell, which is how the two met.
"We raised a fund and started to invest in European biotech companies. As such we helped start and grow a number of hot European companies such as EOS, F-Star, Biocartis, Orphazyme, ActoGenix and Avantium," explained Valerio.  
Aescap is still running, being managed by Michiel and Patrick Krol. However, almost a decade after co-founding it, Valerio decided to move on to his 'third career.'
The best of the best
In 2012, Daniel de Boer came to ask Valerio for advice. He had just found out that his son was suffering from cystic fibrosis and wanted some advice on how best to spend some money he had collected philanthropically.
"In that meeting something very special happened. I quickly realized that he was not just a regular guy. From his misfortune he had derived a tremendous focus and an energy," explained Valerio.
"I couldn't help myself, but end that meeting by saying, 'Well listen, Daniel, I'm sure you'll be able to raise millions and millions with your story and charisma, and give that to professors working on cystic fibrosis. These professors however only want to write a new Nature article. They're not truly interested in developing a drug. The only way to do develop a drug is through a company. I believe that if you want to give the best of what you have to your son, then that is what you should do. You should start a company.'"
De Boer welcomed the advice and agreed to start a business but asked for Valerio's help, as he had no prior experience in the industry.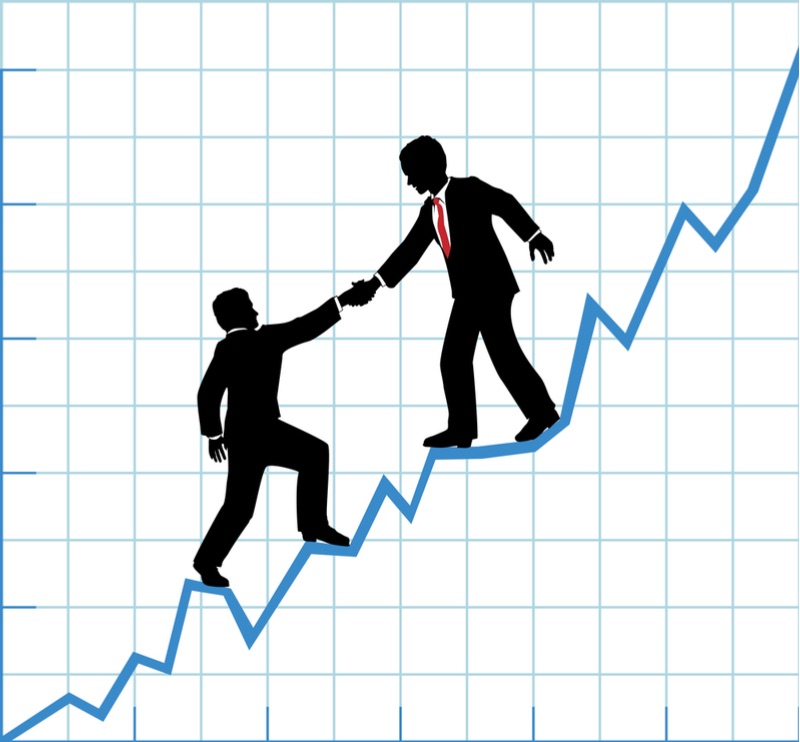 "I said, 'Yes, I would like to do that but let's also realize how ridiculous this is. We are two people who have nothing and we aim to develop something in a field that many, many people have tried, and where billions and billions have been spent. I would like to help you for sure, but there is one thing that you should promise me. This is that we will only work with the best of the best. I can introduce you to those that I know, but we will never take second choice.'"
The company they started is called ProQR and listed on the NASDAQ with an IPO of $75M (€65M) only 2 years later.
"That was the kickoff of the career that I am currently in. This is what I do. I help very young, ambitious entrepreneurs. Typically people that had never done it before and still have the wonderful energy and naivety that is required to do this ridiculous thing and think, 'Well, I can start a company and be successful there.'"
Valerio has since advised 12 other similar companies and their founders on how best to succeed in the biotech industry. For example, a more recent advisee is Thomas de Vlaam and his company Amylon Therapeutics.
Valerio believes that there is no 'standard' personality type that characterises a successful entrepreneur. "They're all different and they're all strong in certain areas and  lack in other areas, but they all are able to enthuse others and build fantastic teams."
His key take-away from his career to date is: "I think that anybody mapping out his or her career should remain very, very close to who you are and what gets you excited. If you are not 100% excited and thrilled by the opportunity to do the job that fits with your career, then go and look further. This is the time in your life to go and look for something else, because nobody should have a job that doesn't fully stimulate and energize them."
---
Images via Shutterstock, D. Valerio and E. Resko