Versantis has raised a Series B of €14.6M (CHF 16M) to advance its treatment for late-stage liver cirrhosis to a phase IIa trial.
The money will finance the completion of an ongoing phase I trial of Versantis' lead candidate for the condition decompensated liver cirrhosis. Following this, the company will use the funds to launch a phase IIa trial of the treatment in early 2020. Versantis will also start developing the treatment in patients with acute-on-chronic liver failure, a condition lacking approved treatments.
Liver cirrhosis is a condition where the liver becomes damaged, for example, through excessive alcohol consumption over time. In some patients, the liver eventually reaches a point where it can't compensate for the damage and the body starts accumulating toxic chemicals such as ammonia. Patients who reach this late-stage liver cirrhosis have few treatments available and have a life expectancy of less than three years after diagnosis without a transplant.
Versantis aims to treat patients with decompensated liver cirrhosis by clearing ammonia, a toxin that damages the brain, liver, and kidneys. The company uses a fluid containing small molecules made of fat called liposomes to absorb the ammonia and remove the threat to the three vital organs. An advantage of this treatment is that it could be given as part of the fluid drainage that patients with the condition undergo routinely.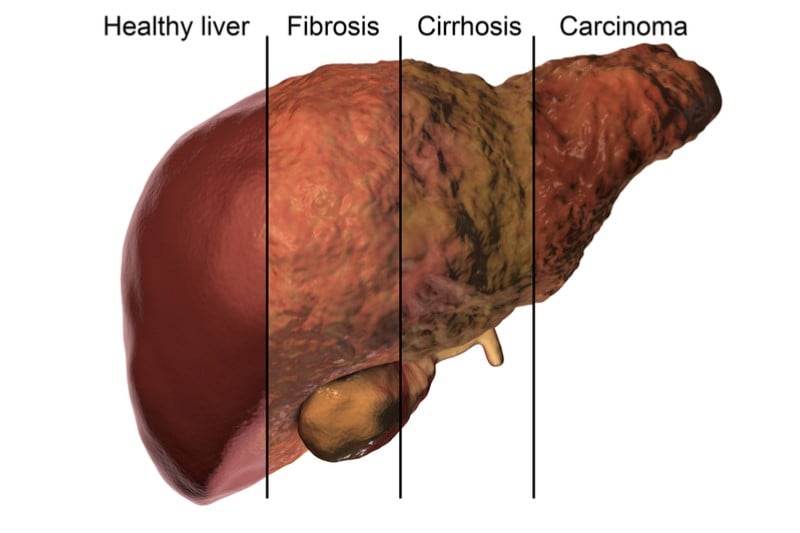 "[This] is the first drug to use a disruptive route to enhance the clearance of ammonia and other toxins from the body," Vincent Forster, the CEO of Versantis, told me.
The company eventually aims to test its treatment in acute-on-chronic liver failure, a condition where the liver suddenly fails after sustaining chronic damage over time. 
According to Meriam Kabbaj, COO of Versantis, many big pharma and biotech companies focus on early-stage liver disease such as non-alcoholic steatohepatitis (NASH), but relatively few investigate treatments for the latter stages of the disease. "The majority of these developments aim at the preventive care of patients prior to cirrhosis," she told me. "Versantis is focused on the acute care of decompensated cirrhosis, where the medical needs are still dramatically high."
One example of companies developing treatments for late-stage liver cirrhosis is the Belgian company Promethera, which is developing a stem cell therapy to repair the damage to the liver in acute-on-chronic liver failure. The Swiss company Alentis Therapeutics is also working to treat liver fibrosis by developing antibody drugs blocking a protein involved in liver scarring.
---
Images from Shutterstock