The US company Celgene has obtained options to three cancer immunotherapy programs from the German biotech Immatics in a deal worth more than €1.35B ($1.5B).
Immatics is to receive an upfront payment of €67.5M ($75M), along with up to €455M ($505M) in developmental milestones and royalties for each immunotherapy program. In each program, Immatics will develop lead candidate cell immunotherapies for solid tumors, and Celgene will have the option to take over the development of the treatment, or to co-develop it with Immatics. 
Immatics is developing cancer cell immunotherapies based on T cells. The company takes T cells from cancer patients and engineers the cells to express a protein called a T cell receptor that is modified to detect the patient's cancer. The T cells are then injected back into the patient, where they can hunt down and destroy the tumor. 
This technology is distinct to the well known CAR T-cell immunotherapy, where T cells are modified to express proteins with antibody-like fragments, called chimeric antigen receptors. Immatics' approach has a key advantage over CAR T-cell therapy in that it can target proteins that are kept inside cancer cells, which opens up a huge variety of potential target proteins. 
"Antibody-based therapies like CAR T-cell therapies are generally restricted to surface proteins, which is only around 25% of all proteins," the CEO of Immatics, Harpreet Singh, told me. "What we do is make intracellular proteins accessible to the immune system."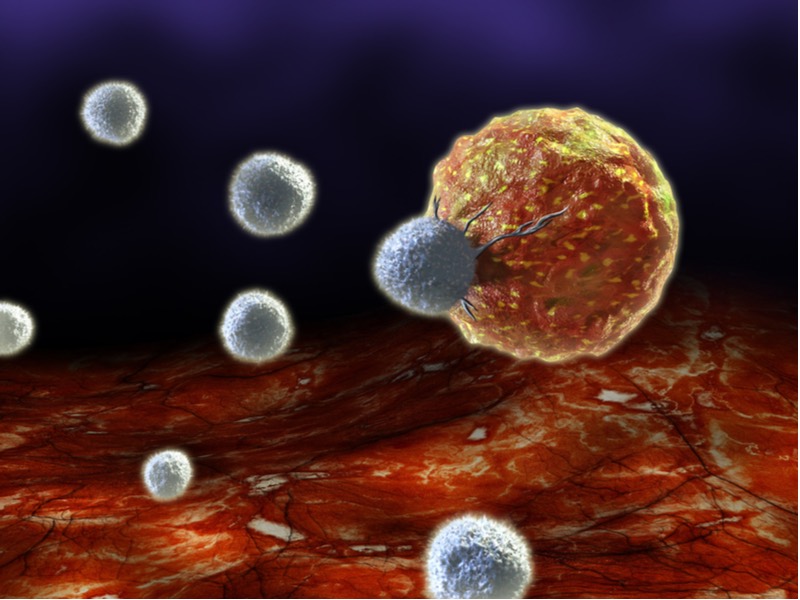 Immatics specializes in targeting solid tumors that are resistant to other treatments, and is developing treatments that can tackle several types of tumor at once.
"What we are focused on are all solid cancer types that are currently hard to treat," Singh told me. "There's no particular focus on a specific cancer type. It's really driven by the target molecule. That's something that is a change in paradigm in the cancer field." 
This deal with Celgene is a first for Immatics, as the company has the option to participate in the development of the cell therapy through the clinical stage. In contrast, Immatics has ongoing collaborations with big partners, including the Danish company Genmab, where the partners are exclusively developing the treatment in clinical trials without Immatics' input.
At present, Immatics has several cancer T cell immunotherapies in phase I. Its lead treatment is in a phase I trial for the treatment of relapsed solid tumors, and topline data are expected next year. If approved, the company's cell therapies could provide a useful weapon against solid tumors, which CAR T-cell therapy has struggled to target effectively to date.
---
Images from Shutterstock