Update (05/12/2017): GenSight has reported a sustained effect of its treatment GS010, which has now been shown to restore sight in patients for at least 2.5 years after administration. Phase III results for the candidate are expected next year.
---
Originally published 14/06/2017
GenSight has announced Phase I/II data revealing that its gene therapy technology can restore sight in patients suffering from a rare mitochondrial disease.
GenSight Biologics develops gene therapies targeting degenerative diseases that cause blindness. The French biotech has now announced very promising results from its lead candidate, GS010, after 2 years of following patients treated with the gene therapy in an ongoing Phase I/II trial. The treatment targets Leber hereditary optic neuropathy (LHON), a rare genetic disease for which there is no curative treatment.
Patients' sight was evaluated using the ETDRS test, the one consisting on recognizing increasingly smaller letters that most of us have done at some point in our life. Those patients treated with GS010 showed a statistically significant improvement in the number of letters they were able to recognize over time, especially in those that were treated within two years after their diagnosis. Detailed results after 96 weeks of follow-up are now pending publication in a peer-reviewed journal.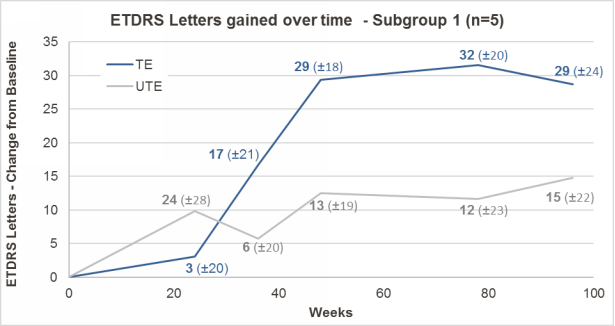 According to GenSight, 95% of LHON cases are caused by mutations in the genes that encode the NADH dehydrogenase complex, which is involved in ATP metabolism. Since it affects a mitochondrial gene, the disease is maternally inherited. GenSight is particularly focusing on patients with a mutation in the ND4 gene, which accounts for 70% of LHON cases in Europe and North America and up to 85% in Asia.
GenSight is already running two Phase III studies in Europe and the US evaluating GS010 in patients with the ND4 mutation that have been affected by LHON for a year or less. "We are now less than a year away from Phase III efficacy data, and more than ever committed to find a cure for patients and their families affected by this devastating condition," said Bernard Gilly, CEO and co-founder of Gensight, in a statement. Philip recently interviewed him regarding his impressive track in biotech as both a serial entrepreneur and a partner at the VC firm Sofinnova.
So far, GenSight seems to be the only biotech developing a gene therapy for this disease. Ocular disorders are often rare, which leads most companies in the field to focus on age-related macular degeneration instead since it has a significantly higher prevalence. The French biotech's pipeline also includes GS011, a gene therapy to treat the ND1 mutation in LHON, still in the early research stage, and GS030, an optogenetic gene therapy to introduce a protein that can respond to light with the aim of restoring sight in patients with retinitis pigmentosa, currently undergoing preclinical investigation.
---
Images via HQuality / Shutterstock; GenSight
SaveSave
SaveSave