Students at the Kaunas University of Technology, Lithuania, are developing dissolving contact lenses, which could help individuals suffering from glaucoma.
A team of students from Kaunas University of Technology (KTU) won second place at the Silicon Valley Innovation Challenge in the Best Global Innovation category for their NanoLens technology. Their idea is to produce contact lenses that contain the medication used by glaucoma patients, which will ensure that more of the medicine gets to where it needs to go to provide therapeutic benefit.
The idea came about from the group thinking of a way to create a more practical contact lenses. One of the students, Viktorija Pacharevaitė, explained: "I am wearing contact lenses myself, so I am familiar with the problems this causes… We looked at the broader problem and decided to offer dissolving lenses for treatment of glaucoma." Having researched this area, they realized that improved contact lenses was an area under development already, which led them to glaucoma.
Glaucoma is the most common cause of preventable, irreversible blindness in the world, accounting for 12.3% of cases. By 2020, it is estimated that almost 80 million people around the world will suffer from the condition. Although glaucoma can be asymptomatic at first, which explains why only 10-50% of patients are aware that they have it, the build-up of fluid and progressive loss of neurons in the eye causes 'cupping' of the optic disc and loss of vision.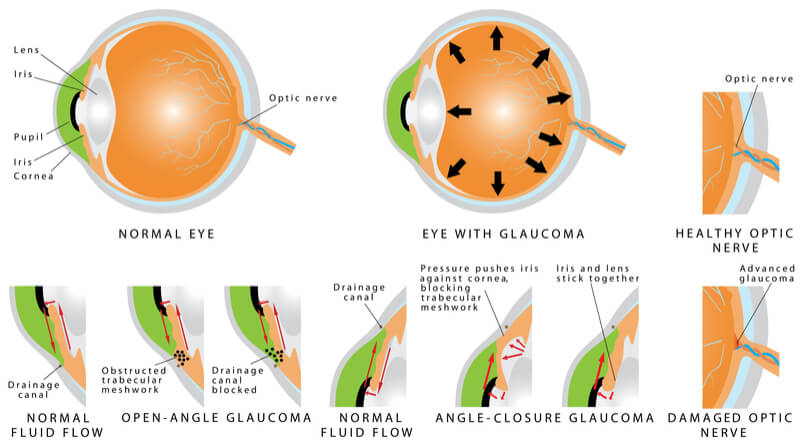 At the moment, glaucoma patients must use highly concentrated eye drops three times a day as just 5% of the medicine is absorbed into the eye. In contrast, the team believes that its dissolving lenses could achieve 30% higher adsorption, meaning a lower, less harmful concentration of the medicine could be used.
Elsewhere, Isarna Therapeutics achieved positive Phase I data for its lead compound, ISTH0036, in patients with advanced glaucoma. The antisense RNA was safe, well-tolerated, and demonstrated promising early signs of clinical efficacy in terms of postoperative control of intraocular pressure (IOP). Another cause of blindness is retinitis pigmentosa, which French biotech, Horama, has targeted with a one-time gene therapy to correct mutations in the PDE6β gene.
The students' project has received praise and recognition from experts in the field. Rita Jucevičienė, Associate Professor at KTU School of Economics and Business, is keen to see the project progress, but next up the group needs financial support: "For its further development funding is needed. We are thinking about the collaboration with KTU Startup Space, to look for other funding possibilities." She also cited a growing startup ecosystem in Lithuania, which would certainly help the group to succeed.
---
Images – FabrikaSimf / shutterstock.com; Kaunas University of Technology; Iotan / shutterstock.com