A drug, developed by the Danish biotech Orphazyme for a rare metabolic disease, has shown promising results in a phase II/III trial, reducing the disease's progression by 74%.
The 50 patients recruited into the trial suffered from Niemann-Pick disease type C, a metabolic disease in which proteins crucial for storing fat molecules such as cholesterol are mutated and faulty. The loss of these proteins causes the progressive buildup of fat molecules in tissues like the liver and the brain, causing symptoms such as an unsteady gait and involuntary eye movements.
At 12 months, Orphazyme's drug arimoclomol reduced disease progression by 74%, achieving the main goal of the trial. It was also as safe as the placebo.
Buoyed by these positive results, Orphazyme plans to extend this trial for another 12 months for a longer term analysis. The company hopes to obtain market approval for the drug by late 2020.
Arimoclomol works by stimulating cells to produce a molecule called heat shock protein 70. This protein helps to restore the mutated transport proteins to a functional state, reducing the buildup of fat molecules, and slowing disease progression.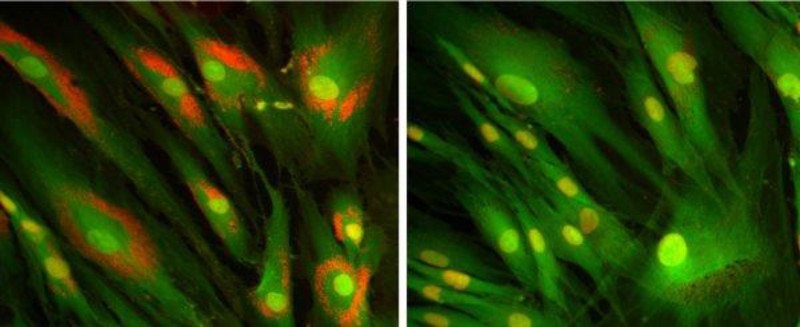 Only one product is currently approved for the treatment of Niemann-Pick disease type C in Europe, miglustat, which was developed by the Swiss company Actelion. This drug helps to treat Niemann-Pick disease type C by directly inhibiting the production of fatty molecules, and preventing them from building up in the body.
Orphazyme is also testing arimoclomol in other diseases. In August, the company launched a phase III trial for the treatment of the neurodegenerative disease amyotrophic lateral sclerosis, with results expected in 2021. It is also running clinical trials for the treatment of the metabolic disease Gaucher disease, and sporadic inclusion body myositis, a progressive condition causing muscle degeneration.
Orphazyme has made good progress so far in the difficult rare disease space. Its promising results could encourage other biotechs that are working to treat orphan diseases, such as the Spanish Minoryx spinout Gain Therapeutics, which also hopes to treat Gaucher disease, among other conditions. The French company Lysogene has begun a phase II/III trial of its gene therapy for the metabolic disease Sanfilippo syndrome A. 
---
Images from Shutterstock, NIH Flickr