Rare diseases affect fewer than 1 in 2,000 people in Europe and less than 200,000 Americans at any given time. A lack of financial incentive has put pharma off but biotechs are keen to step in and develop treatments and cures.
Over 6,000 rare diseases affect up to 30 million people in the EU alone, which highlights the need for new and effective treatments to be developed. However, with as little as a handful of people suffering from a single disease, pharma companies are often uninterested in investing time and money. This is where biotech comes in though, with the sector striving to replace palliative care with treatments and cures.
Another problem is the lack of knowledge and understanding of these rare diseases, which means many get misdiagnosed and patients find it difficult to access quality treatments and care. The lack of patients also slows down research, which means collaborations like the European Reference Networks are needed to help pool what data we have.
The European Organization for Rare Diseases (EURORDIS) is organizing Rare Disease Day, an event that takes place on the last day of February each year. EURORDIS hopes that the this will help to raise awareness for the challenges faced by rare disease patients across Europe and around the world.
To help raise awareness for Rare Disease Day 2018, here's a list of some of the most exciting advances to have been made by biotechs over the last 12 months.
---

Adenosine deaminase severe combined immunodeficiency (ADA-SCID) is caused by problems with purine metabolism. This has disastrous effects on the individual's immune system, meaning that they are extremely vulnerable to infections by bacteria, viruses, and fungi, which can be life-threatening. This inability to fight infections means that patients tend not to survive through childhood.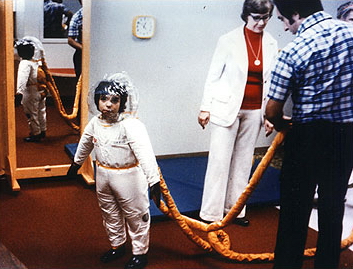 A gene therapy is available for the condition – GSK's Strimvelis – but uptake has been low despite backing from the UK's NICE committee due to its massive €594,000 price tag and it only being available at Milan's Ospedale San Raffaele.
Orchard Therapeutics, which closed a £85M (€96M) Series B in December to give its ADA-SCID gene therapy an important boost, is currently leading the charge against the disease. Its treatment for the condition could reach the market sooner than expected as it received Rare Pediatric Disease Designation and will be prioritized for review as a 'Promising Innovative Medicine'.
---

This lysosomal storage disorder is an inherited condition that causes the degeneration of neurons in the brain and spinal cord in up to 1 in 100,000 births. The underlying cause is a deficiency of the beta-galactosidase enzyme, which would normally break down a substance called GM1 gangloside, which is important for nerve cell function in the brain.
Minoryx, which is tackling rare diseases in its own right with its candidate, MIN-102, for X-linked Adrenoleukodystrophy, spun out Gain Therapeutics last week. This new biotech will use a platform called SEE-Tx to develop pharmacological chaperones for rare metabolic diseases. These small molecules rescue mutated proteins that no longer function correctly and cause disease.
---

These genetic disorders impair blood clotting due to the absence or mutation of a gene that encodes important factors. This puts patients at risk as even the smallest injuries can trigger serious bleeding episodes. Of the more than 187,000 people with hemophilia worldwide, around 80% have hemophilia A, which is caused by the loss or abnormal function of clotting factor VIII. Luckily, biotechs are working on various approaches for its treatment, from antibodies to gene therapy.
Roche stole the show this year with its bispecific antibody, Hemlibra, which binds both factor IXa and X, two factors that are essential to coagulation. Following success in the clinic, it is being tipped to be a hemophilia A blockbuster and it has already received accelerated approval from the FDA. This news caused the stock price of its biggest rival in the field, Shire, to drop by almost 4%. However, it wasn't all bad for Shire, whose own hemophilia A candidate, a gene therapy called SHP654 that delivers a functional copy of factor VIII, received Orphan Drug Designation in October.
Meanwhile, uniQure has been targeting hemophilia B, the second most common form of the blood disorder. The biotech has reported that its gene therapy, AMT-061, has shown long-term efficacy, with the activity of clotting factor IX increased to 6.9% of what are considered healthy levels. This reduced spontaneous bleeding and the use of factor IX replacement therapy by patients. However, a US biotech called Spark Therapeutics achieved even more impressive results, boosting factor IX activity by 34% one year after treatment.
---

Huntington's disease is an inherited neurodegenerative disorder that causes progressive damage to the brain. This eventually leads to complete physical and mental deterioration and death within just 20 years of diagnosis. The disease, which affect 1 in 10,000 adults, is caused by a mutation in the gene encoding the huntingtin protein that builds up to exert toxic effects.
The EMA has given uniQure's gene therapy candidate for Huntington's Orphan Medicinal Product Designation, which boosts the company's hopes of moving it into the clinic this year. A $91m (€78M) public offering on the Nasdaq will also have done no harm to the company's prospects of reaching the clinic.
---

Sanfilippo A syndrome is a life-threatening inherited metabolic disorder that affects young children. Like GM1 gangliosidosis, which is described above, it is a lysosomal storage disorder characterized by the body's inability to break down the long chain sugar molecule, heparan sulfate. Its build-up in lysosomes causes the severe progressive degeneration of the central nervous system.
Lysogene is still leading the search for a Sanfilippo A treatment, with a Phase II/III trial for its gene therapy initiated almost a year ago. The company was founded by its CEO, Karen Aiach, who founded the company after her daughter was diagnosed with the disease. An addition to the Sanfilippo field this year was Swedish Orphan Biovitrum (Sobi), which has developed an enzyme replacement therapy that is delivered into lysosomes to break down the heparan sulfate that has built up. The Swedish biotech will begin clinical trials now that its Investigational New Drug application has been accepted by the FDA.
---
Best of the Rest
With all the good work being done by biotechs around Europe, we could go on and on. To finish off, here are some of the other advances made in the rare diseases field that caught my eye.
Although GW Pharma's cannabinoid drug to reduce seizures couldn't beat a placebo, its lead candidate, Epidolex, is tipped to become a 2018 blockbuster for the treatment of two rare forms of the disease: Dravet syndrome and Lennox-Gastaut syndrome. Also in the neurological diseases field, Amylon, a spin-out from ProQR led by Thomas de Vlaam, has been set up to tackle Katwijk's disease, a rare genetic disorder that causes strokes at a relatively early age.
French biotech Vivet Therapeutics has received Orphan Drug Designation from the FDA and European Commission for its gene therapy for Wilson's disease, a condition affecting copper metabolism that causes severe damage to the liver and nervous systems. Meanwhile, ProQR received the same designation from the EMA to support the development of its RNA therapy for the epidermolysis bullosa – a condition that famously caused the 'butterfly boy' to lose 80% of his skin.
Finally, with CRISPR Therapeutics and Vertex Pharmaceuticals poised to take CRISPR/Cas9 into the clinic for the first time in Europe, it may be worth keeping an eye on its use for rare diseases like Duchenne Muscular Dystrophy.
---
What else can be done?
Beyond new therapies, the biggest area in the rare diseases field that needs improving is their diagnosis, which currently takes 5 years on average. To fight this, Microsoft, Shire, and EURORDIS have formed an alliance to address the main obstacles to the diagnosis of rare disease. In addition, German biotech Centogene raised a €25M to expand its genome analysis platform that is specialized in rare diseases.
To make sure that research groups in the field receive the funding that they need, the medical research charity, LifeArc, will award £5M in grants to support projects focused on rare diseases.
Elsewhere, Yposkesi focuses on another area that will help ensure patients with rare diseases receive the medicine they need: manufacture. The biotech's platform enables the production of gene therapy products at an industrial scale.
---
Media – mbefoto, Christoph Burgstedt, Andrii Vodolazhskyi, Bart Sadowski, vitstudio, Andrii Vodolazhskyi / shutterstock.com; NASA Johnson Space Center / Creative Commons; Minoryx Therapeutics